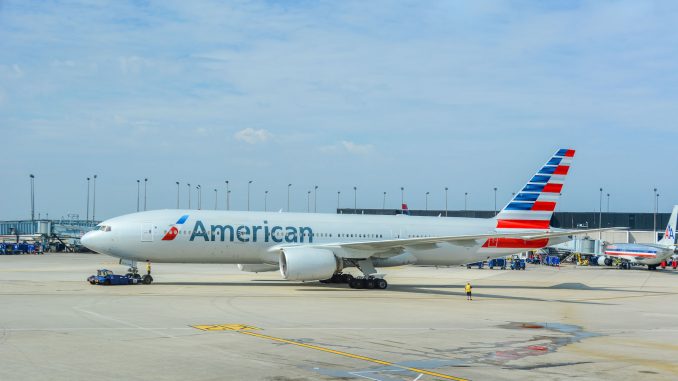 When people think of our global airlines today they think of large operations that are used to shuttle people around the world. However, many often forget that the airplanes flying overhead carry more than just people. Airlines also have robust cargo operations.
The Aviation Cargo Industry
Airlines not only move people and their belongings like checked baggage but also move bulk quantities of goods. Flowers grown in parts of Africa can be picked and flow to Europe. There the flowers will be sorted and shipped worldwide. These flowers will out for sale in shops across the globe less than two days after they were picked.
Food exports and imports are frequently shuttled around the world to ensure that nothing is ever out of season.
This year's new consumer technology is shipped from Asia all over the world in pallet form.
The aviation industry is the backbone is a global intertwined supply chain. Goods are shuttled around with relative ease. However, when it comes to transporting certain products everything suddenly becomes more complex.
Shipping Pharmaceuticals
While most items that frequent aircraft cargo holds can endure significant changes in temperature, pharmaceuticals cannot.
In order to guarantee efficacy and overall quality of various drugs, they must be kept within specific environmental conditions. The International Air Transport Association estimates that $15 billion of pharma products are lost every year due to deviations in temperature, with 60 percent of these deviations happening on transport to the airport or at the airport.
Now airlines can't exactly control the transport to the airport portion, however, they can influence a significant degree of control over their own cargo operations at airports.
American Airlines' Dedicated Facility
American Airlines has a dedicated temperature controlled facility at their hub in Philadelphia just for this reason. The airline is the only carrier in the United States with this sort of facility dedicated solely to transport of pharmaceutical cargo.
This facility features several different large cold storage units and a compliance team that routinely monitors cargo temperatures several times a day to ensure there are no significant deviations from allowable tolerances.
As soon as the airline is given possession of the item it is immediately moved into the required temperature zone whether it be a minus 20-degree Celsius deep freeze to a simple cooler. Compliance workers roam the facility to ensure temperature remains where it needs to be and no items were left behind. The airline finds it critical to be aware of each cargo item's status in their operation. In some cases if it isn't due for shipment for some time it may need to be moved into a different temperature zone and so forth.
This allows the airline to offer fully integrated transparent end-to-end transport services that add value for shipping clients.
Growth in Cargo
These sorts of infrastructure developments do not come cheap, however. Airlines play a careful balancing act of controlling costs but also prices. This is where value adds come into play.
Any airline with first mover advantage in this growing segment of cargo operations will enjoy the position of incumbent with an existing robust infrastructure that can cater to the industry.
The pharmaceutical industry is rapidly changing with individualized medications and multi-site manufacturing facilities that require multiple steps in the supply chain. This in addition to growing regulation around the movement of these products are driving the growing investment in dedicated pharmaceutical cargo facilities.
Biopharma logistics spend is set to increase by $15 billion in 2020 and airlines need to be ready to handle the movement of tightly regulated pharmaceutical products.

Hemal took his first flight at four years old and has been an avgeek since then. When he isn't working as an analyst he's frequently found outside watching planes fly overhead or flying in them. His favorite plane is the 747-8i which Lufthansa thankfully flies to EWR allowing for some great spotting. He firmly believes that the best way to fly between JFK and BOS is via DFW and is always willing to go for that extra elite qualifying mile.

Latest posts by Hemal Gosai (see all)