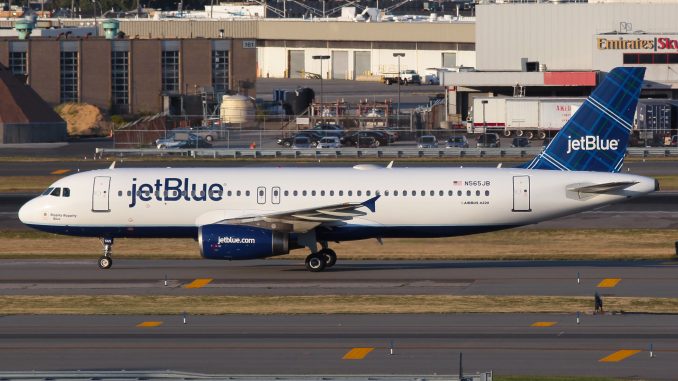 JetBlue Airways has announced a new ancillary fee structure for its passengers, charging more for extra post-booking services such as a checked baggage, change fees, cancellation fees and oversized item fees, among others. The announcement comes just weeks after the airline announced it would downsize its workforce following financial pressure to do so.
The airline that was one of the last holdouts to charge for checked bags just increased its first checked bag fee to $30, a $5 increase from the previous fee of $25, its second checked bag fee to $40, another $5 increase, and for the third and subsequent bags, the fee is now $150 per bag, a whopping $50 increase from its previous fee. The fees are among the highest of any major U.S. airline.
Comparatively, the rates for the first and second checked bag domestically is $5 higher than American, United and Delta. For the third and upward checked bags, the fees are the same for American and United, while Delta's fee for those quantities was not listed on their website. The three airlines that were among the first to institute baggage fees in the U.S. now find themselves cheaper than JetBlue in this regard. The exception being that JetBlue does not charge more based on destination while these airlines do in some cases.
Additionally, if your bag is oversized or overweight, you'll be paying $50 more to check it. The fees for that rises from $100 to $150. Similarly, for surfboards, bicycles, kitesurf and international-bound windsurf boards, the fee rises from $50 to $100. For domestic windsurf boards, the fee is $50. Lastly, the pet fee rises from $100 to $125.
However, this won't be the only thing you're paying extra for if you find yourself needing to make changes to or cancel your reservation. Change and cancellation fees are also increasing with the fees being increased anywhere from $50 to $130, depending on what kind of ticket you have. For flights booked in the $200+ fare range with a Blue/Blue Plus fare with a, your change/cancel fee jumps from $150 to $200.
Premium passengers in JetBlue Mint don't get a break either. If you're flying JetBlue's newest premium cabin, you can expect a $200 fee to change or cancel, whereas the previous fee was the rule was $75 for changes/cancellations 60 days from departure and $150 if you're within 60 days from departure. If you've booked a JetBlue Vacation, the change/cancel fee is now set at a standard $200, regardless of when you booked. Previously, the rule was $70 for changes/cancellations 60 days from departure and $135 if you're within 60 days from departure.
As AirlineGeeks has previously reported, New York-based JetBlue Airways has been on a steady upward slope introducing new improvements to its aircraft with an Airbus A320 fleet cabin overhaul, premium services with the introduction and expansion of the mint product and the new website and cosmetic changes, among other things. While the changes being made are undoubtedly for the better, as the airline's product was growing stale, the money to pay for it had to come for somewhere.
The fear for many is that the remaining U.S. carriers will use JetBlue's move to justify increased ancillary fees of their own, as changes in the aviation industry rarely go unnoticed by fierce competitors, as seen with American's capitulation with its basic economy carry-on bag allowance to follow Delta's lead. Ancillary fee revenue is a huge moneymaker for airlines because it is tax-free and allows airlines to promote low fares.
Additionally, JetBlue was built on an egalitarian business model where it didn't charge for checked bags and resisted that trend until its investors forced it to do so. As the airline moves away from that egalitarianism, will the market recognize the airline in a few years? It seems as though the dream of an airline that was JetBlue when it first started out is over, and the newly-awaked airline is facing the harsh realities of the real world.
The problem is, the customer, drawn into the airline by the dream it once espoused, is the one that now has to pay more. Just last year, JetBlue offered $30 roundtrip flash fares, a seeming rarity now the days as the airline's once cheapest routes are now increasing in price aside from the odd-sale when a holiday rolls around or a season changes.
For now, Southwest Airlines remains steadfast as the only major airline in the U.S. to not charge for first and second checked baggage, although it is raising its early boarding fee by $5 depending on the flight.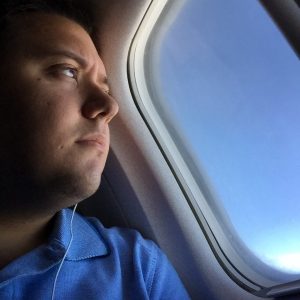 Tom has been flying for as long as he can remember. His first flight memory was on a Song Airlines 757 flying from LaGuardia to Orlando. Back then, he was afraid to fly because he thought you needed to jump off the plane in order to get off. Some years later, Tom is now a seasoned traveler, often flying to places just for the fun of it. Most of the time, he'll never leave the airport on his trips. If he's not at home or at work as a Line Service Technician at Long Island MacArthur Airport, he's off flying somewhere, but only for the day.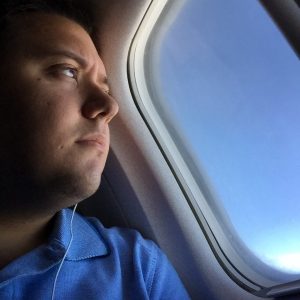 Latest posts by Thomas Pallini (see all)