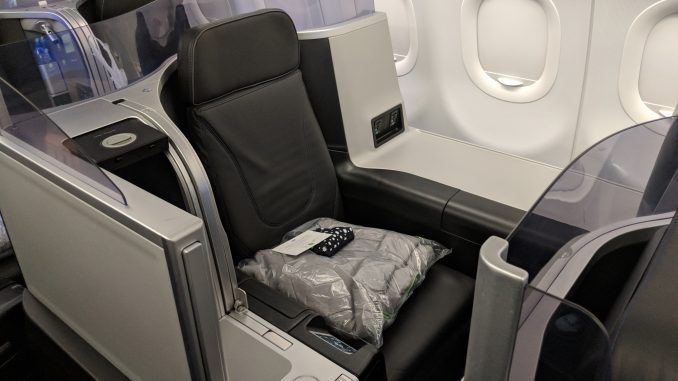 On Sunday, JetBlue Airways inaugurated Mint service from New York's JFK Airport to Seattle-Tacoma Airport. This route is the latest to receive Mint service, following a series of expansion of JetBlue's newest premium offering from its original mandate of serving key transcontinental routes between New York and California.
History of JetBlue Mint
Traditionally, JetBlue has operated its flights in a single-cabin configuration. It wasn't until 13 years into operations that JetBlue decided it was time to offer passengers a premium cabin to compete with major carriers on key routes, specifically the popular New York to Los Angeles and San Francisco routes which are heavily frequented by leisure and business travelers alike.
At the time JetBlue decided to experiment with a premium product, United Airlines had its p.s. (premium service) routes from New York to California on a two-class Boeing 757-200s with business and economy cabins. The service specifically catered to business travelers as economy was relegated to a mere 10 or so rows in the back of the plane.
American Airlines had replaced its long-serving Boeing 767-200 widebodies on transcontinental routes from JFK to the West Coast with the smaller, newer Airbus A321T with Sharklets. The newer aircraft features a 3-class configuration with lie-flat seats in first and business class and economy relegated to 12 rows.
Lastly, Delta was beginning to upgrade its transcontinental offering from Boeing 757s to a mix of Boeing 757 and Boeing 767-300s with increased premium cabin amenities such as lie-flat seats. JetBlue, however, was still using its A320s on the route, as it was the largest aircraft JetBlue had at the time.
In order to compete with the big three on these popular cross-country routes, JetBlue decided to introduce a premium product of their own solely for transcontinental routes. Thus, JetBlue Mint was born.
The Right Aircraft for the Job
JetBlue was one of the first U.S. airlines to realize the potential of the Airbus A321, the largest aircraft in the Airbus A320 family, with Sharklets, a winglet that has the benefit of increased fuel efficiency. The airline was the first to acquire the type for its most popular routes such as Fort Lauderdale to New York and New York to San Juan.
Before JetBlue, only US Airways and Spirit Airlines had been using the type domestically. However, those aircraft were older models that did not feature Sharklets. Back then, most airlines chose the Boeing 757 series aircraft over the A321 due to its performance. However, JetBlue was the first of many U.S. carriers to realize the potential of the underrated plane and place an order for the aircraft. Now, the aircraft is used by almost every major U.S. carrier.
The main benefits of acquiring the aircraft for JetBlue was the increased capacity and interchangeability with its existing A320 fleet. In its all-economy configuration, the aircraft can hold 200 people, a 50-seat increase compared to the A320s. Even when in a Mint configuration, the aircraft can seat nine more passengers than its smaller sister.
Additionally, the aircraft doesn't require an additional type rating for pilots, since the entire A320 family has the same type rating. Pilots simply undergo a differences training to learn the different characteristics of the aircraft. The same is true for mechanics. The aircraft was a perfect fit and a logical choice for JetBlue.
However, while the aircraft allowed for an increase in capacity, it also served as the launch aircraft for JetBlue's new premium cabin. The longer fuselage of the A321 allowed JetBlue to move forward with a premium cabin comparable to an international business class cabin that could go up against American, United and Delta's transcontinental premium product.
Launching Mint Service
Mint was announced in September 2013, the same year that the airline launched its standard A321s. Initially, Mint was solely for the most popular transcontinental routes and the top money makers for most airlines: New York to Los Angeles and San Francisco.
For JetBlue, the product was revolutionary. The airline went from an all-economy configuration to having a business class product that rivaled that of the three major carriers that have since then had a stronghold on the transcontinental premium products. With JetBlue now in play, though, everything changed.
The flying public had gotten a taste of what the Mint A321s were going to be like, as JetBlue's non-Mint A321 aircraft have the same updated interior. However, the premium cabin product was completely unexpected by most. Not before long, JetBlue was already beginning to expand its Mint offerings.
The popular Caribbean destinations of Barbados and Aruba were added to the list with once-daily Mint flights during the popular winter season. Eventually, JetBlue's other hub in Boston was given Mint service on its transcontinental routes and a once-weekly flight to Barbados. Mint also popped up on other popular routes for brief periods of time, allowing more passengers to experience the new service.
Further Mint Expansion Stateside
With the expansion of Mint, it was clear that JetBlue wasn't going to limit the service to the transcontinental routes as the other major carriers did with their ultra-premium products. The product was widely popular among travelers and was regarded as one of the best domestic premium products by numerous travel writers and bloggers.
As JetBlue was now starting to receive more A321s, it was able to open up more Mint routes. Fort Lauderdale, another JetBlue hub, was next to receive Mint service. Again, transcontinental routes were chosen from Fort Lauderdale to Los Angeles and San Francisco, as those are some of the longest and most popular routes from the South Florida city.
Additionally, more Carribean cities were added to the list of Mint service. Sint Marteen, Grenada, and St. Lucia were eventually added to the Mint route map, with Boston seeing Mint service to Sint Marteen and Aruba in addition to its once-weekly Barbados flight. What was supposed to be a service for aircraft going back and forth from New York to California evolved into JetBlue's first class for its most popular routes.
Back stateside, Las Vegas and San Diego were next to receive Mint service from both New York and Boston, further continuing the expansion. Palm Springs was also given Mint service for a brief period of time during the busy winter travel season. Lastly, JetBlue chose Seattle as its latest addition to the Mint route network, offering twice-daily service from Boston and once-daily service from New York.
A New Found Competitor
While the chosen cities are popular destinations for JetBlue and for which Mint service will no doubt be profitable, there is an additional motive for JetBlue to add these cities to its Mint network. That reason is Virgin America's merger with Alaska Airlines.
Before the merger between the two West Coast airlines, Virgin America solely flew from New York to a handful of destinations in the west: Los Angeles, San Francisco, Palm Springs and Las Vegas. The airline was a direct competitor to JetBlue on those routes, as their product was nearly identical. Both airlines feature in-seat entertainment systems, similar aircraft and the same friendly approach to flying.
However, Virgin America's priorities lied in the west, as they focused on their Los Angeles and San Francisco hubs. Where the threat really lies is with Alaska Airlines.
Currently, the combined airline competes with JetBlue on key routes such as New York to Seattle, Los Angeles, San Francisco, Las Vegas, Palm Springs and Portland; Boston to San Diego, Los Angeles, San Francisco and Seattle; and Fort Lauderdale-Los Angeles and San Francisco. The Mint expansion from those three markets on key competitive routes with Alaska indicates JetBlue is trying to set itself apart and dominate those routes.
Expanding Mint to Seattle
JetBlue's newest focus for Mint is Seattle, Wash., Alaska Airlines' main hub and stronghold. The airline first minted Seattle when it added Mint service on both of its daily flights from Boston. The new service began in February, with JetBlue's two Mint flights now competing with Alaska's three-daily flights.
Although Alaska still uses its legacy Boeing 737-900ERs on the route, as it used on the route before the merger and Virgin America never operated a Boston to Seattle route, the airline has JetBlue beat by one additional daily departure. Capacity wise, Alaska can sell an additional 16 first class seats over JetBlue on the route. However, JetBlue's Mint, rated the superior premium product, has been selling for less than Alaska's first class product, as a way to win over potential customers.
Mint service to Seattle officially began on Feb. 15 from Boston. It wasn't the first route where JetBlue would be competing with Alaska, as they too compete on the Boston to San Diego route which was minted in Dec. 2017, but now JetBlue was taking the fight to Alaska's home turf of Seattle.
With Alaska's recent announcement that it would expand service at JFK to include an additional daily flight to Seattle and a new service to San Jose both using ex-Virgin America A320s, directly competing with JetBlue, the two are poised to battle it out for some of the nation's most popular routes.
JetBlue's most recent Mint expansion, adding the service on one of the daily flights to Seattle from JFK, is indicative of the impending battle for control the two will face and JetBlue laying the groundwork for that battle.
JetBlue's Inaugural Mint Flight to Seattle
As previously mentioned, JetBlue minted the Boston to Seattle route on Feb. 15. Exactly two months later on April 15, JetBlue minted one of its two daily flights to Seattle. AirlineGeeks was onboard the inaugural flight, having been invited by JetBlue to take part in the newest milestone for the service.
JetBlue operates two daily flights to Seattle, one leaving in the morning and one in the early evening, the former being a same day return and the latter a red-eye. JetBlue chose the morning flight to receive Mint service. According to JetBlue's initial press release, both of the flights were supposed to be minted. However, only the one has been minted, as of now.
To commemorate the inaugural service, JetBlue decorated the gate area with green and white balloons, the colors of Mint class. However, that was the extent of the pre-fight festivities, as the Boston to Seattle Mint launch received most of the fanfare.
Boarding the aircraft, the flight was nearly full. As one of the last to board, Mint was full too with only one or two seats open out of the 16 seats. JetBlue has 16 Mint seats in an alternating 1-1 and 2-2 configuration, meaning that the cabin stretches further back than normal premium cabins. On these aircraft, door L2 is the divider between Mint and coach.
Additionally, JetBlue's Mint aircraft feature a galley and a lavatory in between Mint and coach. The galley area is home to one of my favorite features, the self-serve drink and snack station. After the initial drink and snack service by the flight attendants, main cabin passengers get to visit the self-serve station at their leisure and take as many drinks and snacks as they want. Drinks are kept in refrigerators and are cold.
This feature is one of the key aspects of Mint service, as it's only found on A321 Mint aircraft. While the main selling point for these aircraft is the Mint seats, coach passengers benefit as well, which I found to be refreshing. Although something as small as this won't make people flock to JetBlue, it's a popular and unique amenity that gives passengers in coach a bonus too.
Lastly, another benefit for coach passengers is the refreshed interior. Mint and non-Mint A321s alike have an updated interior as opposed to the tired interiors on the JetBlue A320s and E190s. Some features of the new interior include mood lighting, larger television screens with touchscreens and on-demand movies and stylish seats.
On American Airlines' transcontinental service with their A321s, economy is relegated to 12 rows, showing that they favor the premium cabins more than economy. However, both American and Delta recently began offering complimentary meals on their transcontinental flights. JetBlue, although offering unlimited snacks, doesn't offer complimentary meals.
Our flight arrived in Seattle early after 5 hours of uneventful flying with no delays. The New York to Seattle route had been officially minted.
Mint Experience
For the return flight to New York later that day, we were given the opportunity to sit in a Mint seat and experience the service. Our flight to New York was delayed, giving me enough time to test out Mint's outstation experience.
Seattle sees only six JetBlue flights per day from New York, Boston, and Long Beach, with an additional seasonal flight to Anchorage, and is an outstation for the airline. Unfortunately, the airline's footprint at Sea-Tac is still very minor. The check-in area is relegated to one desk in a corner. In New York and Boston, Mint and Mosaic members have a dedicated check-in, but in Seattle, the set up is still basic.
Additionally, JetBlue is one of the few airlines to not offer lounge access to its premium customers, even at its JFK hub where it has the Airspace Lounge in Terminal 5. In terms of pre-flight amenities, there are very few. Mint tickets, however, do get you priority security screening, which is outweighed by TSA PreCheck.
Arriving back at the gate for the flight home, JetBlue had put out some cookies to celebrate the inaugural Mint service return to JFK. The cookies are the same as you'll receive in Mint class before landing. The two kinds of cookies were confetti and compost (a mixture of different snacks in one cookie) and were from Milk Bar in New York.
Boarding began with Mint passengers boarding first. Upon boarding the aircraft, I noticed the flight attendants were already preparing the signature Mint drink: Honey-infused limeade with or without Vodka, depending on preference, with a mint leaf.
A pillow and blanket, amenity kit, and greeting card were waiting on the seat. I was in seat 2F, one of the single seats affectionately referred to as the throne seat. The seat had ample storage areas for small items, but unlike other business class seats I've traveled on, no bins large enough to store a backpack or suitcase at your seat. There was, however, a counter with ample room to rest items.
Two flight attendants work the Mint cabin and introduce themselves upon getting settled in, as well as giving a demo of all the features of a Mint seat and distributed the menus.
Specifically, the demo described what each of the buttons does and where everything is. A few interesting features were the multiple outlets, massage function on the seat and the do disturb button which informs the flight attendants that you wish to be woken for the meal service. The television screen had a tethered remote but was also a touchscreen, interestingly enough.
Additionally, the flight attendants outlined the dinner service. JetBlue does meals differently in that instead of one main course, you choose three small dishes from a choice of five items. The tapas-style service allows passengers to have a variety of choices and not get hung up on one item. The menu is inspired by the East Village restaurant Saxon + Parole, as was explained by my flight attendant.
The amenity kit was a standard premium cabin amenity kit complete with green and blue socks, a toothbrush and toothpaste, lotion, a sleep mask and other toiletries to get one through a long flight.
According to SeatGuru, the throne seats have a seat pitch of 6o inches and 80 inches when converted into a bed. Additionally, the seat width is 22 inches. For non-throne seats, the pitch is reduced by 2 inches and the width is reduced by 1.5 inches. The throne is great if you're traveling alone. However, don't expect to have your forehead pressed against the window as you're separated by the counter.
The seat had customizable settings and three pre-set settings. The first, take-off and landing, was the typical upright setting. The second, relax, was about a 45-degree incline with the footrest raised. The last setting, bed, was the lie-flat seat. On the control panel, there were options for a massage function, increased/decrease lumbar support and cushion height. Although the massage function didn't work for me, it is a key feature of Virgin America's first class and was revolutionary when the airline first debuted it.
Once we pushed back, the flight attendants came around to collect drinks and store any loose bags before takeoff. My flight attendant also closed the door to the seat, enclosing me in my own personal Mint suite. Although the door is only a few feet long, the extra measure of privacy is appreciated, especially when in lie-flat mode.
After take-off, flight attendants promptly came around to take drink and dinner orders. To my surprise, the flight attendants referred to me by my surname, which I've never experienced in a domestic first class.  I ordered the delicious and refreshing looking Mint drink and my dinner order.
Preparing for dinner, I looked to see what was on-demand. Surprisingly enough, JetBlue did not have a lot of recent movies. There were about 5 major blockbusters but there were mostly older fan favorites. I choose Field of Dreams with Kevin Costner. Putting the tray table down, I noticed it was a singular tray that didn't fold or partition.
Instead of a single tray with all of the courses in one, the food items were brought out separately in restaurant-style fashion. The pre-dinner snack was Crostini (small pieces of bread) with a Parmesan-encrusted Caesar Dressing Dip, which was light and very tasty. The Mint drink was also as refreshing as it looked, which was needed after a long day of flying.
Next, the main course was served. I had chosen the Grilled Broccolini Salad, Lobster Risotto and Ribeye Steak with Horseradish Mashed Potatoes and Vegetables, accompanied by a piece of bread. It was by far a departure from the typical "beef or pasta" option that I've had on other domestic first class products. The meal was comparable more to an international first class and did not disappoint taste-wise.
After I finished the main course, ice cream and dessert drinks were served. The flight attendant described it to another passenger as "the best ice cream you've ever had in your life." However, it was simply two scoops of vanilla ice cream and another flavor I couldn't quite figure out. I had it with Bailey's Irish Cream to cap me off for the night.
By the time I finished dinner, it was two hours into the flight. Terrible turbulence meant we'd be spending an extra half hour in the air due to the slow rate of speed and low altitude. However, that meant more time to enjoy Mint and my lie-flat seat, which helped mitigate the effects of the turbulence.
The pillow and blanket were quite soft and comfortable, allowing me to fall asleep for an hour or so with ease. If turbulence hadn't woken me up, I would've stayed asleep until gate arrival in New York. The service was over until pre-landing snacks. However, I had the option of ordering fresh fruit or JetBlue's main cabin snacks if I got peckish. Additionally, the eat-up boxes were available for purchase.
When I woke up, we were about an hour from landing. I noticed that one of the cookies were left at my seat for the pre-landing snack. It was the confetti cookie that I had enjoyed in the terminal before the flight. After eating the cookie, the Mint service was officially over. Nothing left to do now except enjoy the seat.
Before landing, flight attendants came around to distribute jackets and coats that were hung up. I never liked having to hold my jacket when landing as I never saw the point, but, luckily, the Mint suite has a coat hanger to hang your coat.
After landing on JFK's runway 4R, just parallel to the runway where we had taken off just 13 hours earlier, we were back in New York and had completed the first roundtrip Mint flight to Seattle from New York. JetBlue was now in direct competition with Alaska Airlines and the route will never be the same.
The Future for Mint and JetBlue's Mandate
Although JetBlue has the superior premium product, it will need to do more in order to fully compete with the new Alaska Airlines. The issue for JetBlue is that it hasn't been a premium-oriented airline, so entering this field, JetBlue will be starting from scratch.
Some additions JetBlue will have to look into moving forward is expanding the premium experience at the airport. While priority security and boarding are a start, most premium customers are expecting lounge access and priority check-in desks, at the minimum. Currently, it's not a well-rounded premium experience, as it only exists mainly in the air. However, the airport experience is half the journey.
JetBlue will eventually need to form alliances and find a way to give customers lounge access at both its hubs and outstations, as Alaska has lounges at most West Coast airports and is building a lounge in JFK's Terminal 7, the eastern terminal for its transcontinental flights.
Although New York to Seattle was the last of Mint's latest round of expansion, JetBlue isn't done with Mint yet. As JetBlue expands east, with speculated flights to Europe with the new A321LR, Mint may eventually expand overseas. In expanding internationally, however, JetBlue will need to work on providing a complete premium experience, as international premium passengers expect at least lounge access, as even low-cost airlines such as Norwegian provide them.
Mint is also indicative of a new JetBlue, as the premium cabin wasn't the only addition that JetBlue made in an effort to become more like the major airlines. Slight changes at the airline saw JetBlue depart from its egalitarian origins in favor of the traditional tier system with loyalty and premium service at the top. JetBlue introduced its first loyalty program in 2012 with JetBlue Mosaic, started charging for checked bags in 2015, and introduced fare classes for the first time just recently.
While the airline has always been successful, it's starting to take its role as one of the major U.S. airlines seriously, becoming more like its counterparts every day. The airline was and still continues to evolve, as airlines must. While not all changes have been negative, as we've seen with Mint, it will be interesting to see how a historically egalitarian airline mixes in loyalty programs premium offerings when most of the fleet is still in an all-economy configuration.
All of JetBlue's future A321 deliveries will be in Mint configuration, allowing the airline to add the premium product on more routes in more markets to cement itself as a leading premium player. Judging from its popularity and exponential expansion over the past few years, it's safe to say the future for JetBlue Mint is bright.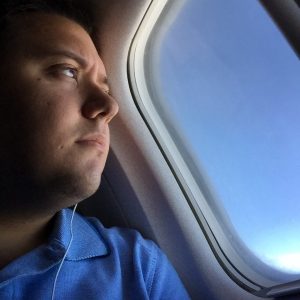 Tom has been flying for as long as he can remember. His first flight memory was on a Song Airlines 757 flying from LaGuardia to Orlando. Back then, he was afraid to fly because he thought you needed to jump off the plane in order to get off. Some years later, Tom is now a seasoned traveler, often flying to places just for the fun of it. Most of the time, he'll never leave the airport on his trips. If he's not at home or at work as a Line Service Technician at Long Island MacArthur Airport, he's off flying somewhere, but only for the day.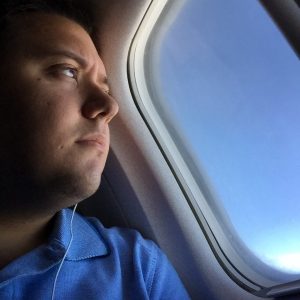 Latest posts by Thomas Pallini (see all)