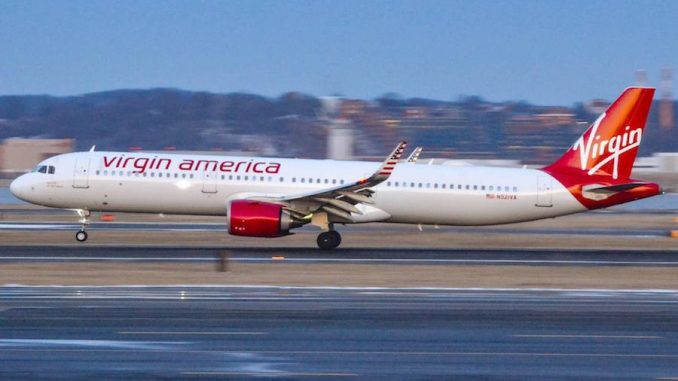 As April 24 quickly approaches, so does the end of an era in American aviation as Virgin America will cease to exist in the early hours of the following day. The airline was recently purchased by Seattle-based Alaska Airlines for $2.6 billion and on Jan. 11, 2018 the two carriers began operating under one operating certificate. Since then, many flights are still listed as Alaska Airlines flights operated by Virgin America with Virgin flight numbers as well.
In the cockpit, the single operating certificate meant that the airline's callsign "Redwood" was being replaced by "Alaska," Alaska Airlines' call sign. But with some flights still operating as Virgin America, new Airbus A321neos being delivered sport a light grey sticker near the cockpit of the aircraft reading "Operated by Virgin America" which will be removed after April 24. Just a few weeks after receiving their single operating certificate, Alaska Airlines also unveiled the first repainted Airbus airplane.
The Final Flights
The airline's final revenue flight will operate as VX1948 between the airline's primary hub San Francisco (SFO) and its secondary hub, Los Angeles (LAX). The flight usually leaves at 9:22 p.m. to arrive at LAX before 11 p.m., however on the 24th, it will depart ten minutes later than normal. This officially marks it as the final revenue departure for Virgin America.
The airline has not yet made any public statements regarding any commemorative events for the final revenue flight, however, they most likely are working on something special as it has been confirmed that the usual A320 operating the route will be swapped for an A321neo.
While VX1948 will be the last Virgin America revenue flight to depart, VX1182 will be the last revenue flight to land at 5:59 a.m. the next day in Newark (EWR). The flight will depart San Francisco just two minutes before VX1948's scheduled departure time. For those interested in one final transcontinental experience with the airline, seats are still available in both the main cabin and first class.
Aside from these two revenue flights, Virgin America will also operate a return flight from LAX to SFO for employees and executives of the airline. As of now, this flight is not open to the public or bookable through the airline's website.
Below is a table of the final flights and seat availability as of Saturday, April 7 at 4:00 p.m. EST.
The Coming Changes
Apart from the Virgin America livery and cabins, on April 25 the rest of the brand will vanish from airports and the skies. In a statement to Business Insider, the airline elaborated on the exact changes they expect to make:
"On April 25 we'll integrate our passenger service systems, which means we will have one inventory of flights, one customer website (alaskaair.com), one mobile app, and only Alaska kiosks. Gates, ticketing, and check-in areas will all be Alaska-branded at the airport. It will take more time for us to update branding on the Airbus fleet, including the livery and the interiors, but in the meantime, we've started selling Virgin America's Main Cabin Select seats as Premium Class for Airbus flights after April 24."
One of the most notable changes will be the removal of the famous Virgin America safety video dubbed the VX Safety Dance. As aircraft cabins are retrofitted over time, the distinct purple mood lighting will also be replaced by Alaska's new blue mood light.
In first class, the eight white leather recliner seats will be swapped for Alaska's new first class seat which will also be installed on the Boeing 737 fleet starting in late 2018. The new seat will offer 41 inches of legroom compared to Virgin America's current 55 inches and on A319 and A320 planes four more seats will be added for a total of 12 first class seats. The A321neo will see the first class cabin size double to offer 16 seats.
In the A320 economy cabin, Alaska plans to replace Virgin America's economy plus seats, which currently offer about 38 inches of legroom, with 18 premium cabin (economy plus) seats each offering 35 inches of pitch. Over time, the Red inflight entertainment system will also be scrapped in favor of Alaska's streaming service which it offers onboard its Boeing fleet.
Despite the fading of the Virgin America brand and the downgrades in the cabin, Alaska will still keep some aspects of the carrier which truly made it unique. The airline hopes to preserve a west coast vibe on its flights and in its lounges.
The End of a Chapter
Virgin America's last flight will mark the end of an important era in America's aviation industry. Since the foundation of the carrier in 2004 and the first flight in 2007, the airline truly was a breath of fresh airline, as it called itself. Richard Branson's U.S. airline was a catalyst for creating an innovative inflight experience for passengers.
For many, Virgin America was hard not to love because of its cool vibe, generous legroom offering, unique marketing strategy, and various amenities it offered which other airlines did not. With the final flight taking off soon, it's up to Alaska to retain some of Virgin's core values and continue to innovate in an industry which continues to see consolidation.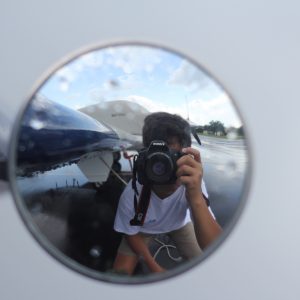 Mateen has been interested in aviation from a very young age. He got his first model airplane at six and has been airplane spotting since he was nine years old. He has always had a passion for aviation and loves learning about different aspects within the industry. In addition to writing for AirlineGeeks, Mateen is also an editor for his high school's newspaper. You can also find him on Instagram (@Plane.Photos) where he enjoys sharing his aviation photography with thousands of people everyday.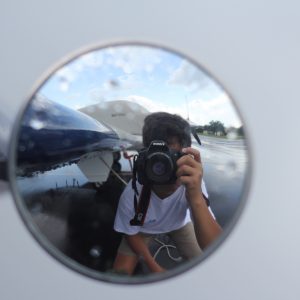 Latest posts by Mateen Kontoravdis (see all)