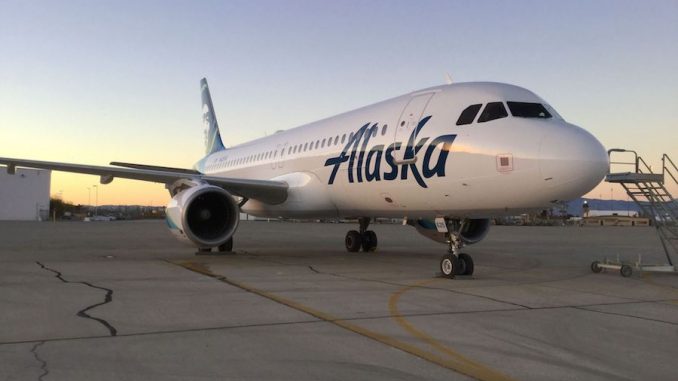 On Wednesday, Alaska Airlines revealed its first, long-awaited Airbus A320 in the Alaska livery. The lucky aircraft, registration: N625VA, is the first from the Virgin America fleet to be repainted. The newly painted A320 comes just over a month after Virgin America formally merged with the Seattle-based carrier.
From its merger with Virgin, Alaska acquired 10 Airbus A319s, 52 A320s, and four A321neos. The carrier plans to integrate the Airbus fleet into their current Boeing fleet, voiding the "Proudly All Boeing" statement sported near the noses of their Boeing 737 fleet.
Alaska initially planned to operate Virgin America flights up until April 25, 2018, but sped the process up after being granted a new operating certificate in early January. Operating both airlines under a single certificate ended the era of the "Redwood" callsign and the beginning of the end for the Virgin America brand.
The newly blended airline plans to have fully converted the Virgin brand by the end of 2019. Cabin conversions will begin this year, fitting the Airbus fleet with similar cabins as the Boeing fleet to maintain consistency across all fleet types.
The recently repainted aircraft, N625VA, was delivered to Virgin America in October 2006 as the company's first aircraft, named Jefferson Airplane after the San Francisco-based band.
This story was updated on Jan. 26, 2018 at 12:04 p.m. ET to correct a proofreading error in addition to a miswritten tail number. 
Matthew Garcia became interested in aviation at the age of 12 when he installed Microsoft Flight Simulator X on his computer. He was instantly "bitten by the bug" and has been in love with aviation ever since. Matthew took his first introductory flight in 2013 and began normal flight training in February of 2015. Over the years, Matthew's love and knowledge for aviation has grown tremendously, mainly due to FSX. Garcia flies highly advanced aircraft in a professional manner on a highly complex virtual air traffic network simulating real world flying. In 2016 Matthew achieved his private pilot certificate from the FAA. Now he studies journalism at the University of Nebraska at Omaha.
Latest posts by Matthew Garcia (see all)