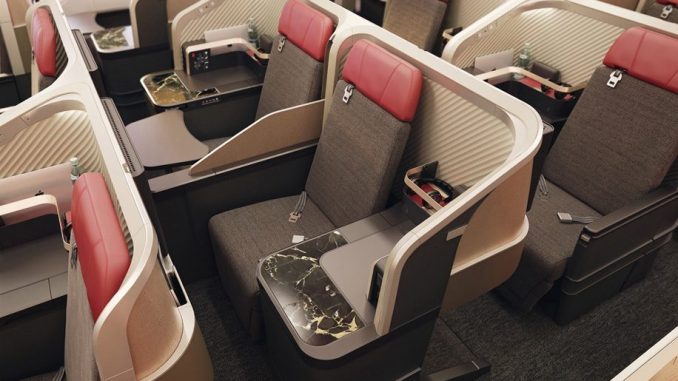 Last week at the Boyd Aviation Forecast Summit held in Denver, LATAM Airlines' executives surprisingly announced the airline plans to spend $400 million in refurbishing the cabins of many of its existing Boeing 767s, Boeing 777s and A320 aircraft. The airline hopes that the updates will enable it to keep up with industry developments and better serve their passengers with more options and flexibility that suit passenger needs.
During a presentation, the airline announced that it will be refreshing all nine active Boeing 777-300ERs that operate for LATAM Brazil and ten Boeing 767-300ERs out of the 33 aircraft that fly across the group's operations in Peru, Ecuador, Brazil and Colombia.
The first aircraft to be retrofitted will be a Boeing 767 flying for LATAM Peru, which will be unveiled before the end of the year, followed by the Boeing 777's. In this way, by 2019 passengers travelling through the airline's hubs in Lima, Peru and Sao Paulo will be able to enjoy the new hard products.
A New Cabin
The new cabins will include business class seats provided by Thomson in a 1-2-1 configuration, providing all aisle access. Business class seats will feature 18 inch have entertainment screens, while economy class seats will have setback entertainment sized at 12 inches.  New deliveries of Boeing 787-9s and A350-100s will also receive the new interiors.
LATAM's VP of Clients, Claudia Sender, said, "as part of LATAM's long term vision the transformation of our cabins will help us offer a leading inflight onboard experience with more options, flexibility and personalisation to better serve all of our clients."
The South American conglomerate will also update the cabins of 150 Airbus A320 family aircraft, a mix between A320s and A321s. The new cabins will have Wi-Fi and greater in-flight entertainment options, fast charging USB ports and will be configured with espacio + seats for sale in the first few rows of the aircraft. These seats have extra leg room and will include perks such as priority check-in and boarding in the price tag.
LATAM Airlines group has a fleet of a 313 aircraft, including 130 A320s, 49 A321s, 44 Boeing 767s and 12 Boeing 777s, with plans to finish 2018 with five additional aircraft.
Complicated Operational Scenario
LATAM has seen no shortage of complications in 2018, driven by its Boeing 787 fleet simultaneously grounded due to labour strikes, principally in Chile and Argentina, causing disruptions in flight schedules.
Ramiro Alfonsin, LATAM Airlines' Chief Financial Officer said the airline expects to have all of the grounded Boeing 787s back in the air before the end of the year. However, he acknowledges that engine problems in the Boeing 787s have been a huge problem for the airline as he posted a decline in operating profit in the second quarter of 2018, wrapping up a net loss of US$114 million. In addition, the depreciation of the Argentine peso continues impacting travel abroad in what is a key market for LATAM.
Despite all of these complications, the airline hopes that these welcomed additions will improve passengers' experience and allow them to keep up with the latest industry developments.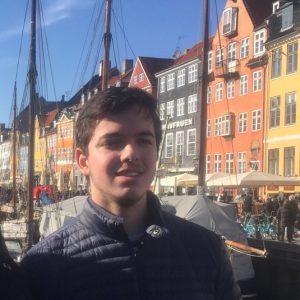 As a geography nerd, Jose has always been fascinated by the complexities of the airline industry and its ability to bring the world closer together. Born and raised in Peru, now studying in the UK. he has travelled around America, Europe and South East Asia. His favorite aircraft is the Boeing 767-300, which he has flown many times during his childhood; although now the A350 is slowly growing up on him.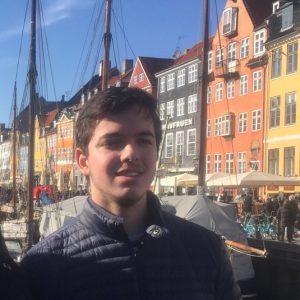 Latest posts by Jose Antonio Payet (see all)