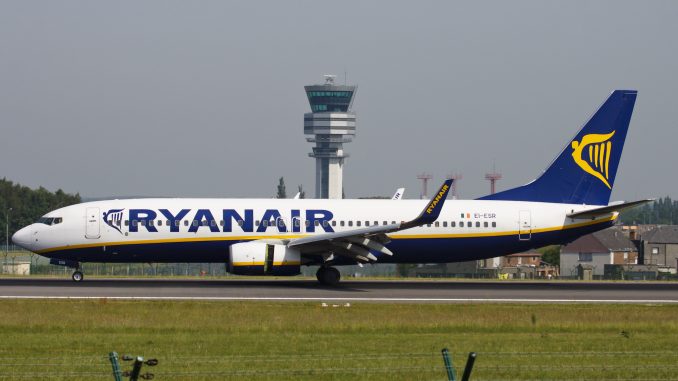 Irish carrier Ryanair has signed its first-ever union deal with its pilots based in Italy.
The carrier, which is known for its hard line with unions, hopes that the new collective labor agreement with Italian pilots will allow the airline to sign similar deals across the carrier's network.
The signing of the agreement comes after months of in-fighting between pilots and cabin crew who demanded better pay and schedules, including a walk-out by pilots in five countries.
The conflicts led to thousands of cancellations across Europe, leading to a severe impact on Ryanair's efficiency.
Ryanair earnings also dropped 20 percent last quarter as a result of the strikes and labor disputes.
The deal with Italian pilots is reported to provide perks such as severance pay, paternity rights, contributions to national health care, and social security funds.
Additionally, the deal was widely-backed and required eight months of negotiations.
"We welcome this first CLA with our Italian pilots and hope that it will be shortly followed by a similar agreement covering our Irish pilots," Ryanair Chief People Officer Eddie Wilson said in a statement. "We have invited our U.K., German and Spanish unions to meet with us in the coming days."
A similar collective labor agreement is apparently in the process of approval after negotiations for the carrier's Irish crews as well.
An "AvGeek" for most of his life, Akhil has always been drawn to aviation. If there is an opportunity to read about an airline, fly on a new airplane, or talk to anyone about aviation, he is on it. Akhil has been on over 20 different kinds of aircraft, his favorite being the MD-80. Additionally, he has visited 5 continents and plans to knock out the remaining two (Africa and Antarctica) soon. Based in Dallas, Akhil graduated from Texas A&M University with a degree in Management Information Systems and currently works in consulting. His dream is to become an airline executive.
Latest posts by Akhil Dewan (see all)