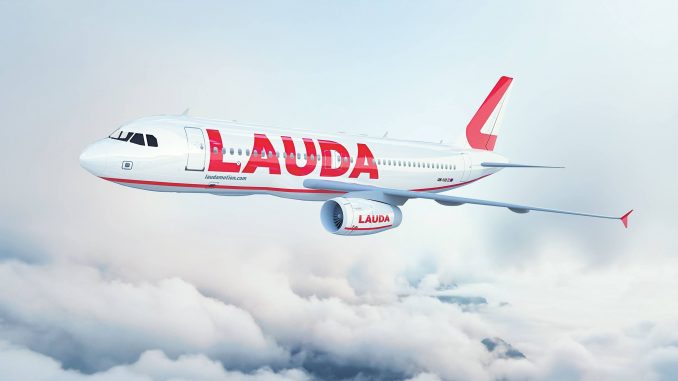 Laudamotion, the Austrian low-cost airline which took over the insolvent Niki earlier this year, has announced that it will double its fleet size from 9 to 18 Airbus A320 aircraft for summer 2019. The carrier, which focuses on the Austrian and German markets, has had a successful first summer season with load factors consistently over 90 percent. This comes after evolving into a scheduled service airline from charter operations in February and a 24.9 percent investment by Ryanair in March.
This month, Ryanair was granted European Commission approval to increase its ownership of Laudamotion to 75 percent, with speculation that they will seek complete ownership in the future. Speaking in Vienna on Wednesday, Laudamotion CEO Andreas Gruber gave credit to the Irish airline, Europe's largest, for their support and backing of the fleet expansion.
"Laudamotion now faces the future with great confidence, backed by the enormous financial strength of Ryanair," said Gruber. "Laudamotion will grow again by at least 20% in 2019 to 5 million guests per annum."
Citing the completion of Ryanair's purchase, Ryanair Chief Commercial Officer David O'Brien applauded the work of Gruber, Laudamotion's staff and Niki Lauda, who took ownership of the former Amira Air in 2016 and renamed it after himself. O'Brien also took a few shots at the environment in which Laudamotion has been operating since the beginning of the year.
While not naming competitors directly, O'Brien said that the Laudamotion team had faced "very difficult market circumstances and unfair competitor activity to deliver this flying programme this summer." O'Brien's comments could be inferring the action taken by Condor, a subsidiary of the Thomas Cook Group, who prematurely terminated cooperation and sales agreements with Laudamotion in April, and Lufthansa's Eurowings, who failed to extend a cooperation agreement the same month.
In addition to announcing the fleet expansion, Laudamotion also unveiled a new aircraft livery and presented a series of initiatives to "support continued growth". Perhaps in reference to the continued employment and operational challenges that their majority shareholder has been facing, a number of the initiatives were related to pay and contract conditions and compared salaries with those of their low-cost competitors.
These initiatives include guaranteed captain's starting basic pay of €90,000 – higher than Wizz' €56,000, LEVEL's €72,000 and Eurowings' €78,000 starting salaries- and up to €180,000 total pay, including flight pay and allowances; guaranteed first officer starting basic pay of €46,000 – higher than Wizz' €26,000, LEVEL's €38,000 and Eurowings' €44,000 – and up to €70,000 total first officer pay including flight pay and roll out of a stable winter roster, 5 days on and 3 days off (a bank holiday every weekend).
Laudamotion has also hired a new personnel director, who will start in his post on Sept. 1 and new offices in Vienna will "accommodate more high paid, high-quality jobs."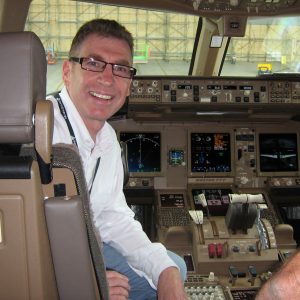 John has always had a passion for aviation and through a career with Air New Zealand has gained a strong understanding of aviation operations and the strategic nature of the industry. During his career with the airline, John held multiple leadership roles and was involved in projects such as the introduction of both the 777-200 and -300 type aircraft and the development of the IFE for the 777-300. He was also part of a small team who created and published the internal communications magazines for Air New Zealand's pilots, cabin crew and ground staff balancing a mix of corporate and social content.

John is educated to postgraduate level achieving a masters degree with Distinction in Airline and Airport Management. John is currently the course director of an undergraduate commercial pilot training programme at a leading London university. In addition he is contracted as an external instructor for IATA (International Air Transport Association) and a member of the Heathrow Community Fund's 'Communities for Tomorrow' panel.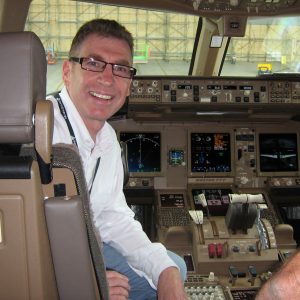 Latest posts by John Flett (see all)