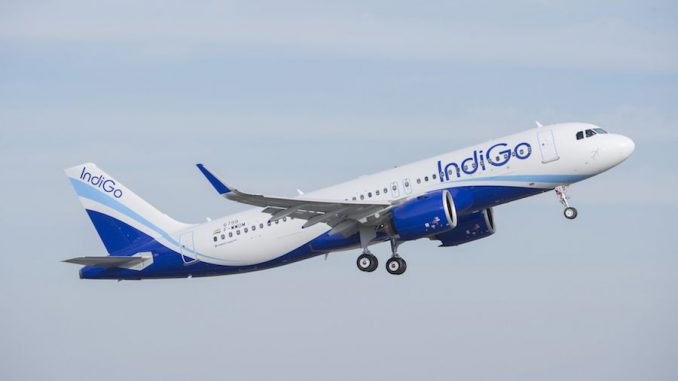 India is expected to be the third largest aviation market in less than 10 years. However, carriers on the subcontinent forever struggle to turn a profit. Flag carrier Air India has been on the brink of bankruptcy for quite some time and the government is looking for some good samaritan to buy it and take it off their hands.
Jet Airways
Airlines have come and gone in India without much attention. Every new CEO has a vision to somehow make it in this unbelievably tough market. In the early 1990s, the Indian government opened up the market to private airlines in a bid to grow the industry. Since then many airlines in India have begun operations and shortly declared bankruptcy.
One airline that has been around since the early 1990s and has ended up back in the news is Jet Airways. In a regulatory filing earlier this month, it stated that it needed cash to meet liquidity requirements. Its' stock price subsequently tanked as losses continued.
The company announced this past Monday a turnaround plan that will somehow save the company. Plans are to sell off a piece of the loyalty program and reduce costs. Exact details of how this will be done have yet to be released.
Domestic and International Fare Wars
While every airline across the world faces these sort of issues, it's a huge problem in India. Destructive fare wars and intense domestic and foreign competition have done nothing but impede top line growth. Jet Airways, Air India and roughly a dozen other carriers are battling it out across the Indian skies in a buyer's market that makes it near impossible to make a profit, even when the market is supposed to grow to the third largest.
Things will soon be made worse with Qatar Airways' plan to introduce a short-haul airline in the country, further exacerbating fare wars. In addition, local fuel taxes of as much as 30 percent eat into any profits and make matters worse for airlines given the dramatic increase in fuel prices this year.
Budget carriers with lower operating costs have been eating away at full-service carriers such as Jet Airways, a full-service carrier with significantly higher operating costs. Airline executives in the country are aware that these low fares aren't sustainable in the long run but there is little alternative in a fiercely price sensitive market.
In contrast, one airline in India is doing relatively well. IndiGo has been able to run a tight and profitable operation. The airline manages this by having strict cost discipline whether it comes to plane orders and leases to operating costs. IndiGo boasts a relatively young fleet of aircraft which provides better fuel efficiency and also lowers costs.
Potential Consolidation
The fragmented Indian aviation market will continue to be a challenge to draw a profit from for most airlines. At this point, industry consolidation may be a viable option for some airlines to leverage efficiencies through large-scale operations similar to what U.S. airlines have accomplished.
It is hard to operate a profitable airline with so many other airlines nipping at the heels with matched or discounted fares. If the industry decides to make real money, consolidation is required, but it could come at the expense of the consumer in the form of less competition and higher fares.

Hemal took his first flight at four years old and has been an avgeek since then. When he isn't working as an analyst he's frequently found outside watching planes fly overhead or flying in them. His favorite plane is the 747-8i which Lufthansa thankfully flies to EWR allowing for some great spotting. He firmly believes that the best way to fly between JFK and BOS is via DFW and is always willing to go for that extra elite qualifying mile.

Latest posts by Hemal Gosai (see all)