In an important week for the Argentinian aviation market, the newest actors have finally come to play in the newly deregulated market. While Norwegian Air Argentina started its domestic sales and set its operation launch to Oct. 16, Indigo Partners' southern venture JetSmart has started offering international routes between Chile and Argentina.
In an event held in Buenos Aires, JetSmart CEO Estuardo Ortiz and Indigo Partners Managing Partner William Franke announced the new routes that will connect Mendoza, Cordoba and Buenos Aires to Chilean capital Santiago and La Serena, with prices that will be around $50 to $80 dollars round trip.
The operations model of JetSmart is quite simple. As an ultra-low-cost carrier, the no-frills policy is strict and all ancillary services will be added to the basic fare. The aircraft of choice is no other than the Airbus A320, in a market that it is almost exclusively served by the Boeing 737 family of aircraft. The A320 is the aircraft of choice for Indigo Partners, parent company of low-cost airlines FrontierAirlines and IndiGo.
Within the 150+ seat range, LATAM is the only other operator using the A320. What will make JetSmart aircraft remarkable is that a yet unspecified number of the 76 A320s is set to receive is set to receive that are heading to JetSmart – from the record order signed in 2017 of 430 – will arrive right from Airbus factory.
"Our operating model will mean lower airfares for all Argentines and will encourage non-travelers to travel and frequent travelers to travel more often. Our goal is for JetSmart to offer air transportation throughout South America and we are excited about the opportunity to invest in Argentina as one of our initial markets. We believe that this is the beginning of what will become a much larger operation in Argentina, "said William A. Franke, Managing Partner of Indigo Partners LLC.
JetSmart CEO Estuardo Ortiz, said: "We believe in the potential of the Argentine market.
JetSMART offers you the possibility to fly in a completely new Airbus A320, safely, on time, 
for a few pesos and through a very easy purchase from your cell phone. "
Describing the way JetSmart will try to seduce passengers is simple for Ortiz: "We will always have low rates, always. In addition, we will offer super promotions, with prices that will motivate you to fly; Offers that will make you unable to resist traveling by plane. Your ticket will only include the transfer, because the idea is to offer you the possibility of paying only what you use. The customer may choose to purchase optional services ─as hand luggage or checked, priority boarding or a seat forward because he needs to get off the plane quickly─, but he will always pay less with us."
While the administrative process to get a local AOC to offer domestic routes is ongoing, with the expectation for first tickets to be available by mid-2019, JetSmart will operate service these international destinations. and The airport where its operation will be based is El Palomar, which is amid controversy since its conversion to a public facility.
At the time, Palomar's only operator is Flybondi, a company that has a fair amount of trouble by itself, which is starting to feel the ease of the airport's rustic conditions, as the airport's Integrated Landing System (ILS) has been upgraded and the installation of Approach Landing Lights is on the way. Nevertheless, Flybondi's operation and perception of reliability have been severely damaged by a number of incidents and unscheduled maintenance, as well as the frequent cancellations due to visibility conditions at the airport. While this last topic is scheduled to be resolved, the fleet status and condition is far from being optimal.
When JetSmart is to start operating in the same airport, it will present a dilemma for both sides of the Palomar controversy. On one hand, the airport's opposing groups will need to break the convenient link between Flybondi's unsafe operation and the airport conditions. On the other hand, Flybondi will need to drastically step up to match JetSmart's game.
It is undoubtedly an interesting time for Argentina's commercial aviation market as the challenge is double. The looming economic crisis will pose a threat to operators that will receive pesos, a currency that has suffered a steep devaluation in the last weeks, while the main costs will remain or rise its value in dollars. Who is going to thrive in these hard conditions is a question almost as thrilling as who is going to survive to them.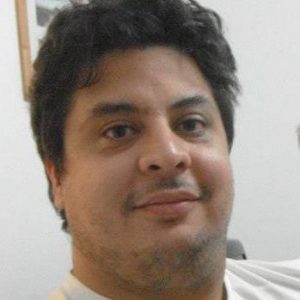 Since a little kid, Pablo set his passions in order: aviation, soccer, and everything else. He has traveled to various destinations throughout South America, Asia, and Europe.

Technology and systems expert, occasional spotter, not-so-dynamic midfielder, blogger, husband, father of three cats; he believes that Latin America's aviation industry past, present, and future offer a lot of stories to be told.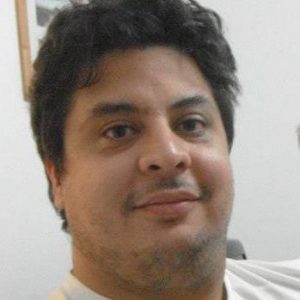 Latest posts by Pablo Diaz (see all)