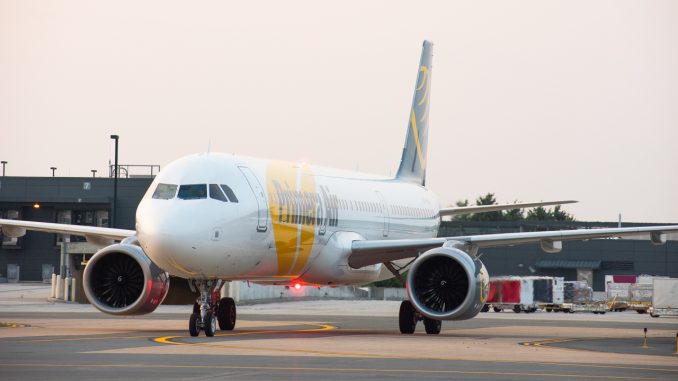 Continuing its trend of rapid expansion in not even it's sixth month of operations in the transatlantic market, Primera Air has announced that it will open up another European base in Madrid, Spain. Its fourth route expansion in as little as a month, Primera will fly from the Iberian Peninsula non-stop to the United States and Canada beginning in July 2019 to the cities of  Newark, Boston and Toronto.
Madrid has been largely devoid of non-stop low-cost transatlantic service, as Spanish-based LEVEL has taken most of the spotlight with its main hub in nearby Barcelona. The only airline that currently provides low-cost service to the Spanish capital is Norwegian Long Haul, with service to New York and Los Angeles, as well as upcoming service to Fort Lauderdale. However, Primera will be providing the only non-stop low-cost connection from Madrid to Newark, Boston and Toronto.
"With the rise in demand for low-cost airfare, travelers are capitalizing on the opportunity to travel to new destinations on a budget that works for them. We are continuing to see a demand for transatlantic flights and are thrilled to be expanding operations in New York, Boston, Toronto and Montreal to popular European destinations in Berlin, Frankfurt and Madrid," said Anastasija Visnakova, Primera Air Chief Commercial Officer. "We look forward to continue to provide the lowest fares available and a range of travel options, making it easier for travelers to visit destinations in North America, Europe and more."
The move to Madrid has not only highlighted Primera's commitment to the New York area, with both Newark and JFK receiving mainly daily flights with the new expansion, but has also cemented Boston has its de facto North American hub. Once flights to Spain begin, Boston will see non-stop service to all 6 Primera cities in Europe, more than any other North American spoke city.
Aside from its planned service to the New York area, which currently sees 6 airlines operate flights to both Newark and JFK airports from Madrid, the airline will see less competition on its flights to Madrid. Both Toronto and Boston only see service to Madrid from one airline each, Air Canada and Iberia, respectively, with no low-cost carriers providing direct or one-stop service. Unlike the rest of its European bases, low-cost competitor WOW air doesn't serve Madrid, favoring Barcelona and other Spanish leisure destinations instead.
In solidarity with its German and Belgian counterparts, Madrid will be seeing the Boeing 737 MAX 9 operating these routes, as the airline has shown it to be the successor to the Airbus A321neo, which initially caused delays for the airline due to deliveries being delayed. Beyond London and Paris, every European city that Primera has expanded to has seen MAX service instead of the neos, with this announcement affirming the shift towards Boeing.
The aircraft seat 189 passengers in total, a 9-seat difference than the 198-seat Airbus A321s currently employed by the aircraft, in a two-class configuration. Primera has orders for 20 of the ultra-modern aircraft, with curious planespotters getting the first glimpse the other day at Paine Field.
7163 737-9 Primera Air #737MAX pic.twitter.com/lnQAyrKclC

— Woodys Aeroimages (@AeroimagesChris) September 10, 2018
Although only the rear portion of the tail was visible, a speck of green showed on the otherwise black and yellow tail column. One can speculate that one of its MAXs will feature a special Northern Lights livery, an homage to the company's Icelandic roots. The first of 20 orders are scheduled to be delivered in 2019 and a start date of May 9, 2019, on the newly-announced Brussels-Newark route.
Newark will see daily service to Madrid beginning July 16, 2019, while Boston and Toronto will see three to four times weekly service beginning on August 16, 2019.
Editor's Note: Please help support AirlineGeeks by taking this one-minute survey.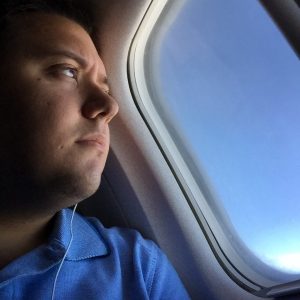 Tom has been flying for as long as he can remember. His first flight memory was on a Song Airlines 757 flying from LaGuardia to Orlando. Back then, he was afraid to fly because he thought you needed to jump off the plane in order to get off. Some years later, Tom is now a seasoned traveler, often flying to places just for the fun of it. Most of the time, he'll never leave the airport on his trips. If he's not at home or at work as a Line Service Technician at Long Island MacArthur Airport, he's off flying somewhere, but only for the day.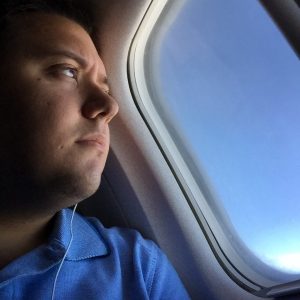 Latest posts by Thomas Pallini (see all)