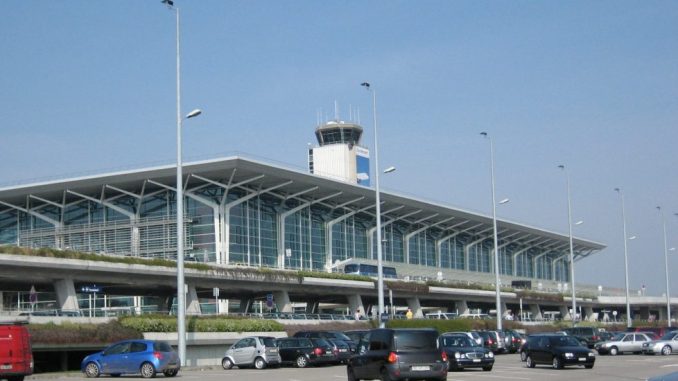 A consortium of airline executives is planning a new airline for low-cost, long-haul flights. The project, referred to as "Swiss Skies," will be based in Basel, Switzerland and has an aggressive growth and expansion schedule.
The Swiss Skies group was formed by former airline executives, including Armin Bovensiepen, the former Chief Commercial Officer of Air Berlin and its subsidiary Niki. Before working at Air Berlin, Bovensiepen began his career with German flagship carrier Lufthansa, according to Swiss newspaper, Blick.
Low-Cost, Long-Haul Travel
According to reports, the consortium held high level meetings with potential investors this week and is looking to start operating by mid-2019, provided the group can collect the $100 million in capital it needs to begin operations. Following in the footsteps of several airlines, such as IAG's subsidiary Level, Swiss Skies will target the rapidly growing low-cost, long-haul segment, aided by the technological developments of narrow body jets such as the Boeing 737 MAX and the Airbus A321neo.
The new airline plans to operate a homogeneous fleet of one type of aircraft only to save on staff training and maintenance, a practice that has proven successful by several airlines including Ryanair and Southwest Airlines. With a maximum range of 7,500 km and the ability to carry 190 passengers, the long-range version of the Airbus A321neo appears to be a front-runner for the airline's first routes from Basel.
Targeted Destinations in the U.S.
With its targeted segment, the airline hopes to find success initially with several destinations in the U.S. Cincinnati, Ohio was named as the first potential destination, due to its strategic location and being not far from many pharmaceutical businesses – similar to Basel. However, Basel Airport has confirmed that it is still in the early stages of discussions with Swiss Skies.
Once the first transatlantic connections have been established, the consortium aims to take on markets in Asia, the Caribbean, Brazil and the Middle East, also by using the point-to-point flight model. The new airline aims to operate 16 aircraft by year two and 38 aircraft by year four. In comparison, Switzerland's flagship carrier Swiss currently operates 79 aircraft. Within four years, Swiss Skies could quickly rise to become almost half the size of Zurich-based Swiss.
According to the Financial Times, Swiss Skies is aiming to undercut Swiss' prices by 30 percent when it begins service, driven mainly by its low-cost structure and ancillary revenue program through which passengers have to pay additional fees for seat selection, bags and more. The new airline hopes that it can finalize its funding and begin operations in mid-2019.
Adrian joined AirlineGeeks as a writer in 2017. He had always wanted to become a pilot and while he chose a different career path for now, his interest in aviation continues to grow every day. Adrian was fortunate to travel extensively for business in the past five years. As a result, he focuses his research and writing on passenger services and experiences on a variety of airlines. His favorite aircraft include the Airbus A350, A380, and the Embraer passenger jets.
Latest posts by Adrian Vannahme (see all)