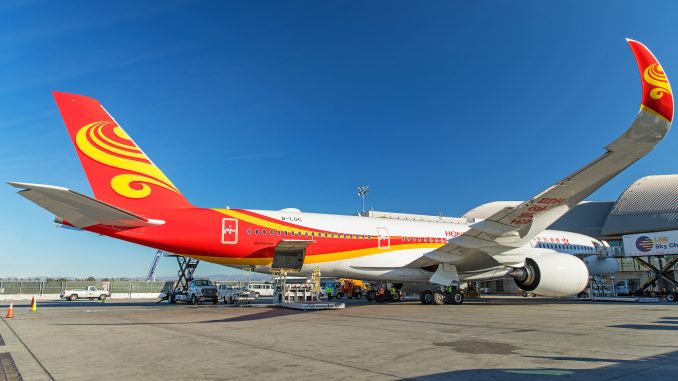 In 1946, Cathay Pacific Airways was founded by a small group of Australian and British pilots and investors looking to bring air service to the territory then leased to the United Kingdom. After one of the men purchased an American-made Douglas DC-3, the airline was ready for take off.
Cathay Pacific has, for much of its existence, flew without major competition from within Hong Kong. In mid-1959, the airline bought out its main rival, Hong Kong Airways. And in the 1990s, the airline's parent company acquired a significant stake in Dragonair and 75 percent ownership of Air Hong Kong. The former became low-cost subsidiary Cathay Dragon, while the company's controlling stake in Hong Kong Airways bolstered the conglomerate's cargo control in and out of the Chinese territory.
But after the turn of the century, as Hong Kong's GPD stagnated but appeared to be on the verge of takeoff, Chinese businessman Robert Yip officially began CR Airways, which in 2003 became the third certified passenger airline in Hong Kong. In 2005, the airline changed ownership completely, with larger Chinese-mainland-based Hainan Airlines purchasing 45 percent of the company and another businessman taking control of the other 55 percent. And with this change came a name change to Hong Kong Airlines.
Throughout the early half of the 2010s, the airline's growth began to pick up steam as it acquired its first widebody aircraft, an Airbus A330. This came as Cathay was setting record profits totaling over $1.8 billion, recovering strongly from financial troubles in 2008. The stage was set for fierce competition between the two as the decade dragged on.
In early 2017, the airline announced its first route across the Pacific, taking its Airbus A330 to Vancouver beginning in June. They became one of many airlines to operate from China to Vancouver, joining Cathay, Air China, China Eastern,  Sichuan Airlines, Xiamen Airlines, Capital Airlines, EVA Air, China Airlines, and Air Canada. But the airline was not deterred by the competition, touting its service and family-friendly environment as factors that would help set it apart from other carriers.
In late 2017, Hong Kong Airways showed it was looking to take the fight even further to giant Cathay, as the airline brought its new Airbus A350 to Los Angeles, garnering media attention from Chinese and American news outlets alike for the so-called "affordable luxury" the carrier touted as its best selling point.
"The launch of our new service to Los Angeles represents another step of our transition from a regional carrier to a global airline," Tang King Shing, Hong Kong Airlines Vice Chairman, said at the time. "As a popular destination for both leisure and business travel, Los Angeles is also one of the most substantial economic engines within the United States."
The trouble for Cathay Pacific is the weight Los Angeles carries as a destination for them. The carrier operates three flights each day from its hub to the Southern California city, representing over 800 seats of daily capacity on its Boeing 777-300ER aircraft. The only two cities in the Western hemisphere to match that total are San Francisco and London.
Just a few months later, Hong Kong Airlines launched service to San Francisco, again looking to play spoiler in a market where Cathay largely dominated, challenged only by United Airlines and now, the recent addition of a fifth freedom route by Singapore Airlines. Again, the small Hong Kong-based carrier temporarily stole the spotlight, creating tough competition on the long haul flight for Cathay.
But as of this week, it appears as though Hong Kong Airlines' growth may be hurting the airline more than Cathay. Industry sources told the South China Morning Post the airline will be slowing growth the remainder of this year and likely 2019 as the airline hopes to regain strong financial footing without laying off any workers.
"Things may slow down for different reasons, and a lot has to do with our own adjustments based on market forces and learning from our first year in North America," a source at the airline told the Morning Post. "At least for 2019, it will be a year characterized by adjustment."
The airline had pegged next year as the date to begin flagship routes to London and New York, but that may not be possible as executives delay deliveries for more widebody aircraft.
"As a regional airline, we matured enough. Long haul is a very different ball game," the source told the Post. "Also, the way you play it is different than for regional [flights], so we are learning a lot."
But not all is lost. The airline is hoping to get back up to speed next year and take the fight back to Cathay for dominance in Hong Kong.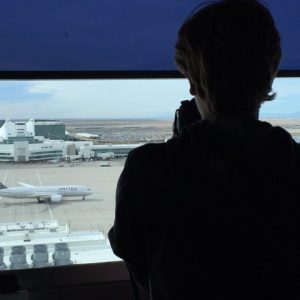 When he was just six months old, Parker took his first flight. From that point, he was destined to love aviation. His mom worked for Southwest Airlines much of his family have been frequent flyers on American Airlines for years, just as Parker is now. In 2015, Parker, inspired by aviation accounts on Instagram, decided to create an account of his own, and he hasn't stopped spotting since. On top of that, Parker has been writing for his school paper since his freshman year and has been writing and doing photography work for AirlineGeeks since August 2016.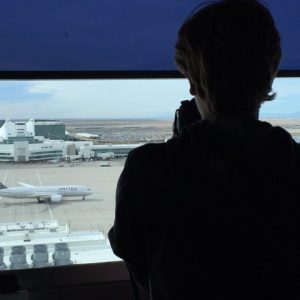 Latest posts by Parker Davis (see all)