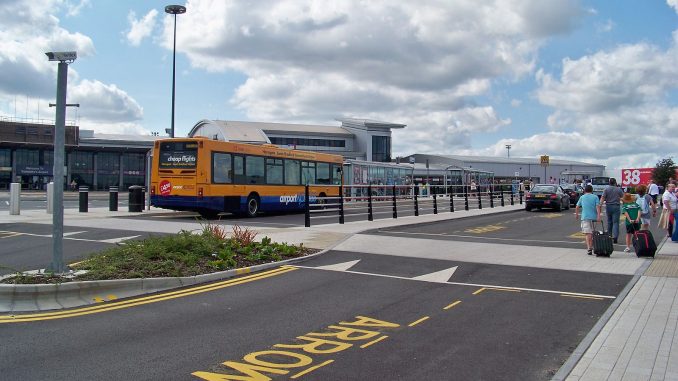 The U.K.'s highest airport, Leeds Bradford, has had a lot of recent activity in their 'Route to 2030' scheme.
The strategic development plan, which was published in March 2017, informs locals and airport stakeholders of likely ways in which the airport will grow and develop for 2030. It also goes with a Surface Access Strategy (SAS) to look at methods of surface transportation to the airport from the region over the short, medium and long terms.
Surface Access Strategy
The SAS not only looks at how passengers and employees currently get to the airport but provides seven primary objectives for the strategy to reach that enhance economic and social development in the Leeds City Region, target investment in surface access to support the airport's defined role as a sustainable economic hub for the growth sectors of the Leeds City Region, as well as a tourist destination, build the Airport's role as a potential regional interchange centre to further improve public transport services in the area and to minimise the impact on neighbouring communities.
While there have been many proposed schemes to increase public transportation to the airport — including a train to the terminal from Leeds — the most recent and more prominent plans is a park and ride design.
The surface access strategy also includes information about creating new parking areas for both staff and travellers, as well as improving local roads to attempt to ease congestion. Almost 62 percent of departing passengers arrive by private car.
Strategic Development Plan
The Strategic Development Plan outlines ways in which the airport wishes to grow at its current site. It has four objectives which cover meeting air travel demand, delivering high-quality service, improving surface transport links and increasing employment opportunities.
The Development Plan document itself is filled with charts and figures outlining how the airport provides employment, passenger numbers including growth, contribution to local and national economies, how people get to the airport and predicted air traffic movements for the future.
There are also three maps showing potential growth that the airport is interested in pursuing, which includes terminal expansion, an increase in stand numbers and new areas for car parks and the Leeds 'economic hub.'
What Plans are in Place Now?
Last week, the airport formally revealed plans for a new three-story extension to the main terminal building. The works will completely reform international arrivals, with new baggage reclaim, immigration and customs facilities. Additionally, it would also accommodate improved departure gates and new retail areas.
While this is scheduled for completion in 2020, a future phase could see a full replacement of the existing outdoor passenger walkway. This project alone would provide many new job opportunities for the area, including some much-sought apprenticeship roles.
The architect selected for this project has had much experience with Leeds Bradford Airport, including a recent extension of the departure lounge and a major gate area refurbishment.
A new 'Parkway' station would open up on the existing Leeds-Harrogate line, with a new access road built between it and the station for a shuttle bus service.
Leeds and Harrogate are already served directly from the terminal doors by bus, but this would slash travel times and could reduce congestion on the nearby routes connecting the airport and Leeds City Center. A consultation on this plan will take place in early 2019.
The airport is sticking to its promise of a 'great service' with the introduction of new departure lounges, aimed to give a more premium experience to passengers. Not too long ago, the airport also revealed plans for a new business area to be built in the terminal as well.
From the ideas laid out for the future and some plans the airport has made already, it is easy to see that Leeds Bradford Airport is positive about expanding to meet air travel demand and provide a high-quality experience to passengers. They are also looking at further targeting the business travellers market, and to help make Leeds an economic hub.
But 2030's still a long way off, and the airport is clear that it is ready to expand and welcome more tourists to the Leeds City region, as well as the rest of Yorkshire.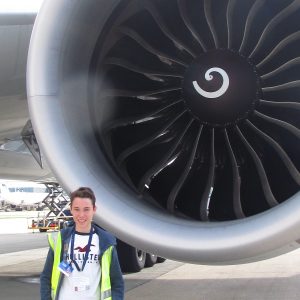 Connor has been in love with flying since the first time he boarded a plane when he was 5 years old. He loves all things aviation, and he hopes to make that his full time career in the future.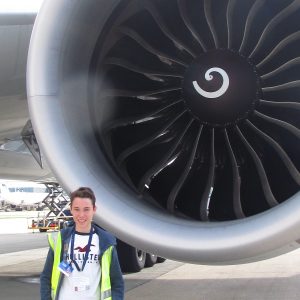 Latest posts by Connor Sadler (see all)