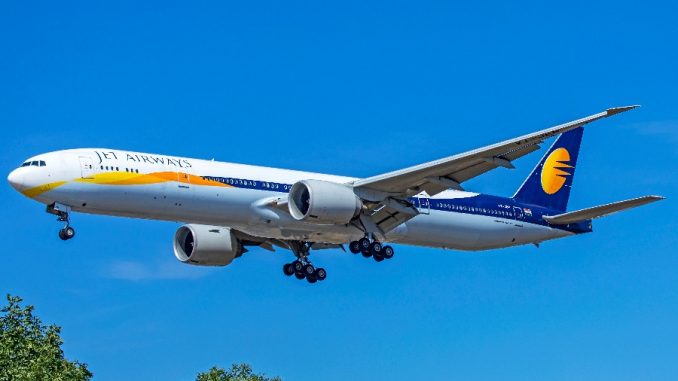 Asia has been seeing a retreat in its markets this year and several Asian economies are seeing their currencies continuing to slide in value. The Indian rupee has been among the worst hit in the region with a decline of more than 12 percent versus the dollar this year.
As a result, the Indian government has announced taxes on 19 different imports valued at around $12 billion USD. One of the items is jet fuel. India already pays the world's highest jet fuel prices due to a government pursuing a strategy of heavily taxing the product, even when Indian airlines in their huge market are struggling to make any money.
Shares of major Indian airlines like Jet Airways, IndiGo and SpiceJet fell yesterday after the announcement of the 5 percent import tax on jet fuel. These airlines, among others in India, are currently facing a period of extreme competition through fare wars that is depressing revenue across the board make it difficult for anyone to make a profit.
Prices have been driven so low that some airlines have to sell tickets below cost just to fill planes. This new tax can also result in trouble for low cost airline IndiGo which imports much of its fuel.
A Flawed Argument
Some have been quick to note that the response to the increased fuel tax was overly dramatic, stating that a mere 2 percent of jet fuel used in India is imported and therefore, the impact of the tax will be minor. India is a huge crude oil importer and has a robust refining operation and as a result, most jet fuel is produced domestically and therefore not subject to the tax.
However, this argument is fundamentally flawed due to the nature of fuel pricing in the Indian market. Pricing in the Indian markets isn't determined by actual costs incurred by refiners purchasing crude, refining it and marketing it.
Instead, a somewhat complex pricing process is used called trade parity pricing. This is used to determine the price for products in a domestic market based on prices in international markets. In addition to actual costs, costs that would have been incurred if the goods were imported are added in, such as additional freight costs and customs duties.
Using this kind of pricing isn't really logical since India has a surplus of refining capacity. However, like most protectionist policies, it generally doesn't make sense. In the past, it may have been helpful in protecting state-owned refineries, but it isn't of much use now. Instead, it just brings allegations of cartelization of the refined petroleum market in the country due to extremely similar pricing across large refiners.
Probable Increase in Fuel Costs
The underlying concern is that the price of domestically produced jet fuel will be priced at the import price which as of yesterday increased by 5 percent due to additional government levied taxation.
This increased taxation is likely to continue to challenge the already struggling Indian aviation industry with no end in sight.

Hemal took his first flight at four years old and has been an avgeek since then. When he isn't working as an analyst he's frequently found outside watching planes fly overhead or flying in them. His favorite plane is the 747-8i which Lufthansa thankfully flies to EWR allowing for some great spotting. He firmly believes that the best way to fly between JFK and BOS is via DFW and is always willing to go for that extra elite qualifying mile.

Latest posts by Hemal Gosai (see all)