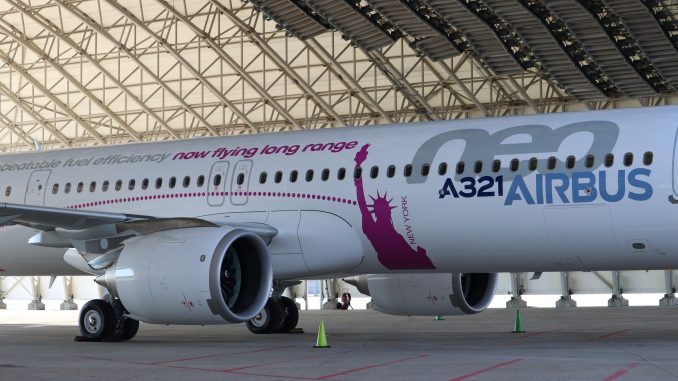 Airbus's evolution of the A320neo family, the A321LR, gained approval both from European aviation agency EASA and the Federal Aviation Administration (FAA).
The joint approval grants the aircraft to operate with up to three underfloor Additional Centre Tanks (ACTs), including for an ETOPS operation up to 180 minutes.
This latest milestone is one of the various A321neo capability options which when combined, allow the A321LR version to fly up to 4,000nm with 206 passengers with extra fuel stored in three ACTs. The ETOPS certification of 180 minutes single-engine diversion time, will allow the variant to operate any transatlantic route.
This A321LR's certification includes, on one hand, the approval of the "major change" to install up to three optional ACTs in the A321neo — with their associated new fuel management systems and lower-fuselage structural reinforcements; and the approval of the A321neo's "Airbus Cabin Flex" (ACF) option which incorporates a modified fuselage structure with new door arrangements together with a higher Maximum Take-Off Weight (MTOW) capability of up to 97 metric tonnes.
It should be noted that only A321neos which have the new ACF structure can offer the 97t MTOW and the ability to install three ACTs. Previously, the A321 Family could accommodate up to two ACTs.
While the ACF configuration will become standard for all new delivered A321neos from around 2020, the 97t MTOW capability and the ability to carry up to three ACTs will remain optional. For the ACTs, customers would specify prior to aircraft manufacture whether the aircraft is to be equipped with an expanded fuel management system as well as the necessary structural reinforcements to secure the underfloor ACTs.
The approval of the evolution is a new step towards a single-aisle and long range supremacy in the market, as Boeing's projected New Market Aircraft (NMA) isn't expected to enter service until 2025.
As the industry is rapidly tending to normalize the single-aisle, extended-capacity, long-range service offering, and the technology is allowing smaller, more cost-efficient aircraft to operate routes that were almost exclusively reserved to widebodies, the question remains around the future of twin-aisle fleets: will they survive on ultra long-haul routes, or will they abdicate their reign to smaller jets and bigger frequencies? Will airports be capable to support a strategy change that would increase congestion?  For now, it is hypothetical. But the clock is ticking.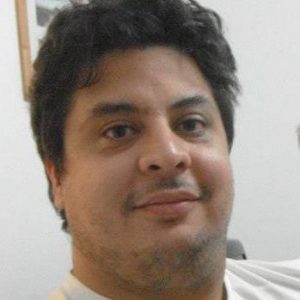 Since a little kid, Pablo set his passions in order: aviation, soccer, and everything else. He has traveled to various destinations throughout South America, Asia, and Europe.

Technology and systems expert, occasional spotter, not-so-dynamic midfielder, blogger, husband, father of three cats; he believes that Latin America's aviation industry past, present, and future offer a lot of stories to be told.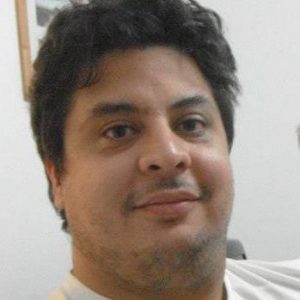 Latest posts by Pablo Diaz (see all)