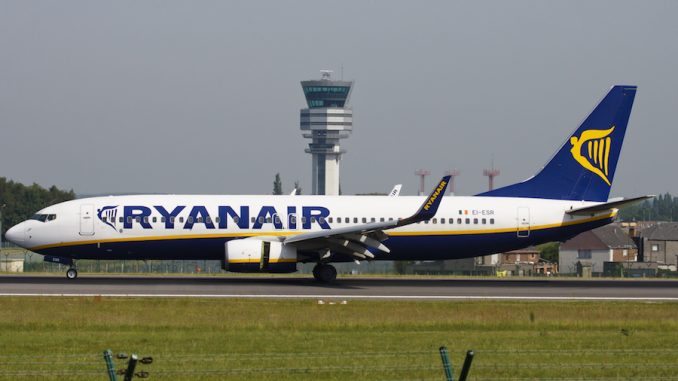 Ryanair is struggling pursuit of profit and the low-cost carrier giant has warned that the full-year profit will be lower than expected. The expected profit was €1.25 billion to €1.35 billion, to a new range of €1.11 billion to €1.2 billion. Ryanair shares have slumped almost 14 percent since the warning was issued.
Starting on Nov. 5, Ryanair will close its base in Edinhoven, Netherlands, and Bremen, Germany. The five aircraft at the Niederrhein base in Germany will be cut to three aircraft.
Like other European Union airlines, Ryanair has decided to trim the winter 2018 schedule by one percent in response to the lower fares and higher EU261 costs In the E.U., passengers are entitled to get compensation if a flight is canceled within 14 days of departure, over three-hour delayed or deemed to be airline's mistake including industrial action and re-accommodation cost. Also, the surging of oil price was a huge impact. The carrier had not hedged against the fuel prices.
Michael O Leary, Ryanair's CEO said: "While we successfully managed five strikes by 25 percent of our pilots this summer, two recent coordinated strikes by cabin crew and pilot across five European countries (Germany, Netherlands, Belgium, Spain and Portugal) has affected passenger numbers, close in booking and yields, forward air fares into third quarter."
"The customer confidence forward bookings and fares in the third quarter have been affected, most notably over the Oct. school mid-terms and Christmas, in those five countries where unnecessary strikes have been repeated."
Ryanair's passengers have suffered a lot of disruption this summer. On Aug. 9, 396 flights were forced to cancel, with nearly 50,000 passengers having been affected. 190 flights were canceled on Sept. 28 and 30,000 passengers were affected. Overall, 400 flights were canceled in September.
Despite the large-scale strikes this summer, the passenger numbers in September rose by six percent to 12.6 million with an overall 97 percent load factor. The airline flew 11.8 million passengers during the same period last year.

Will has been a travel agent in Hong Kong for almost three decades, as time goes by he hasn't lost his passion for his job, He still has plenty of enthusiasm for the airline industry and airport operations.