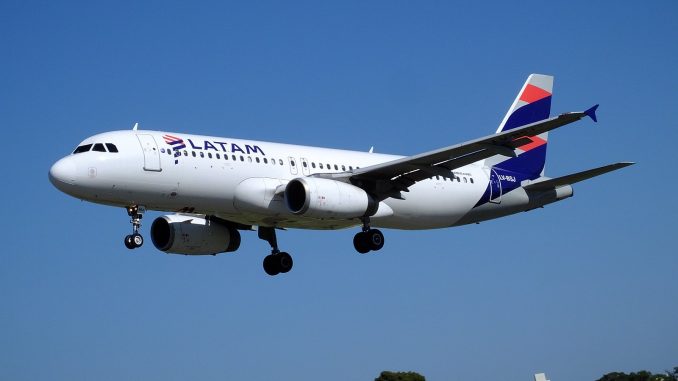 LATAM Airlines, the market leader in South America with bases in Chile, Brazil, Peru, Argentina and Colombia, announced it will be changing its fare structure on some international flights, following recent changes implemented in domestic flights throughout the group's operations. The new de-bundled fare structure will place LATAM in a comfortable position to face increasing low-cost competition in the region.
In an email sent out yesterday morning, the airline announced that it will break its fares into four groups: Promo, Light, Plus and Top. Promo fares, which are deeply discounted and not always released, will not accumulate miles and along with Light, will not include hold luggage and will not allow changes or refunds. At the other side of the spectrum, Plus and Top fares will allow flyers to travel "all-inclusive", allowing changes and refunds in the tickets, with Top being the most the most flexible, presumably allowing cancellations and last minute changes.
LATAM has been reserved with the information disclosed, as it mentions that benefits in the Promo and light fares will vary amongst different destinations, without further specifications. However, it is likely that major changes will be seen in regional routes, where the airline prepares to face the fierce of increasing low-cost competition.
Preparing for Increased Low-Cost Competition
For LATAM, this comes as a measure to remain competitive in an environment characterized by the fast-paced development of a low-cost industry throughout the region. From former LAN's home in Santiago, Chile, low-cost SKY Airline already flies daily to other capitals around the region including Buenos Aires, Argentina; Lima, Peru and Sao Paulo, Brazil, territories all in which LATAM holds strong operations.
After a successful transition into a low fare business model, SKY is ready to broaden its horizons as it prepares to launch its first international base in Lima. For SKY, this is an opportunity to reach destinations in the north of the region, including Colombia, Panama and much of the Caribbean. Aided by the capabilities of the A320neo, the airline could potentially cover several destinations in the Southern United States through its Lima hub. For LATAM, this once again is a sign of threat that can open a new gateway for travel to and from the region.
At the same time, following a booming first year of operations, Indigo Partners' JetSmart already flies twice daily between Santiago and Lima and will soon connect the Chilean cities of Santiago and La Serena with the cities of Mendoza, Cordoba and Buenos Aires in Argentina. In addition, the airline is getting ready to begin domestic flights with its newly launched Argentinean subsidiary as of next year.
Meanwhile, also across the Andes, Norwegian is days close to begin domestic operations in Argentina. The airline will begin flying from the centrally located Aeropause in Buenos Aires to Cordoba and Mendoza (MDZ) on Oct. 16, with flights to Iguazu, Neuquén and Salta beginning by next January.
Norwegian, however, is already gearing up for important plans in the region. CEO Bjorn Kjos announced that the airline is looking to base some of its newly ordered A321LRs in Argentina to serve international destinations. Airbus' new long-range single-aisle offering has a maximum range of 4,000 nautical miles, which is enough distance to cover flights from Cordoba to Miami and Buenos Aires to Punta Cana.
The new fuel-efficient single-aisle, can be a huge game changer for the region, offering airlines the possibility to exploit new markets, that with an efficient cost structure, will enable affordable opportunities for travel.
Bottom Line
Although LATAMs latest move is no short of criticisms, it comes at the right time. Having previously started charging for food and drinks on domestic flights and leading towards a tendency of efficiency maximization, where the group aims to increase ancillary revenues in their short-haul operations; the airline seems to be taking the right steps to face prominent changes in the dynamics of the market across the region.
After all, a dynamic market will create new opportunities for travel. For some, it involves gaining access to the airplane and flying for the first time while for others, it allows the opportunity for more frequent travel. In any case, it fosters opportunities for interaction and exchange across the region and the world.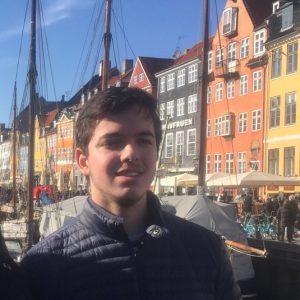 As a geography nerd, Jose has always been fascinated by the complexities of the airline industry and its ability to bring the world closer together. Born and raised in Peru, now studying in the UK. he has travelled around America, Europe and South East Asia. His favorite aircraft is the Boeing 767-300, which he has flown many times during his childhood; although now the A350 is slowly growing up on him.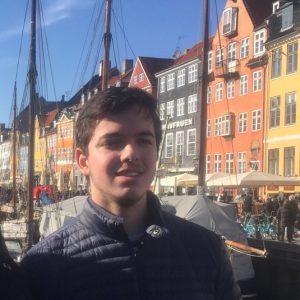 Latest posts by Jose Antonio Payet (see all)