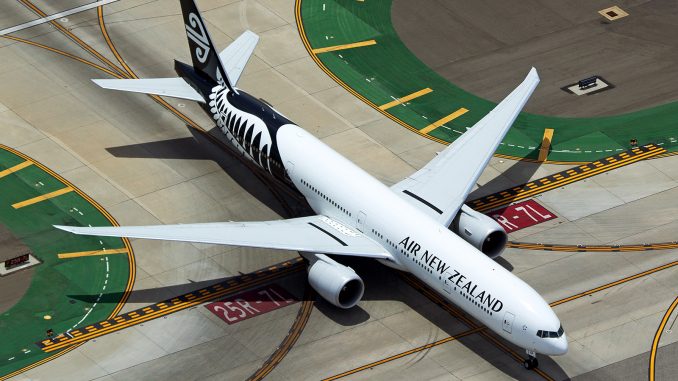 At the L.E.A.P. conference in Los Angeles on Wednesday, Air New Zealand unveiled its first foray into the world of game design with its "multiplayer spatial computing gaming experience." Although the name is a mouthful, the premise behind the gaming system is to use advanced virtual reality technology to promote tourism to New Zealand.
The technology was created for Magic Leap One virtual reality headsets that are purported to enable wearers to view digital objects overlaid in the real world with an incredible amount of detail and realism. Although it's in its initial concept, the experience is an interactive way for the airline to encourage potential visitors to the South Pacific island nation to make the trip, especially with its inaugural flight from Chicago to Auckland coming up next month.
The game, called "Air New Zealand Facto or Fantasy Game of New Zealand," is set in a magical version of New Zealand. Upon entering the game, players are introduced to the country via a 3D physical map, which allows them to select different sites to visit. In-game experiences are both fictional, evoking the idea of a magical New Zealand, and non-fictional, including meeting a Hobbit – from 'The Lord of the Rings' book and movie series, bungy jumping off of a helicopter and getting splashed by a whale. Answering quiz questions will also get players golden eggs.
Working on the game for 18-months, the system has the potential to revolutionize marketing for airlines by being able to entice potential visitors by giving them a glimpse at what certain destinations are like in great detail without leaving your home. With new technology that allows for greater detail, you're instantly transported to a different world, one that doesn't require a passport but will make you apply for one if you haven't already.
"By getting in early and being both a developer and creator we have been able to test and learn, creating an incredible platform from which to explore the potential of this technology as part of our Future Aircraft Cabin Experience programme including concepts such as being able to reframe customers' perceptions of the physical cabin environment," said Jodi Williams, General Manager of Global Brand and Content Marketing, Air New Zealand. "This first concept stemmed from the idea of getting together to play a board game when travelling with family and friends. From this creative inspiration, we developed a multiplayer game where up to four players are immersed in a mixed reality world that brings New Zealand to life to both inspire and educate travellers."
This also isn't Air New Zealand's first endeavor with virtual reality, which it views to be an integral part of its marketing strategy. The airline, in the past, has experimented with augmented reality displays and even artificial intelligence. In the new era of advanced technology and interconnectedness, Air New Zealand appears to be ahead of the game.
A video of the making of the game can be found here.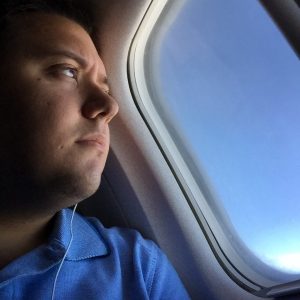 Tom has been flying for as long as he can remember. His first flight memory was on a Song Airlines 757 flying from LaGuardia to Orlando. Back then, he was afraid to fly because he thought you needed to jump off the plane in order to get off. Some years later, Tom is now a seasoned traveler, often flying to places just for the fun of it. Most of the time, he'll never leave the airport on his trips. If he's not at home or at work as a Line Service Technician at Long Island MacArthur Airport, he's off flying somewhere, but only for the day.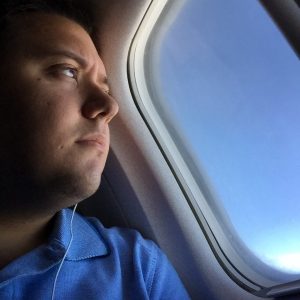 Latest posts by Thomas Pallini (see all)