In the controversial 1990s, Argentina's economy experienced a boom, a boom that can be only compared with its catastrophic awakening in the 2000s. We can say the same thing about Southern Winds, an Argentinian carrier that lasted nine years and whose incredible growth was just a buildup for its demise.
Founded in 1996 with financial assistance from Canada and a contract signed with Aerolíneas Argentinas for it to feed AR hubs, Southern Winds started domestic operations with nine Bombardier CRJ-200s and eight de Havilland Canada DHC-8s. The forced exchange rate between Argentinian Peso and US Dollar was 1:1, so the investors were ecstatic about the returns, and that excitement lasted until Dec. 2001 when Argentina's economy collapsed and the unsustainable currency parity set the country on the verge of chaos.
Canadian investors cashed in their chips, so there were no more CRJs or DHC-8s to fly. The carrier replaced those with aircraft from other companies which couldn't sustain themselves after the economic meltdown and went bust. So, Southern Winds took aged and beaten Boeing 737-200s and 767s, as well as dry-leased two 747-200. The airline managed to stay afloat with a little help of its friends, receiving a governmental subsidy that took care of the fuel bill every single month, through a ghost state-owned company: Líneas Aéreas Federales.
Under that agreement, it continued to fly charter flights to Brazil, Perú and Uruguay with its 767s and used the 747s for its longest flights to Miami and Madrid. It also set its cargo division, SW Cargo. It all looked promising for the carrier on the economic bounce-back of 2004. However, in Sept. 2004, four suitcases in Madrid would be the beginning of the end for Southern Winds.
After September 11, the regulations about unaccompanied luggage were stricter than ever in Argentina, as a consequence of the tightening of security measures worldwide. Four suitcases were unloaded from the cargo bay and stranded in the belts for someone to pick them up. A while later, the Spanish police took care of them and had two surprises. First, the luggage was labeled "Argentinian Embassy in Spain." and second, they found 130 pounds of 100 percent pure cocaine in them.
Although the Spanish law enforcement began the process that very same day, the news came to shock the people in early 2005. Several agents and high-rank Customs and Air Force officers were indicted for their links to the operation. It was later revealed that there was a strong possibility for this delivery to be a common event on the Buenos Aires-Madrid route.
In constant and relentless heat from the press and public, the Argentinian government canceled the "Corporate Cooperation Agreement" that had covered the carrier's expenses and a few months after on Dec. 5, 2005, Southern Winds flew its last service.
Once a major player in the Argentinian commercial aviation market, Southern Winds fell apart in a spectacular way. To this day, some abandoned aircraft are still around some improvised graveyards in Argentina's airports, telling the story of a huge carrier that went down for just four suitcases.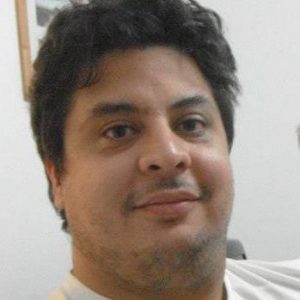 Since a little kid, Pablo set his passions in order: aviation, soccer, and everything else. He has traveled to various destinations throughout South America, Asia, and Europe.

Technology and systems expert, occasional spotter, not-so-dynamic midfielder, blogger, husband, father of three cats; he believes that Latin America's aviation industry past, present, and future offer a lot of stories to be told.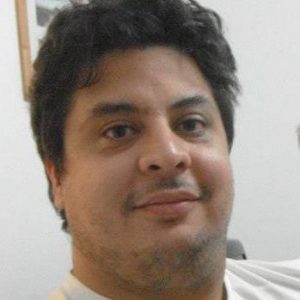 Latest posts by Pablo Diaz (see all)