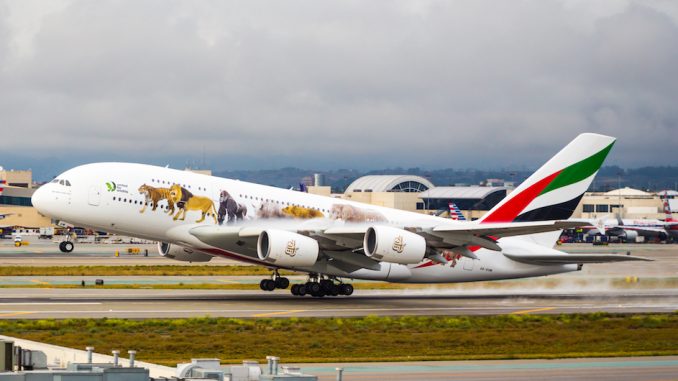 Friday marked an important milestone for Emirates Airline as it celebrated its 10 years of flying between Dubai and Los Angeles. Launching the route on Oct. 26, 2008, Los Angeles was Emirates' third route to the United States behind New York and Houston, with three weekly flights serving the city initially using a Boeing 777-200LR. Now, the airline serves the Californian city with daily service on its flagship Airbus A380 aircraft.
In the 10 years its been providing service to Los Angeles, Emirates estimates that it has carried 2.5 million people between LAX and Dubai International Airport, an average of 250,000 per year. Although started with three-times-weekly service, the route's potential was quickly realized and was upgraded to daily service in 2009.
In 2013, the route was chosen to be upgraded to the double-decker Airbus A380, adding 38 percent more capacity on the route, five years after Emirates took delivery of its first of the type. The quad engine aircraft has more premium seats than any other aircraft in its fleet, making it popular for LA's upper-class residents, especially with its 14 first class suites in a cabin that boasts an onboard shower, dine-on-demand service and an onboard lounge and bartender.
"We're delighted to be celebrating 10 years of flying into Los Angeles," said Emirates' Senior Vice President for North America. "The city is a major market for Emirates and we take great pride in the important role we play in providing global connectivity to both business and leisure passengers in Los Angeles. We remain committed to the city and look forward to working closely with our industry partners to provide the best possible services for our customers."
The airline estimates that visitors spend over $2,000 while in Los Angles, which means Emirates would've added an estimated $5 billion to the local economy over 10 years. In addition to Dubai, the airline has found that popular destinations from Los Angeles include West Asia, the Middle East and Africa.
Los Angles International is also home to one of three dedicated Emirates lounges in the United States along with New York and Boston. The airline recently renovated its lounge at New York's JFK Airport, which AirlineGeeks was invited to tour just after it opened over the summer.
Breaking Down the Service
According to the airline, approximately 90,000 Emirates Skywards Members reside in Los Angeles, with 8.2 billion miles acquired between them and only 2.7 billion miles redeemed. In the course of 10 years, more than 20,000 upgrades have been redeemed using Skywards Miles on flights to and from the city.
Emirates Sky Cargo has been operating flights to Los Angeles for only 5 years since 2013 but has flown around 185,000 tons of cargo to the City of Angels in that time. The cargo is mostly comprised of fruits and vegetables, making up a third of the freight carrier's total cargo from Los Angeles. However, the market for exports from Los Angeles is only growing and can be anything from pharmaceuticals to automotive parts. Additionally, top imports include high-end cars and fashion items.
Perfect Timing
Emirates is also the Official Airline sponsor of the Los Angeles Dodgers and has been since 2016. The team is currently battling the Boston Red Sox in the MLB World Series. Although the series is currently 3-1 in Boston's favor, the Dodgers' only win was on Friday, Oct. 26, 2018, exactly 10 years to the date that Emirates starting flying to Los Angeles.
Emirates supports numerous sponsorships in destinations that it serves in the United States. One of its more well-known sponsorships is the annual U.S. Open games in Flushing, N.Y. At the main venue for the games, Arthur Ashe Stadium, Emirates has the largest luxury suite in the entire stadium, which AirlineGeeks had a look at when it interviewed Emirates' Divisional Vice President, Commercial Operations – West Hubert Frach.
Whether it be for passenger service or cargo, in the air or on the ground, Emirates has demonstrated a strong commitment to Los Angeles and has been connecting it to the world for 10 years.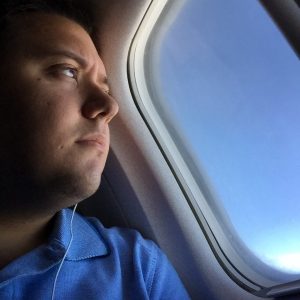 Tom has been flying for as long as he can remember. His first flight memory was on a Song Airlines 757 flying from LaGuardia to Orlando. Back then, he was afraid to fly because he thought you needed to jump off the plane in order to get off. Some years later, Tom is now a seasoned traveler, often flying to places just for the fun of it. Most of the time, he'll never leave the airport on his trips. If he's not at home or at work as a Line Service Technician at Long Island MacArthur Airport, he's off flying somewhere, but only for the day.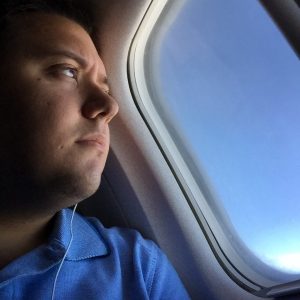 Latest posts by Thomas Pallini (see all)