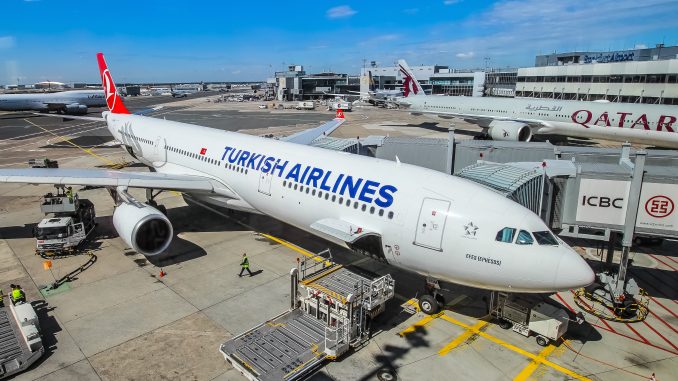 Turkish Airlines reported this week that in the first nine months of 2018 they have achieved a net profit of $755 million, a 300 percent increase versus the same period of 2017. The airline has made significant gains in most of the metrics used to measure airline performance. Revenue rose by 20 percent to hit $9.9 billion resulting in a $1.15 billion operating profit for the January to September period. Load factor, though not a measure of profitability, increased by three percentage points to reach 82 percent, with the total number of passengers carried reaching almost 58 million.
In announcing the results Turkish's chairman, İlker Ayci, said: "Today, with our significant investments, impressive growth figures and numerous successes we achieved, we continue to strengthen our prestigious position in the global aviation industry."
The airline is a public-state partnership with a little over 50 percent of the company's shares trading on the stock market. The remaining shares are held by the government's Turkish Wealth Fund, which recently saw its management board sacked by President Erdoğan. The President then announced himself as the new chairman and his son-in-law installed as his deputy. As well as Turkish Airlines, the Financial Times reports that the fund, which has assets in excess of $200 billion, also incorporates other state institutions such as Turk Telekom and banking institutions
Turkish Airlines has significant global reach with a network of over 250 international destinations in 122 countries, with 55 percent of its customers travelling on those routes. Domestically Turkish serves 49 airports and forecasts that they will carry 33 million customers on domestic services this year.  The airline recently began operations from the brand-new Istanbul airport which will provide an opportunity for continued growth. Initially, only five flights have operated daily from Istanbul New Airport (IGA) with the majority of operations transferring over on Dec. 31, 2018.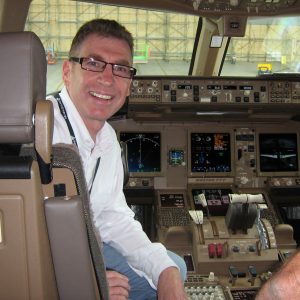 John has always had a passion for aviation and through a career with Air New Zealand has gained a strong understanding of aviation operations and the strategic nature of the industry. During his career with the airline, John held multiple leadership roles and was involved in projects such as the introduction of both the 777-200 and -300 type aircraft and the development of the IFE for the 777-300. He was also part of a small team who created and published the internal communications magazines for Air New Zealand's pilots, cabin crew and ground staff balancing a mix of corporate and social content.

John is educated to postgraduate level achieving a masters degree with Distinction in Airline and Airport Management. John is currently the course director of an undergraduate commercial pilot training programme at a leading London university. In addition he is contracted as an external instructor for IATA (International Air Transport Association) and a member of the Heathrow Community Fund's 'Communities for Tomorrow' panel.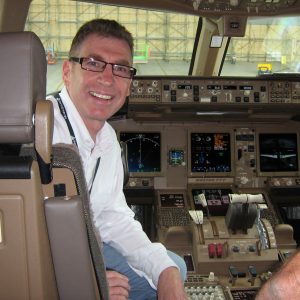 Latest posts by John Flett (see all)