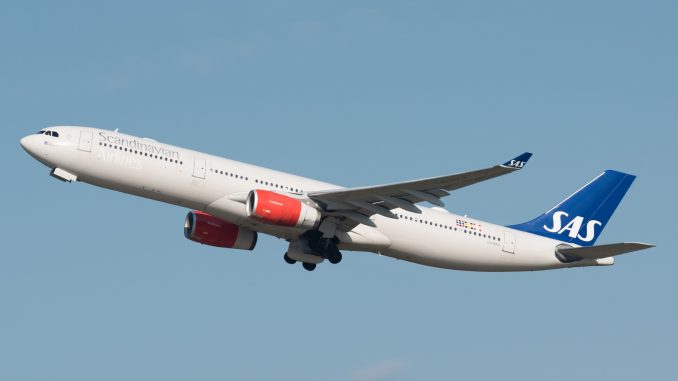 Airlines are often criticized for overall food quality and services. Last month, a vegan passenger took a Thomas Cook flight from Manchester, United Kingdom to New York in which she paid for a vegetarian meal for herself, but the airline messed it up and had to serve her crisps and nuts on a transatlantic flight.
Notwithstanding, some airlines have enhanced their own services. According to SAS, starting on Nov. 9, New Nordic by SAS has developed a new vegan menu for a two-week trial.
The airline's Executive Vice President Commercial Karl Sandlund mentioned in a press release, "SAS always strive to pioneer the next generation of traveling. Our vision is to continuously develop and explore new ways to make life easier for our travelers, by offering innovative and desired services and this is one of them."
Passengers are given the option of "Thyme roasted Hallestad mushrooms with a lentil and beet flavored wheat salad tossed with black beans from Oland and tarragon, sliced golden beetroot and hummus made of yellow Vretart pea from Bjaolsa, served with parsley vinaigrette and vinegar roasted buckwheat," according to the airline.
New Nordic was launched in 2017. The menus are prepared with a focus on seasonal and locally sourced high-quality ingredients from small Scandinavian producers.
SAS is not the only carrier to provide these foods for passengers. Air New Zealand has also announced the so-called "Impossible Burger" earlier.
Kiwi has collaborated with Silicon Valley food, the burger is a plant-based burger patty that cooks, smells and tastes like beef but contains no animal products whatsoever.
The vegan menu was part of the Business Premier menu on flights from Auckland to Los Angeles since July and the airline has announced the burger will be served on flight NZ7 from San Francisco to Auckland through the end of June 2019.
Air New Zealand's inflight Customer Experience Manager Niki Chave said, "The Impossible Burger has been a real favorite. Given we are heading into a seasonal menu change in Business Premier we couldn't resist sharing the experience with customers traveling on another of our North American routes. The dish will include three Impossible Burger sliders accompanied by tomato jalapeno chutney sundried tomato mayo with buttermilk slaw and vegetable crisps on the side."
Also, Hawaiian Airlines has introduced vegan and gluten-free menus on international routes in early October in which passengers need to reserve 48 hours before departure.

Will has been a travel agent in Hong Kong for almost three decades, as time goes by he hasn't lost his passion for his job, He still has plenty of enthusiasm for the airline industry and airport operations.