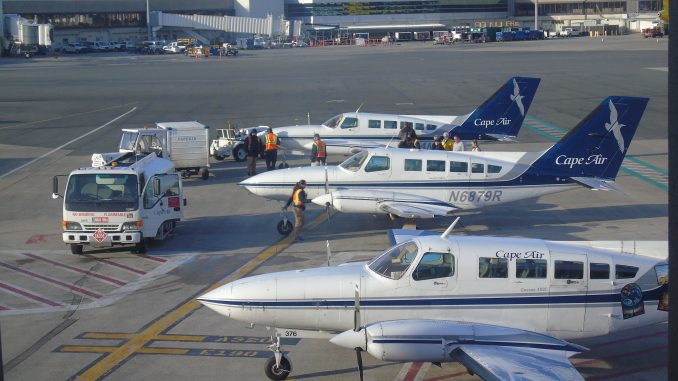 Qatar Airways has entered into an interline partnership with Massachusetts-based Cape Air, following alongside its American codeshare partner JetBlue Airways. Known for its regional service throughout the Northeastern United States, Cape Air operates a fleet of turboprop Cessna 402C aircraft to destinations such as Martha's Vineyard, Mass.; Lebanon, N.H. and Bar Harbor, Maine, destinations unable to support a nonstop flight from Doha.
Currently, Qatar Airways and Cape Air overlap at two airports in the Northeast, Boston's Logan International Airport and New York's JFK International Airport. Boston is a Cape Air hub, with the airline serving 11 destinations across 5 states, while New York only features one daily flight on the airline serving both Nantucket and Hyannis.
"We are excited to welcome Cape Air to our list of interline partners as it provides enhanced connectivity and increased convenience to our passengers traveling throughout the Americas during their journey with us," said Eric Odone, Senior Vice President – Americas, Qatar Airways. "We are proud to be one of the leading global connectors – this strategic partnership further allows Qatar Airways to expand its regional footprint and offers Cape Air passengers an easier way to travel to new leisure and business locales within our network of over 150 exciting destinations."
"The core of the commitments we make to our customers is being able to connect their communities," said Cape Air President, Linda Markham in a press release. "This new partnership with Qatar is an example of how as airlines we can work together to open up countless economic and leisure opportunities, and also bring communities a little bit closer. We are thrilled to be able to expand our connectivity, and align with a partner that shares that priority."
With a greater availability of flights to more destinations, Boston will be the primary airport where passengers will take advantage of the agreement. Having only one daily flight and further away from the Massachusetts islands, New York will be a secondary choice for connecting passengers. Qatar's flight to Boston arrives at 2:10 p.m. and doesn't return back to Doha until 10:15 p.m., allowing for optimal connections from all Cape Air destinations. Qatar serves Boston with its Airbus A350-900XWB aircraft, which AirlineGeeks had the opportunity of flying in business class.
However, while Cape Air's flight from New York to Nantucket and Hyannis is ideally timed for connections from Qatar's morning arrival in New York, its flight to New York is not timed for connections and would force passengers to wait for the evening departure to Doha. If they're willing to do so, however, those passengers will get to enjoy Qatar's new Airbus A350-1000 XWB, which the airline uses in the U.S. exclusively to New York, equipped with Qsuites in business class.
The agreement was a natural progression for Qatar, who is moving away from its allegiance to the oneworld alliance and focusing more on individual codeshare and interline agreements, as JetBlue has had an agreement with Cape Air since 2007, expanding it in 2016. Now, the triumvirate can serve a plethora of domestic and international destinations through New York or Boston on a single itinerary.
While it may be hard transitioning from Cape Air's Cessna 402C, which AirlineGeeks flew on in March, to Qatar Airways' ultra-modern Airbus A350 XWB aircraft, Cape Air will soon be renovating its fleet and shifting to the larger Tecnam P2012 Traveler, expected to be delivered to the airline in early 2019.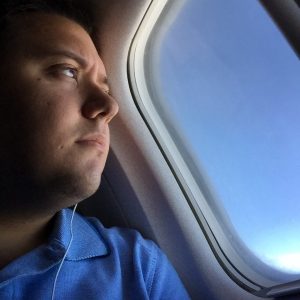 Tom has been flying for as long as he can remember. His first flight memory was on a Song Airlines 757 flying from LaGuardia to Orlando. Back then, he was afraid to fly because he thought you needed to jump off the plane in order to get off. Some years later, Tom is now a seasoned traveler, often flying to places just for the fun of it. Most of the time, he'll never leave the airport on his trips. If he's not at home or at work as a Line Service Technician at Long Island MacArthur Airport, he's off flying somewhere, but only for the day.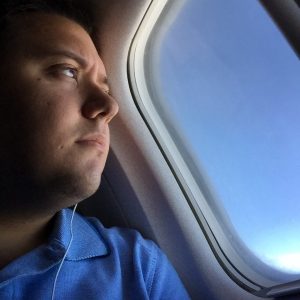 Latest posts by Thomas Pallini (see all)