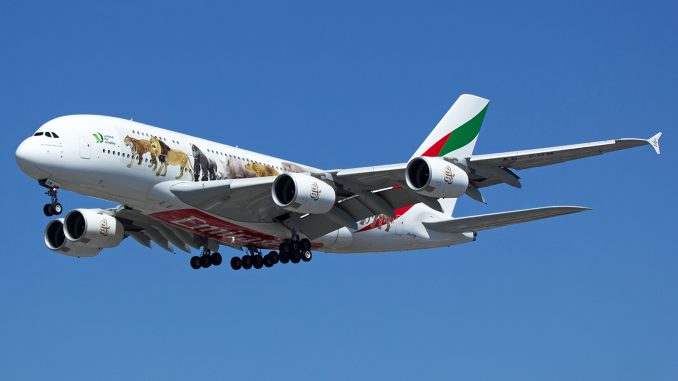 Dubai-based Emirates announced that its half-year profits suffered an 86 percent drop on Thursday.
The news comes after the carrier, one of the largest in the Middle East, was hit by sudden hikes in oil prices.
With fuel costs making up a third of the airline's expenses and rising by 42 percent, the carrier saw a recorded profit of $62 million from January to September. In comparison, the carrier made $452 million during the same six month period last year.
While fuel costs were the main reason the carrier saw a decrease in profits, issues with currency devaluations in countries like India, Brazil, and Iran also caused a decline in profits.
"The high fuel cost as well as currency devaluations in markets like India, Brazil, Angola, and Iran, wiped approximately 4.6 billion dirhams ($1.25 billion) from our profits," said Sheikh Ahmed bin Saeed Al-Maktoum, chief executive of Emirates Group.
"We are proactively managing the myriad challenges faced by the airline and travel industry, including the relentless downward pressure on yields and uncertain economic and political realities in our region and in other parts of the world," added Al-Maktoum.
While profits may have been down, the carrier did see a three percent rise in passengers carried, at 30.1 million passengers, and a 10 percent increase in revenue, at $13.3 billion.
Other airlines within the region have also experienced a decrease in profits due to the rising fuel costs, such as FlyDubai. Air Arabia also reported a 20 percent drop in third-quarter profits due to fuel costs and currency issues.
An "AvGeek" for most of his life, Akhil has always been drawn to aviation. If there is an opportunity to read about an airline, fly on a new airplane, or talk to anyone about aviation, he is on it. Akhil has been on over 20 different kinds of aircraft, his favorite being the MD-80. Additionally, he has visited 5 continents and plans to knock out the remaining two (Africa and Antarctica) soon. Based in Dallas, Akhil graduated from Texas A&M University with a degree in Management Information Systems and currently works in consulting. His dream is to become an airline executive.
Latest posts by Akhil Dewan (see all)