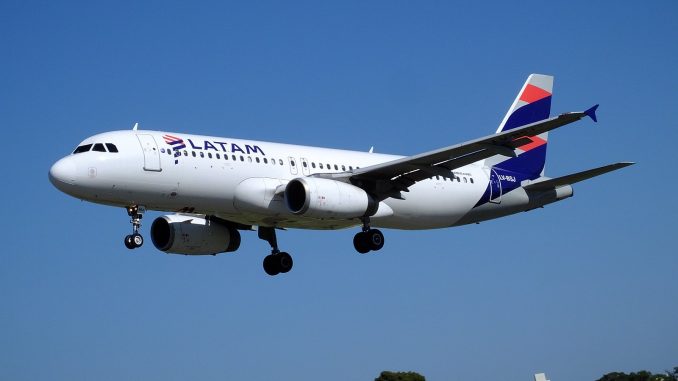 South America's largest carrier LATAM Airlines announced two new routes from its hub in Lima, operated by its Peruvian subsidiary LATAM Peru. The new additions reinforce the hub's position as an important connecting point between countries in the southern hemisphere with North America and the Caribbean.
Scheduled to commence on July 2, the airline will begin flying between Lima and Calama, Chile, with three weekly frequencies. Operated by a single-class Airbus A320, flight LA2387 will depart Lima at 12:15 a.m. on Tuesdays, Thursdays and Sundays, and arrive at Calama at 3:45 a.m.  The return flight, LA2386, will then depart Calama at 4:35 a.m., arriving back at Lima at 6:05 a.m.
Over the past years, the airline has been adding flights between its Peruvian hub and secondary destinations across the southern fringe of the continent, such as Asuncion, Paraguay and Montevideo, Uruguay, as well as five provincial cities in Argentina including Cordoba, Mendoza, Rosario, Salta and Tucuman. These routes are viable due to the airline's strategic use of Lima's convenient geographical location to connect the region.
Additionally, travelers from those destinations will now have somewhere new to connect to in the Caribbean through the hub in the capital of Peru as the airline will also be launching a route from Lima to Montego Bay, Jamaica. Starting July 1, 2019, LATAM Airlines Peru will begin flying the route three times weekly. The outbound flight, LA2464, will depart Lima at 12:05 p.m. and arrive at the Jamaican resort destination at 4:57 p.m. The aircraft will have a turnaround time of slightly over an hour, departing Montego Bay at 6:05 p.m., arriving back at Lima at 10:50 p.m. Montego Bay service will also be operated using a single-class A320 seating 174 passengers.
Enrique Cueto, LATAM Airlines Group CEO, commended the new announcements reiterating LATAMs leading position in connecting the region, saying: "As part of our promise to offer greater connectivity in the region, we continue working to facilitate the exploration of all of what our region has to offer, flying to more destinations and offering more flight options than any other airline."
Montego Bay will become LATAMs third destination in Central America and the Caribbean island destination from Lima as the airline also flies to Havana and San Jose in Costa Rica.
Overcapacity at One of the Group's Key Hubs  
Overcapacity at Lima Airport is nothing new and is something which causes airlines headaches on a daily basis. The airport incurs delays due to passenger congestion in the terminal as well as insufficient parking positions and long take-off queues. LATAM has previously raised its concerns about the airport's overflow, emphasizing that failure to solve contingencies might lead them to stop adding new routes from there. However, Lima's geographical location continues to prove convenient for the airline, allowing them to serve leisure destinations in North America and the Caribbean using narrow-body aircraft and better schedule flights based on demand.
Fortunately, Lima Airport Partners (LAP), the airport's operator, is ready to begin its much awaited and long overdue expansion plan, consisting in the construction of a second runaway a new ATC tower and a revamped passenger terminal. The project is to be finished in 2023 and will after a long and painful wait, finally grant the airport infrastructure that does justice to its position as one of the leading hubs in the region.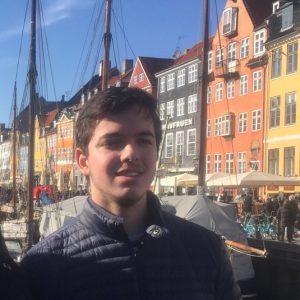 As a geography nerd, Jose has always been fascinated by the complexities of the airline industry and its ability to bring the world closer together. Born and raised in Peru, now studying in the UK. he has travelled around America, Europe and South East Asia. His favorite aircraft is the Boeing 767-300, which he has flown many times during his childhood; although now the A350 is slowly growing up on him.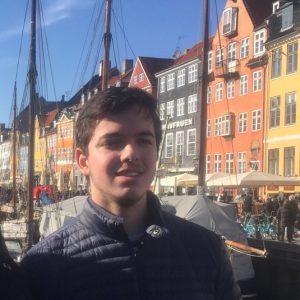 Latest posts by Jose Antonio Payet (see all)