Peru's largest and busiest airport, Jorge Chavez International Airport, has long been waiting for major expansion plans to be pushed forward. This includes the building of a second runway and a new terminal that would enable the airport to double its capacity. Expansion plans were supposed to be culminated by 2023, but it seems that this will no longer be the case.
This expansion will require an investment of $1.5 billion and would help re-position Peru as a true airline hub in the region. A new contract was signed between Lima Airport Partners (LAP), the airport operator, and the Ministry of Transport and Communications (MTC) that compromises national authorities to deliver 100 percent of the required land in optimal conditions and respect pre-established airport charges. This comes after failing to meet previous deadlines concerning the provision of the necessary conditions to begin expansions.
In the meantime, the airport is operating way over its determined capacity, as it receives more than 20 million passengers each year, which is five million more than what it is prepared to handle. Ositran, the national organization in charge of investment in infrastructure and public transportation use, has outlined that a series of passenger areas, including check-in desks, areas assigned for immigration, and gates do not meet the optimal standards set by the organization, compromising the safety of passengers.
In addition, operational delays concerning takeoff and landing turns, parking positions, and refueling provisions are not uncommon. The airport is the main point of entry to Peru and an important regional hub for both LATAM and Avianca, who use Lima to connect passengers from the Southern Fringe of the continent with Central America, the Caribbean, Mexico, and the U.S.
Several airlines have expressed their discontent arguing that these complications prevent them from operating efficiently and allowing them to expand in the country. Newly set Viva Peru, a subsidiary of Viva Air and owned by Irelandia Aviation blames overcrowding at Lima and the lack of assigned slots as a major barrier to growth.
A series of ground delays due to long takeoff and landing queues has caused them major headaches. The airline's CEO, Eduardo Fairen, said: "If we don't keep growing, it's because they don't allow us to" in an interview with Take-off Magazine Peru. This statement has a very valid point, but might be a bit over the top and perhaps fails to acknowledge the problems caused by their over-optimistic operational strategy, since operating up to eight domestic routes with a fleet of three A320s would always be prone to complications.
LATAM Peru has also raised concerns on the airport's overflow, outlining that despite the importance of Lima as a hub in their route network, the current airport's situation puts a risk to their hub and their willingness to add new routes from Lima.
While Lima struggles to begin expanding to meet current growing demand, other airports in the region such as Bogota, Sao Paulo, and Santiago have made ongoing efforts to upgrade their facilities to offer better infrastructure that can improve connectivity. The latter is about to inaugurate its new international terminal by 2022 which is expected to be one of the best in the region.
Failing to Meet Deadlines
The delays in beginning the expansion plans come from an ongoing dispute between the MTC and LAP. On one han,d authorities have had important delays on their end in delivering the area required for this expansion, which was supposed to be culminated by March this year. But problems relating to the sanitation of land is stopping LAP from taking possession of it.
As tedious as it is to deal with bureaucracy, the airport operator has been perceived as too passive over the past ten years. When asked about the potential overcrowding in the past, airport representatives assured this was a long-term project and that they just had to wait for the national authorities to do their bit, without investing in other elements that can help improve efficient airport operations and enhance the passenger experience.
However, time is running out fast and it seems almost impossible that the expansion plans will be completed before the established date of 2023. The airport operators have already realized this and have in turn been more aggressive in their negotiations, but there is not much that can be done now.
To help alleviate the situation, LAP has announced that the Ministry of Transport and Communications has signed a contract with the Peruvian armed forces to concede eight parking positions surrounding the concessional area to be occupied by commercial aircraft. The operator will also acquire more buses to transport passengers between remote stands and the terminal.
For now, all we can hope is that Peruvian authorities put connectivity as a priority and collaborate to put expansion plans forward. In the meantime LAP should make all the possible efforts to minimize disruptions, waiting times and operational complications to make operations as seamless as possible in this complicated context.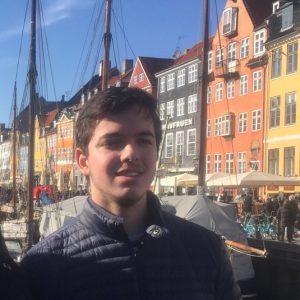 As a geography nerd, Jose has always been fascinated by the complexities of the airline industry and its ability to bring the world closer together. Born and raised in Peru, now studying in the UK. he has travelled around America, Europe and South East Asia. His favorite aircraft is the Boeing 767-300, which he has flown many times during his childhood; although now the A350 is slowly growing up on him.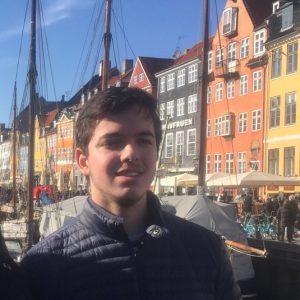 Latest posts by Jose Antonio Payet (see all)