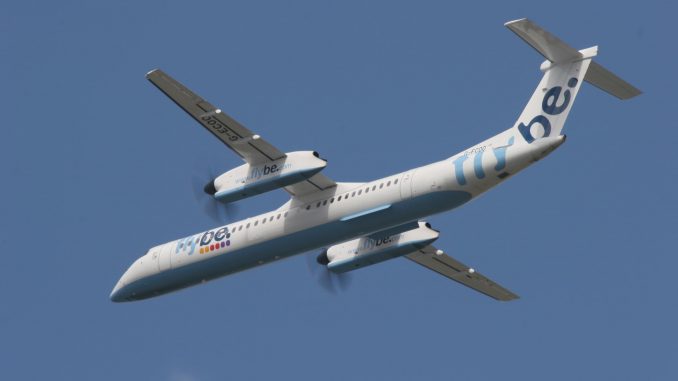 Following last week's news that U.K.-based Flybe is up for sale, Reuters this week reported that Virgin Atlantic is interested in the regional carrier, which has suffered from falling demand, a weaker pound and high fuel costs.
In a four-line statement, Virgin Atlantic, which is 49 percent owned by Delta, stated that: "Virgin Atlantic has a trading and codeshare relationship with Flybe and confirms that it is reviewing its options in respect of Flybe which range from enhanced commercial arrangements to a possible offer for Flybe. Virgin Atlantic emphasises that there can be no certainty that an offer will be made nor as to the terms of any offer."
Confirmation of Virgin Atlantic's interest in Flybe saw the regional carrier's share price rise by 53 percent on Friday. With slot constraints continuing to restrict Virgin Atlantic at London Heathrow Airport, Flybe has offered Virgin Atlantic the ability to offer added U.K. destinations for transiting customers on Virgin's international services. Virgin Atlantic uses these domestic connections to increase international traffic and compete against main rival British Airways on key trans-Atlantic and Asian routes.
In 2013, Virgin Atlantic operated its own domestic services with four wet-leased Aer Lingus A320 aircraft under the brand name Virgin Atlantic Little Red. Unfortunately, the subsidiary sustained substantial losses, rumored at £3 million per week, and operations ceased in September 2015. FlyBe acquired some of Little Red's Heathrow slots in 2017 as regulations require a certain percentage of slots at the U.K.'s main airport to be available for domestic services with reduced landing charges.
Virgin Atlantic's interest in and possible purchase of Flybe would result in further consolidation of the European aviation market. Earlier this year, Ireland's Ryanair took a majority stake in Austria's Laudamotion. In addition, Icelandair announced earlier this month its intention to merge with fellow Icelandic carrier, WOW Air.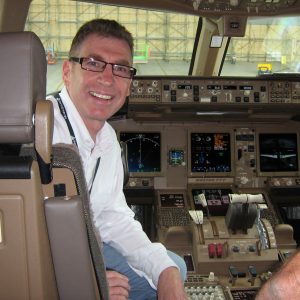 John has always had a passion for aviation and through a career with Air New Zealand has gained a strong understanding of aviation operations and the strategic nature of the industry. During his career with the airline, John held multiple leadership roles and was involved in projects such as the introduction of both the 777-200 and -300 type aircraft and the development of the IFE for the 777-300. He was also part of a small team who created and published the internal communications magazines for Air New Zealand's pilots, cabin crew and ground staff balancing a mix of corporate and social content.

John is educated to postgraduate level achieving a masters degree with Distinction in Airline and Airport Management. John is currently the course director of an undergraduate commercial pilot training programme at a leading London university. In addition he is contracted as an external instructor for IATA (International Air Transport Association) and a member of the Heathrow Community Fund's 'Communities for Tomorrow' panel.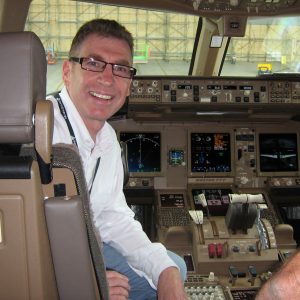 Latest posts by John Flett (see all)