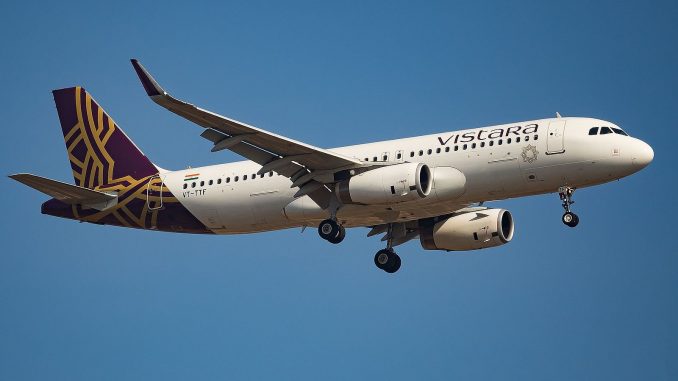 Over the past week, I had the opportunity to speak with several representatives of a young three-year-old growing airline within India, Vistara. The airline is a joint venture between Tata Sons, a large Indian conglomerate, and Singapore Airlines.
This isn't the Tata family's first go at an airline. Decades ago the family had originally launched the first major Indian airline in conjunction with the government, however that airline was later fully nationalized and is now known as Air India.
This new venture by Tata and Singapore Airlines shows some promise within the industry.
The airline aims to be a full-service carrier that will compete directly with Air India and Jet Airways while at the same time offer competitive bare bone economy fares that compete with low-cost carriers in India such as IndiGo. The latter is required to compete in the ever challenging Indian aviation market, but the airline at heart is a full-service carrier that wants to cater to business travelers in premium cabins.
Vistara operates out of Indira Gandhi airport in New Delhi and provides service to twenty-two destinations across India with a fleet of Airbus A320 aircraft making the airline the sixth largest domestic airline.
The carrier has several offerings: there is the standard economy cabin along with India's first premium economy offering. These seats are identical to economy seats but feature greater pitch between 33 and 36 inches.
Business class seating is sparse with an eight-seat cabin in two rows of 2-2 seats. The seats are essentially the same as standard U.S. first class recliner seats with a width of approximately 20 inches and a pitch of 42 inches, greater than most U.S. domestic first class offerings.
The current fleet consists of 13 A320ceo aircraft and A320neo aircraft, with 50 on order for the latter. Both aircraft types currently seat 158 passengers across all cabins.
Six Boeing 787-9 aircraft are on order with deliveries expected to start in 2020. These Boeing aircraft will mainly be used to supplement the existing domestic network and eventually be used on newly launched international flights. The configuration of these aircraft has yet to be announced.
I flew on the airline last week from New Delhi to Ahmedabad for some personal travel on a ticket purchased by myself and it was a surprisingly pleasant experience. The crew was motivated and proactive towards all passengers across the three cabins. All the ground staff I spoke to as well seemed eager to help and overall provided a great experience.
The airline is still quite young respectively to other airlines in the Indian aviation industry and was quite refreshing to see given the generally poor expectations that many have about airlines within the country. It has all the right things going for it to become a respected airline in India.
Editor's Note: A more detailed trip report, including a lounge and inflight review, will follow in the coming days. 

Hemal took his first flight at four years old and has been an avgeek since then. When he isn't working as an analyst he's frequently found outside watching planes fly overhead or flying in them. His favorite plane is the 747-8i which Lufthansa thankfully flies to EWR allowing for some great spotting. He firmly believes that the best way to fly between JFK and BOS is via DFW and is always willing to go for that extra elite qualifying mile.

Latest posts by Hemal Gosai (see all)