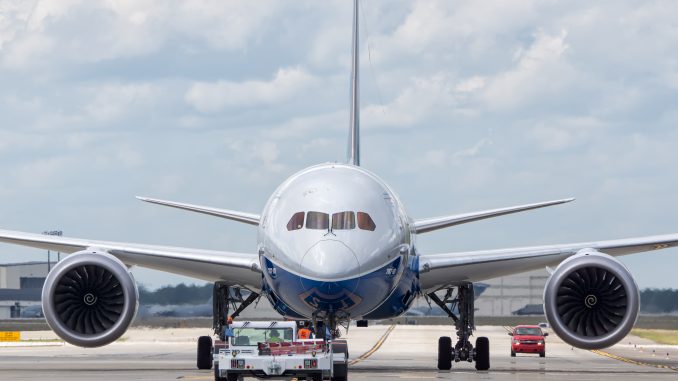 According to a new study from the Atmosfair Airline Index, despite improvements in technology among many now-top-selling aircraft—including Boeing's 737 MAX and 787 and Airbus's A320neo —airlines will not be able to make "significant" changes in their carbon dioxide emissions, according to the Guardian.
According to the report, released December 8, only 10 percent of airlines worldwide achieved carbon neutral growth, meaning their emissions output increased proportionally to their growth in flown miles. Among those that have achieved carbon neutral growth are All Nippon Airlines, American Airlines, Finnair and Thai Airways. While those companies hit the mark, they, unfortunately, failed in another category, with none reaching the top grade in overall efficiency.
In fact, only two airlines—South American LATAM and Great Britain's TUI—received a "B" grade in overall efficiency, with none receiving an "A." These two airlines share a few characteristics within their respective fleets. Largely, their long-haul fleets are dominated by 787s or other relatively new widebodies, signaling a transition toward a long-haul route network dominated by lower seat counts, but lower fuel costs. At the same time, the airlines' short-haul fleets are comprised of Airbus A320 family aircraft and newer generation 737s, which contributes to vastly improved efficiency in local markets compared to airlines across the world.
"Our results show that the efficiency improvements of the vast majority of airlines worldwide is not sufficient [to keep within the] 2 [degree Celsius] or 1.5 [degree Celsius] target [of the Paris Climate Accord]," Atmosfair Executive Director Dietrich Brockhagen told the Guardian. "We need new, synthetic and CO2-neutral fuels and other more radical measures to curb CO2 emissions in the sector."
While aviation is not specifically mentioned in the Paris Climate Accord, many in and around the industry have worked in recent years to further reduce the emissions of aircraft both new and old. While pressure to make those changes for environmental reasons have sparked some change, airlines have shown eagerness to improve fuel efficiency simply as a way to increase their margins on flights. With fuel being a massive expense for every airline, the smallest changes for the better can lead to gains of millions of dollars in profit.
As Brockhagen told the Guardian, he believes there is a simple solution to this.
"You cannot beat physics, therefore long-haul flights will not be feasible with heavy batteries and electric engines," Brockhagen said. "But you can produce carbon neutral kerosene synthetically, using carbon extracted from the air, water and green electricity. This is ready technologically, but 10 times more expensive per gallon than fossil kerosene. Who will invest the billions to scale this technology up? If airlines grouped together they could do it, but this would require an international spirit of cooperation over competition, so far rarely seen in the industry."
If airlines, governments, or manufacturers hope to reach that point anywhere in the near future, there will have to be sweeping reforms in order to encourage the necessary changes. But if the current trends continue, it will likely be decades before airlines reach a position with emissions everyone will feel comfortable with.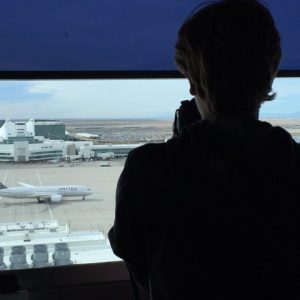 When he was just six months old, Parker took his first flight. From that point, he was destined to love aviation. His mom worked for Southwest Airlines much of his family have been frequent flyers on American Airlines for years, just as Parker is now. In 2015, Parker, inspired by aviation accounts on Instagram, decided to create an account of his own, and he hasn't stopped spotting since. On top of that, Parker has been writing for his school paper since his freshman year and has been writing and doing photography work for AirlineGeeks since August 2016.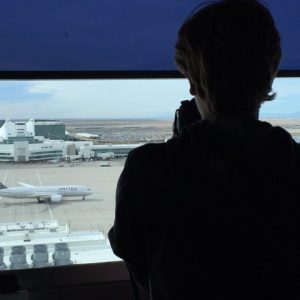 Latest posts by Parker Davis (see all)