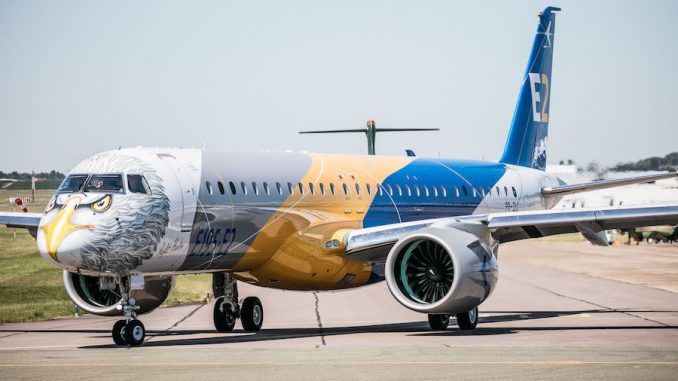 A federal judge in São Paulo acted in favor of a class action moved by Brazilian congressman Paulo Pimenta and Carlos Zaratini from the worker's party (PT) halting temporarily the merger of aircraft manufacturers Boeing and Embraer. According to the judge, the sentence was necessary to wait until the new president and the renovated congress have a chance to weight on the decision. The idea is to hold the deal before it gets to a no return point causing difficulties to the new government.
The sentence just lasted a few days until a new decision by The Federal Regional Court of the 3rd Region (TRF-3) overturned the federal court ruling that prevented the agreement between Boeing and Embraer. The injunction was granted on Monday. The judge considered that the action brought by the PT deputies is hasty and would be based on mere cogitations of alleged violations of public interests, without concrete basis.
In July of this year, the two companies signed an agreement of intent to form a $ 4.75 billion commercial aviation joint venture. The documents delivered to the Brazilian Securities and Exchange Commission (CVM) evaluated the transaction of Embraer's commercial aviation operations and services at U.S. $4.75 billion and includes the payment by Boeing of U.S. $3.8 billion for 80 percent of the joint venture.
The first impression is that the new government in Brazil will support the deal and is already sending representatives to improve relations with the White House. Supporters of the deal hope that negotiations will be concluded soon and benefit both companies.
The agreement between Boeing and Embraer needs approval from authorities including the Brazilian government, which has been in favor of the operation. The purchase of Embraer's commercial jet division will add to Boeing's portfolio of 70 to 130 passenger aircraft and is expected to boost U.S. company earnings per share from 2020.
In addition to the operation in the area of commercial jets, Boeing and Embraer will deepen ties in sales and services involving the Brazilian freighter KC-390. The companies have told reporters that they will collaborate on new generations or modifications to the KC-390 platform, as well as establish mutual agreements for supplier management in passenger and military aircraft operations.
Peter Biondi has a degree in journalism and a master's degree in airline/airport management from Embry-Riddle Aeronautical University. He is a former professor of Airline Management, Airline Marketing, Airport Management, Aviation safety, and Introduction to the Aviation Industry. He is an IATA instructor in airline business foundation. He has worked as an aviation consultant, analyst, researcher, journalist and professor. His professional experience includes Varig – Brazilian Airlines, KLM, and British Airways. Before moving to the US, he lived in Europe and South America. He is fluent in English, Spanish, Portuguese, French and Italian.
Latest posts by Peter Biondi (see all)