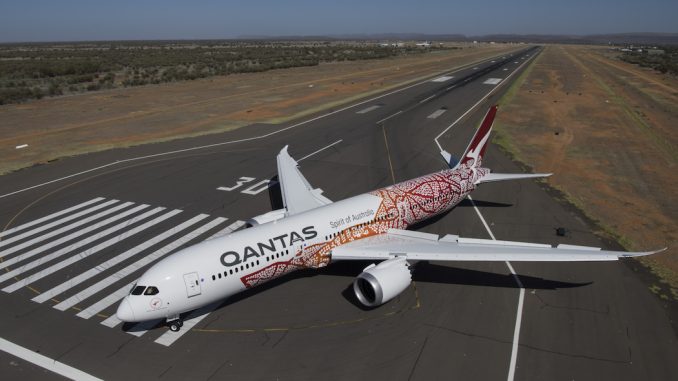 Perth Airport sued Qantas Airways for an unpaid aeronautical services fee on Monday. The airport has charged the airline approximately $27.8 million for services between Jul. 1 to Oct. 31, but the airline has only paid approximately $16.5 million. The airport is longing for the outstanding amount of $11.3 million.
Perth is the gateway to Western Australia. According to the airport, in the financial year of 2017-18, it has handled 13.7 million passengers. The airport said: "All other airlines which use Perth Airport had reached agreement with Perth Airport on charges for aeronautical services, effective 1 July 2018." The airport has charged new rates to Qantas and its owned airlines Jetstar and QantasLink from July 1.
The airport has mentioned: "More than 18 months it has been offering a new Aeronautical services agreement to Qantas which would have delivered the airline a significant reduction. Despite the reduced price offered, Qantas unilaterally decide to a short-pay these invoices by around 40 percent."
Perth Airport said it had tried numerous attempts to negotiate with the airline but failed to reach an outcome. But the airport has stated that the legal action will not impact Qantas's operations at the airport.
The airport added: "It could have potential implications for Perth Airport's ability to provide services and build additional capacity in the future to meet the needs of its airline partners and the traveling public."
According to The Sydney Morning Herald, Qantas domestic chief executive Andrew David said that "The Perth Airport was one of the most expensive domestic airports Qantas flies into. We are willing to pay fair and reasonable charges but want to ensure that our customers are not paying more in airport charges than is absolutely necessary."
Qantas is in the same situation with other airports in the country. The airline refuses to pay the increased charges at Alice Springs Airport and Darwin Airport. Alice Springs Airport is considering legal action against the airline.
Alice Springs is located at Northern Territory which is notorious for expensive airfare. The fare from Sydney to Auckland is almost the same as from Sydney to Alice Springs, both of them are a three-hour flight. Earlier this year, Qantas Group CEO Alan Joyce criticized the regional airport blaming them for the high fares they charge for flights to the airport. The Alice Springs Airport CEO denied the criticism and said the airport charged less than $30 per person and the rest of the airline ticket costs were Qantas charges.

Will has been a travel agent in Hong Kong for almost three decades, as time goes by he hasn't lost his passion for his job, He still has plenty of enthusiasm for the airline industry and airport operations.