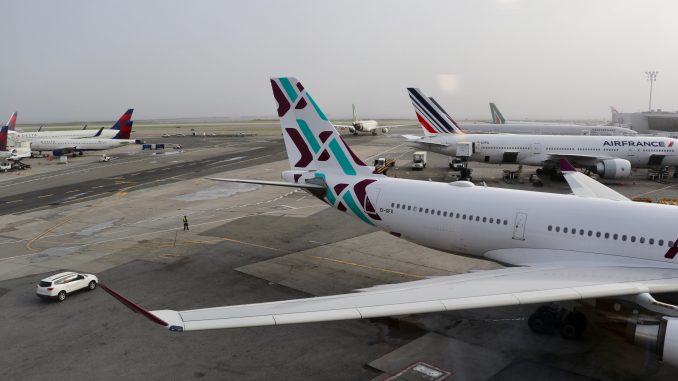 Air Italy has announced a new route to Toronto, Ontario as it continues to expand its North American network.
The flight from Milan Malpensa to Toronto will begin on May 6, 2019, marking the fifth route in Air Italy's expanding North American push, the first of which to be in Canada.
"Toronto is an extremely welcome addition to the Air Italy route map and clearly reflects the importance of the North American market to us," said Air Italy Chief Operation Officer, Rossen Dimitrov. "There is an enormous potential in extending our reach to Canada, thanks to its economic relevance and strong global relations."
The flight will be operated four times a week on Monday, Wednesday, Friday, and Sunday on an Airbus A330-200. The aircraft will feature 24 lay-flat Business Class seats along with 228 Economy Class seats. Additionally, the flight will feature signature Italian cuisine with champagne, Italian fine wine, Wi-Fi, and in-flight entertainment.
Earlier this year, Air Italy announced routes to Los Angeles and San Francisco, both beginning in April of 2019. The new airline began service to New York and Miami in June 2018.
Air Italy was founded in March 2018 as a rebrand from the Sardinian-based Meridiana after Qatar Airways acquired a 49 percent stake in Meridiana in September 2017.
Air Italy currently has a fleet of seven Boeing 737NG aircraft, three Boeing 737 MAX jets, five Airbus A330s, and one Boeing 767s. The carrier serves five domestic cities from its Milan base including Rome, Naples, and Palermo. The carrier also serves international destinations such as New York, Miami, Bangkok, Delhi, and Mumbai.
Matthew Garcia became interested in aviation at the age of 12 when he installed Microsoft Flight Simulator X on his computer. He was instantly "bitten by the bug" and has been in love with aviation ever since. Matthew took his first introductory flight in 2013 and began normal flight training in February of 2015. Over the years, Matthew's love and knowledge for aviation has grown tremendously, mainly due to FSX. Garcia flies highly advanced aircraft in a professional manner on a highly complex virtual air traffic network simulating real world flying. In 2016 Matthew achieved his private pilot certificate from the FAA. Now he studies journalism at the University of Nebraska at Omaha.
Latest posts by Matthew Garcia (see all)