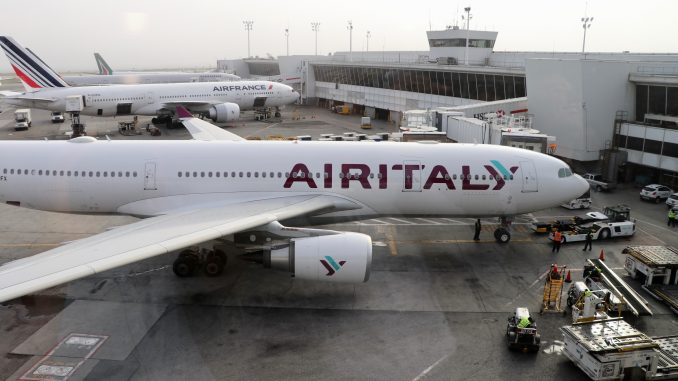 Air Italy has announced it will launch new routes to two new American cities in 2019, choosing to serve the West Coast cities of Los Angeles and San Francisco in its latest route expansion. Following the launch of New York and Miami service earlier this year, Air Italy focused largely on the eastern flank of its route network, increasing service to Asia with new flights to Delhi and Mumbai in India starting this month. With this announcement, the airline is returning to North America.
Service to the West Coast will begin on April 3, 2019, with Los Angeles being the inaugural Californian recipient of Air Italy's A330-200 aircraft. Although the flights are not yet on sale at the time of writing and specific flight times or numbers are unknown, Air Italy will operate Milan-Los Angeles flights on a four-times-weekly basis with the outbound flights operating on Mondays, Wednesdays, Fridays and Sundays, and the return flights operating on Mondays, Tuesdays, Thursdays and Saturdays.
A week after service to Los Angeles is inaugurated, Air Italy will launch the first flight to San Francisco. Service to the Bay Area will begin on April 10, 2019, similarly operating on a four-times-weekly basis. Outbound flights will run on Tuesdays, Wednesdays, Thursdays and Saturdays, with the returns operating the subsequent days on Wednesdays, Thursdays, Fridays and Sundays.
Since the return flights depart the next day following the outbound, the aircraft will either remain overnight in Los Angeles and San Francisco or the flights will operate as late-night arrivals and subsequent after-midnight departures. The airline will likely utilize the Tom Bradley International Terminal at LAX and Terminal 1 at San Francisco International Airport, the shared-use international terminals at both airports.
In choosing these routes, Air Italy moved away from operating in already served markets, as it will be the only airline offering nonstop service from Milan to both Los Angeles and San Francisco. On its other routes to the United States, Air Italy competes with a number of carriers including American Airlines, Delta Air Lines, Emirates Airline and Alitalia. Norwegian was set to launch Los Angeles-Milan service in June but was forced to push back the service due to the Rolls Royce engine issues affecting its Dreamliner fleet.
Air Italy's decision to enter the Milan-New York market was met by intense criticism from those saying that the route was too crowded for another player, with Senator Ted Cruz of Texas taking note and recently penning a letter asking the Trump Administration to investigate. Cruz is concerned that Qatar Airways' investment in Air Italy and its launch on crowded international routes is violating the Open Skies agreement between the United States and Qatar.
The letter, sent by numerous Republican Senators to the Secretaries of State, Transportation and Commerce asking them to investigate the practice, reads, "We are concerned that these hard-fought agreements are already being ignored. Last year Qatar Airways acquired 49 percent of AQA Holding, the parent company of Meridiana fly, which has since been rebranded as Air Italy. Prior to Qatar Airways' 49 percent acquisition, Meridiana was primarily serving domestic Italian routes and seasonal international service between Naples and Palermo, Italy and New York…Air Italy's entry into this crowded market appears consistent with Qatar Airways pattern of adding subsidized capacity in markets where demand is already well-served."
The newly-signed Open Skies agreement between the United States and Qatar and the United Arab Emirates included a promise from the Gulf carriers to not open any more fifth-freedom routes, according to the letter. Emirates currently operates two fifth freedom routes to the United States, New York-Milan and Newark-Athens, in direct competition to U.S. carriers. The two routes are served by Emirate's top aircraft, the Airbus A380 and Boeing 777-300ER, respectively, and feature the airline's lavish premium cabins.
Emirates' U.S. partner JetBlue Airways does codeshare on some of these flights, which allows the U.S. government to book travel on the airline without violating any rules regarding travel on U.S. airlines. Despite concerns about the profitability and viability of these routes, Emirates stands firm in its decision to operate the routes, as the airline told AirlineGeeks in a recent interview.
Unlike its cross-Gulf rival Emirates, however, Qatar Airways doesn't operate any fifth freedom flights to the United States and hasn't since 2008, usually operating alone on routes between the United States and Qatar. The addition of flights from New York and Miami to Milan has impacted the three U.S. legacy carriers, American, Delta and United, all of which fly to Milan via the New York area or Miami, or both. The carrier's 49 percent stake in Air Italy was enough, though, to convince the senators that Qatar might be using the Olbia-based carrier as a proxy for these flights.
Since its rebranding as Air Italy, the airline has yet to join an airline alliance. Its major investor, Qatar Airways, is a member of the oneworld alliance, though is considering leaving the alliance. Despite a handful of code share agreements with airlines such as British Airways, Iberia and Qatar, Air Italy offers very few connecting options outside its route network, where membership in an alliance would come in handy.
While joining Star Alliance would make sense, due to the carrier's interest in India and Thailand, where Air India and Thai Airways would come in handy, Air Italy has aligned itself strongly with oneworld. In addition to its codeshare agreements with five oneworld carriers, Air Italy has also adopted the Avios frequent flyer program, which the oneworld carrier IAG group uses for its airlines.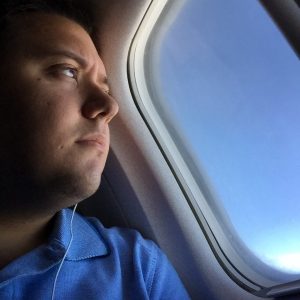 Tom has been flying for as long as he can remember. His first flight memory was on a Song Airlines 757 flying from LaGuardia to Orlando. Back then, he was afraid to fly because he thought you needed to jump off the plane in order to get off. Some years later, Tom is now a seasoned traveler, often flying to places just for the fun of it. Most of the time, he'll never leave the airport on his trips. If he's not at home or at work as a Line Service Technician at Long Island MacArthur Airport, he's off flying somewhere, but only for the day.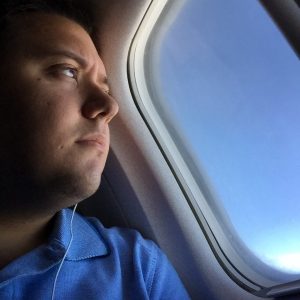 Latest posts by Thomas Pallini (see all)