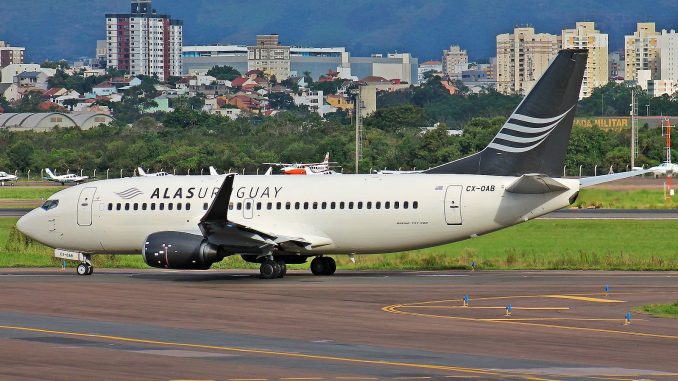 A few months after PLUNA's demise and liquidation, Uruguayan aviation was lacking a flag carrier and, most importantly, a strategy. There were a couple of private operators that jumped right into the extinct carrier's routes. Former Pluna employees were bound to migrate to new companies, but a small group aimed for something higher. A company of their own.
In May 2013, Alas-U was presented as a new company, with an ambitious plan to connect Montevideo with several Latin American capitals. The eternal and basic route to Buenos Aires (historically known as "Air Bridge"), and routes to Paraguay, Chile, Perú, Brazil, Bolivia and Venezuela. At the time of the inauguration event, the fleet remained a mystery. Funding was to be provided by Uruguayan government: a 15 million, 10-year loan with two years of grace period.
Almost two years passed since that first event until the first aircraft arrived, due to financing and intense negotiations with lessors. Finally CX-OAA, a Boeing 737-300 fully reconditioned to a single-class 132 seat layout with 32.5" pitch, arrived to Montevideo on March 2015. A second 737-300 arrived in June, and finally, after 16 months of bureaucracy and aircraft revisions, given that the leasing had several technical and flaws, Alas Uruguay obtained its Operator Certificate on October 31, 2015. A third 737-300 arrived shortly after.
On Jan. 23, 2016, Alas Uruguay operated its first flight to Asuncion, Paraguay. It would start operating the Air Bridge four days later. However, in April 2016, the company revealed that had asked the government for a second loan. It refused; the president had changed and times changed too. After the denial, Alas Uruguay began to search for private investment.
A few weeks after, Alas Uruguay returned its third aircraft to the lessor; it never got to fly a commercial route. In late July, it ceased to sell tickets and focused on charter services. The Asuncion route was closed and only the route to Buenos Aires would remain active. Until October 24, when its last flight took off from Aeroparque and arrived in Montevideo. It would never operate again.
In November, a last-ditch attempt for a new loan was again denied by the Uruguayan government: the commitment to Alas Uruguay would be limited to "administrative and institutional support," but not a single peso would be released to save the company. With significant less flare than the times when it was born, Alas Uruguay ceased to exist on November 23, 2017. It left behind 22 million in debt and the dreams of a bunch of former Pluna employees that wanted to extend the Uruguayan flag carrier's legacy.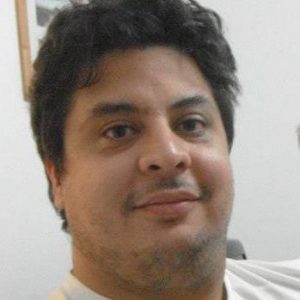 Since a little kid, Pablo set his passions in order: aviation, soccer, and everything else. He has traveled to various destinations throughout South America, Asia, and Europe.

Technology and systems expert, occasional spotter, not-so-dynamic midfielder, blogger, husband, father of three cats; he believes that Latin America's aviation industry past, present, and future offer a lot of stories to be told.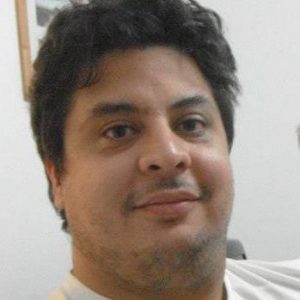 Latest posts by Pablo Diaz (see all)