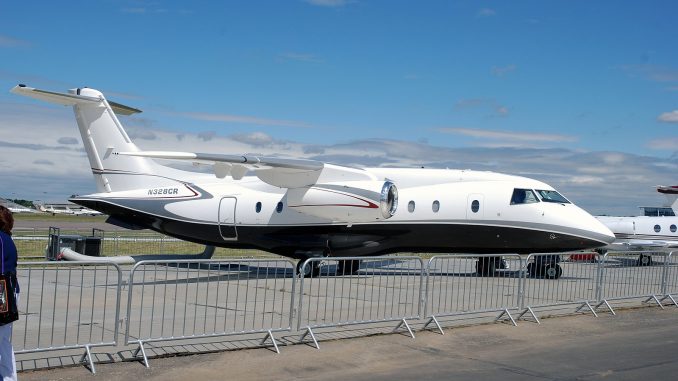 Taos Air is one of the newest airlines in the U.S. In early October, the airline announced its debut flights between Taos, New Mexico and Texas cities Austin and Dallas Love Field. The charter air service will operate three weekly flights on Thursdays, Saturdays, and Sundays starting on Dec. 20, 2018. Flights will last the duration of the ski season.
But for aviation enthusiasts, this is not your average seasonal charter service. The aircraft serving the two routes will be a Dornier Jet 328, one of only 110 ever produced.
While tickets are being sold by Taos Air, Ultimate Jet Charter will be conducting all flights of behalf of Taos Air. Additionally, Taos Ski Valley, Inc. purchased an aircraft from the charter company and entered into a management agreement with Ultimate Jet Charter to operate the aircraft. Branded "Taos Air," this will be the only airline currently based in New Mexico. Mesa Airlines was also founded in New Mexico but now has its headquarters in Phoenix, Arizona.
Ultimate Jet Charter is a public charter airline based in Cincinnati, Ohio. The airline has a fleet of nine Fairchild Dornier 328JET aircraft, each seating 30 passengers in a 1-2 configuration.
As a public charter flight, passengers will depart from the Signature Flight Support FBO in both Austin and Dallas. No TSA lines means the airline is advising that passengers arrive just 30 minutes prior to departure as opposed to the usually 1.5 to 2 hours that U.S. carriers recommend.
Currently, Key Lime Air is the only other U.S. airline operating this unique aircraft. Based in Denver, the airline also operates scheduled passenger air charters.
Taos Air will help increase awareness and access to Taos, New Mexico for people seeking a destination for winter sports such as skiing and snowboarding. Currently, the nearest airports are Albuquerque, three hours away, and Denver, five hours away. The opening of a new 8,600-foot runway, a $24,000,000 project at Taos Regional Airport, helped land this new service.
"With the new runway in place, we are committed to positioning the Taos Regional Airport as an economic driver for Taos County and Northern New Mexico," said Daniel Barrone, Mayor, Town of Taos. "To that end, we are working with the state and our regional partners to develop and fund year-round, long-term air service. Improved accessibility to the area will provide opportunities to diversify the local and regional economy. Initiating seasonal air service with Taos Air is the first exciting step on that journey."
Taos Ski Valley CEO David Norden said in a press release, "We're supportive of the Town's vision for the airport as a regional economic driver and premier tourist destination. Taos Air will now offer the closest, fastest and easiest route to the Rockies from Texas, a thrilling development for skiers, snowboarders and outdoor enthusiasts from that region."
Stay tuned as AirlineGeeks travels onboard Taos Air's Dornier 328JET in January 2019.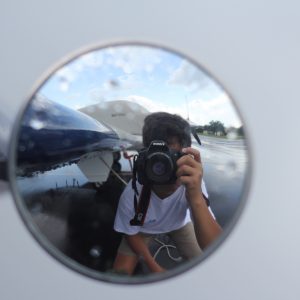 Mateen has been interested in aviation from a very young age. He got his first model airplane at six and has been airplane spotting since he was nine years old. He has always had a passion for aviation and loves learning about different aspects within the industry. In addition to writing for AirlineGeeks, Mateen is also an editor for his high school's newspaper. You can also find him on Instagram (@Plane.Photos) where he enjoys sharing his aviation photography with thousands of people everyday.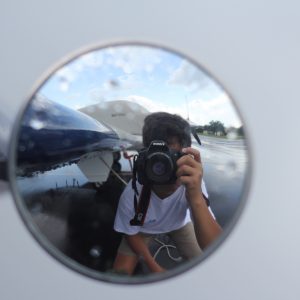 Latest posts by Mateen Kontoravdis (see all)