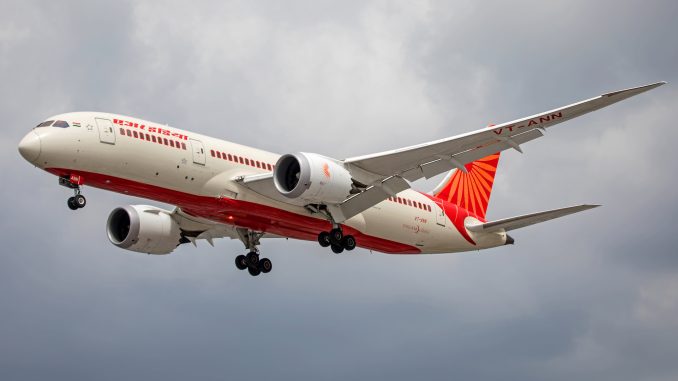 The Indian government is currently seeking approval from its parliament for an equity injection of 23 billion rupees ($330 million USD) into fledgling flag carrier Air India. The proposed cash injection essentially rules out the plans to sell the carrier. India's last move was to sell 76 percent of the carrier along with its debt, but the plan was scrapped due to a lack of interest from buyers.
The state-owned Air India, which hasn't been profitable in over 10 years, is surviving on bailouts from taxpayers and currently has $8 billion of debt. Indian Prime Minister Narendra Modi has included recovery efforts of the airline in his plan to turn Indian companies from being run by the state and instead privatizing the companies.
India's government has a four-part strategy to assist in Air India's recovery efforts, which includes the financial package, branding refresh, organizational reform, and incentives to motivate staff. In November, the government proceeded with a strategic sale of Air India's ground-handling operations. This isn't the first time that the Indian government has had to pump money into its national carrier. In 2012, India gave the carrier roughly $4 billion to revive the airline.
Overall, Air India isn't the only carrier in the Indian aviation market that is struggling. The market, which sees travel of more than 100 million passengers, has been growing at an annual pace of 20 percent has seen many new no-frills carriers spur up. However, over-competition and rising fuel costs have made it difficult for many carriers in India.
IndiGo, a leading low-cost carrier in India, reported its first quarterly loss since going public in 2015. SpiceJet, another low-cost carrier, said it was seeking delayed payments for its leased planes. Lastly, Jet Airways, one of Air India's largest rival, is also seeking a buyer to help cover costs as the airline is also struggling financially.
An "AvGeek" for most of his life, Akhil has always been drawn to aviation. If there is an opportunity to read about an airline, fly on a new airplane, or talk to anyone about aviation, he is on it. Akhil has been on over 20 different kinds of aircraft, his favorite being the MD-80. Additionally, he has visited 5 continents and plans to knock out the remaining two (Africa and Antarctica) soon. Based in Dallas, Akhil graduated from Texas A&M University with a degree in Management Information Systems and currently works in consulting. His dream is to become an airline executive.
Latest posts by Akhil Dewan (see all)