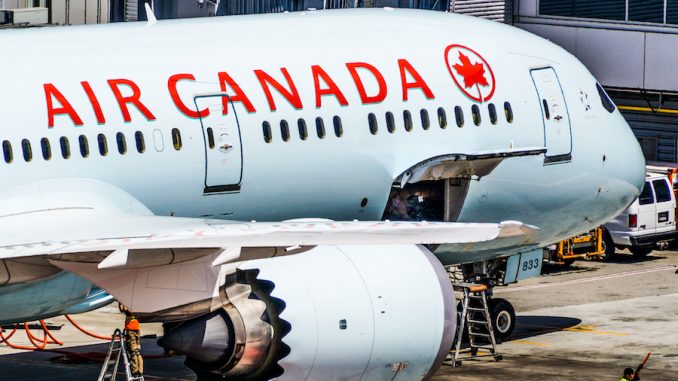 On Sunday, an Air Canada flight headed for Switzerland made an unscheduled landing in St. John's, Canada due to "an intoxicated and disruptive passenger."
According to CTV's report, AC 878 took off from Toronto heading to Zurich, but not without a disturbance from an onboard passenger. A man had tried to sit in the wrong seat on the full flight and annoyed other passengers by playing music loudly, making weird noises and demanding to be served alcohol. In addition, the passenger started using an e-cigarette, even though the devices are banned in-flight.
Several flight attendants and a pilot tried to calm the passenger but without success. When the flight was about to begin crossing the Atlantic Ocean, the pilot decided to stop at St. John's for assistance. The passenger was charged with one offense under the Aeronautics Act. The flight finally arrived in Zurich at 9:25 A.M., three hours behind schedule.
Between 2007 and 2016, more than 58,000 unruly passenger incidents were reported. According to IATA, the unruly passenger incidents include violence against crew and other passengers, harassment and failure to follow safety instructions.
Recently, Korean Air changed its refund policies to avoid another kind of unruly passenger. Two weeks ago, three Korean pop music fans boarded flight KE614 from Hong Kong to Seoul, South Korea. The fans quickly took pictures of a boy band, Wanna One, then requested to leave the plane and obtain a refund. The incident resulted in the flight experiencing an hour delay.
In response to the incident, the airline will charge an additional $180 to passengers who cancel their flight after going through the departure process.

Will has been a travel agent in Hong Kong for almost three decades, as time goes by he hasn't lost his passion for his job, He still has plenty of enthusiasm for the airline industry and airport operations.