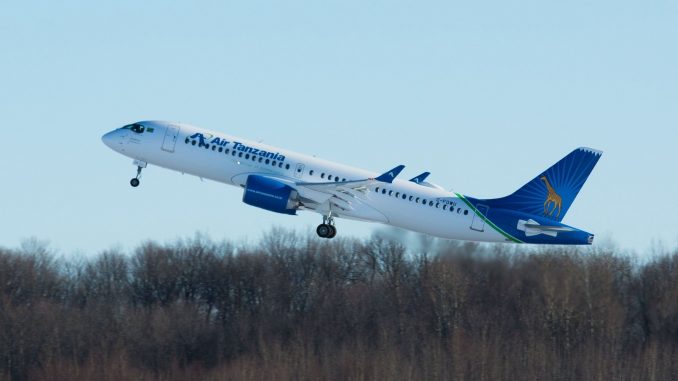 In a historic day both for African aviation and Airbus' new product, Air Tanzania has flown its first A220 revenue flight. The route for this first flight, with designation TC110, was between Tanzania's most populated city Dar-Es-Salaam and Mwanza.
Air Tanzania is the first customer to operate an Airbus A220 in any of its variants in the African continent, and the fifth operator worldwide of the former Bombardier CSeries. The airline is set to receive a second A220-300 and two Bombardier Q400 Turboprops, after signing a $200-million deal in December 2016. "
The A220 unrivaled passenger comfort combined with its remarkable performance and economics will be an excellent asset to further develop Air Tanzania's network," said Tito Kasambala, Tanzanian Government Flight Agency's CEO in a press release.
"With the addition of the A220 in our fleet, we are confident that we will expand our footprint in the growing African markets and beyond, as we unlock additional routes and regain our position as a key player in the African air transport market," said Ladislaus Matindi, CEO of Air Tanzania Company Limited.
After losing a significant market share, in 2016 the state-owned company started a process aimed to regain the relevance it has had before both in domestic and continental transportation. The addition of the two A220 jets and the renewal of the turboprop fleet are complemented by the arrival last July of a Boeing 787-8 Dreamliner.
The plan seems to be working: comparing to 2016, market share has grown from 2.5 percent to a remarkable 24 percent and the annual deficit has been reduced to a third. It is expected that the second A220-300 that is yet to be delivered will improve Air Tanzania's renewed presence even further.
This story was updated on Jan. 12, 2019 at 9:20 a.m. ET to correct an error involving Tanzania's capital.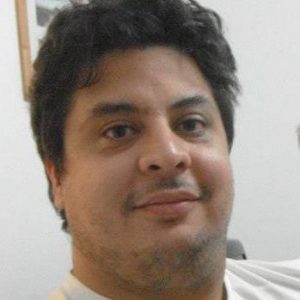 Since a little kid, Pablo set his passions in order: aviation, soccer, and everything else. He has traveled to various destinations throughout South America, Asia, and Europe.

Technology and systems expert, occasional spotter, not-so-dynamic midfielder, blogger, husband, father of three cats; he believes that Latin America's aviation industry past, present, and future offer a lot of stories to be told.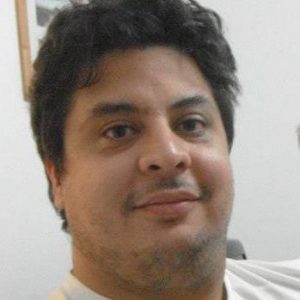 Latest posts by Pablo Diaz (see all)