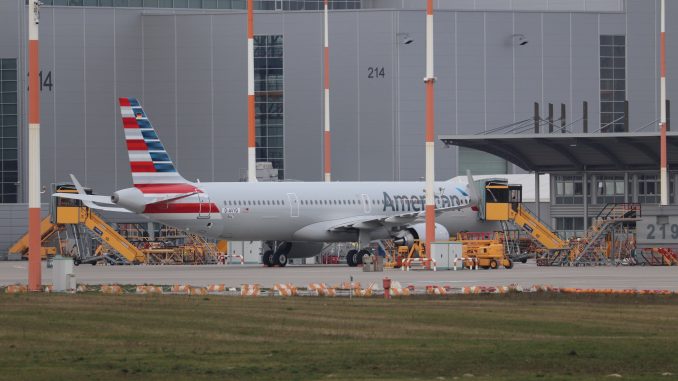 American Airlines' first Airbus A321neo was spotted fully painted in the airline's colors at Airbus' production facility in Hamburg. The aircraft is slated to be delivered to American in the next few weeks before joining the airline's fleet in April. American will be the third carrier to operate the new engine option variant of the Airbus A321, behind Hawaiian Airlines and Alaska Airlines.
Current plans for the aircraft's entry into service will see the aircraft based at American's hubs in Los Angeles and Phoenix, both cities that are already bases for the aircraft. Phoenix has been an A321 hub for some time now, operating for US Airways since the mid-2000s and then for American following the 2015 merger, while Los Angeles is a smaller base for transcontinental A321T service to New York and A321S service to Hawaii.
During its proving runs for the airline, American will fly the aircraft on popular domestic runs between Phoenix, Los Angeles and Orlando, with the first flight scheduled for April 2 from Phoenix to Los Angeles. During the busy summer season, the aircraft is then expected to join the Phoenix to Anchorage route and replace the Boeing 757-200s flying from Phoenix to Hawaii.
According to View from the Wing, the aircraft's configuration will make it one of the densest A321s in American's fleet with a total of 196 seats across two cabins. First class will be increased to five rows, one up from the current A321s, while economy will be increased by 15 seats compared to older models.
Another feature of the aircraft will be its lack of personal in-flight entertainment systems, a growing trend among American's narrowbody fleet as the carrier moves towards streaming entertainment instead of seatback entertainment. The aircraft will, however, feature new amenities such as mood lighting, high-speed in-flight WiFi and largest overhead bins.
The A321neo is one of the most versatile narrowbody aircraft currently operating, capable of operating routes in excess of nine-hours. Airlines such as WOW air and La Compagnie have or are planning to use the aircraft on lengthy transatlantic routes. AirlineGeeks flew on Primera Air's A321neo between Newark and Paris before the airline's demise, with the return flight taking just over nine-hours. Though American has not stated its intention to do so, the aircraft could replace the aging Boeing 757 on some of its shorter transatlantic routes.
This story was updated on Jan. 11, 2019, at 12:12 p.m. ET to correct an error categorizing American's A321T as "transatlantic," when instead it is transcontinental. Additionally, this story was updated on Jan. 12, 2019, at 9:34 p.m. ET to remove the comparison to Delta Air Lines' A321 in terms of seat number since American's A321s will have a different door configuration that allows it to hold more seats than the configuration on Delta's A321s, making it an unfair comparison.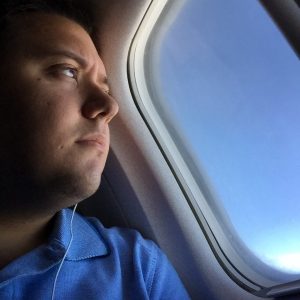 Tom has been flying for as long as he can remember. His first flight memory was on a Song Airlines 757 flying from LaGuardia to Orlando. Back then, he was afraid to fly because he thought you needed to jump off the plane in order to get off. Some years later, Tom is now a seasoned traveler, often flying to places just for the fun of it. Most of the time, he'll never leave the airport on his trips. If he's not at home or at work as a Line Service Technician at Long Island MacArthur Airport, he's off flying somewhere, but only for the day.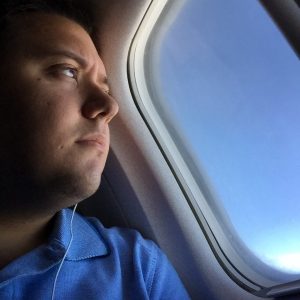 Latest posts by Thomas Pallini (see all)