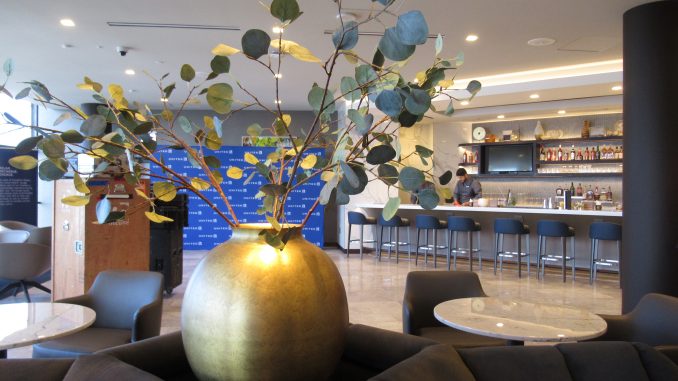 After much anticipation and waiting, the missing piece to the United Polaris experience at LAX has finally arrived. United opened its fifth Polaris lounge at Los Angeles International Airport (LAX) to flyers Saturday. The lounge's opening not only marks another milestone for Polaris but also it caps off the airline's $573-million revamp of Terminals 7 and 8 at LAX which began in early 2016.
"We announced the concept of Polaris back in mid-2016 and this business and the people that follow it like you, we often have a lot of opinion about things so it's so nice to see the aftermath and the vision we had at the time as we open the latest Polaris Lounge," Oscar Munoz, Chief Executive Officer of United Airlines said at a ribbon-cutting event for the new lounge.
Perched a floor above the departure gates, between Gates 73 and 75A, the new LAX Polaris Lounge features premium amenities, expansive space, and wide panoramic views facing west towards the iconic Theme Building. Although certain aspects such as seating and amenities are consistent with what you might find at other Polaris lounges, the LAX version does stand out for its food and beverage program inspired by the City of Angels.
Hard-working travelers definitely won't want to miss out on imbibing "On Sunset" commemorating the famous Sunset Boulevard or perusing some of the other expert-crafted cocktails, including United's signature "Paper Plane."
According to United, the LAX Polaris Lounge is 12,000 square feet and features 140 seats in total. There are only 12 pod workstations, however. The lounge also features a small but private dining area, The Dining Room, that dishes out LA-inspired food such as street tacos and Korean bulgogi arancini. Quick bites such as Vietnamese banh mi sandwiches crafted on La Brea Bakery bread and chia seed coconut-mango trifle are also laid out for travelers ready to go.
For travelers wanting to be even further away from the hustle and bustle, there are multiple large shower suites stocked with a menu of bath amenities, including products by Cowshed. There are also two daybeds in the back of the Polaris lounge featuring plush duvet by Saks Fifth Avenue. As there are only two daybeds, however, travelers are encouraged to make a reservation upon entering the lounge.
As with other locations, access to the LAX Polaris lounge is restricted to long-haul business class and first class travelers flying on United or a Star Alliance partner. Only guests traveling in first class can bring in a guest.
The United Polaris lounge at LAX is the fifth Polaris lounge to open joining Chicago, Houston, Newark, and San Francisco.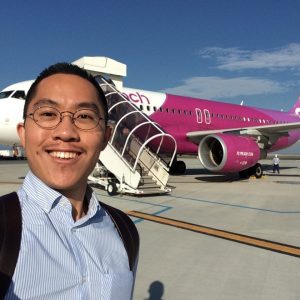 Most people hate long flights or overnight layovers, but Albert loves them. The airport and flying parts of traveling are the biggest highlights of any trip for him – as this avgeek always gets a thrill from sampling different airline cabin products and checking out regional developments happening at local U.S. airports. He's flown on almost every major carrier in the U.S. and Asia Pacific, and he hopes to try out the new A350s soon.

Albert recently completed his undergraduate studies in Business Accounting at USC in Los Angeles and he is currently recruiting for a corporate analyst position at one of the U.S. legacy carriers. During his college years, he interned at LAX for Los Angeles World Airports working behind-the-scenes (and on the ramp) in public relations and accounting. Outside of writing for AirlineGeeks, he enjoys trekking the Hollywood hills, visiting new hotspots throughout SoCal, and doing the occasional weekender on Spirit Airlines.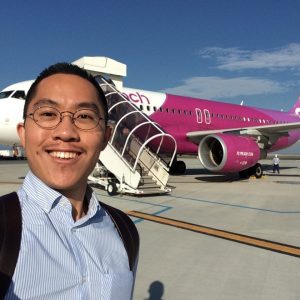 Latest posts by Albert Kuan (see all)