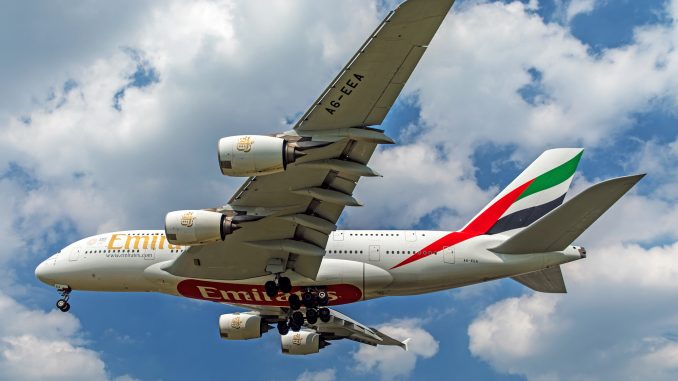 Emirates has announced that its daily service to Boston will be receiving a substantial upgrade in the form of an Airbus A380. Beginning in June, the airline will send its largest aircraft, the A380, to Boston for the summer season, temporarily replacing the Boeing 777-300ER currently operating the route until the end of September. The aircraft will also join the route for two months beginning Dec. 1., extending into 2020.
The upgrade will increase capacity on the Dubai-Boston route by 50 percent, almost back to pre-2017 levels when Emirates operated two daily flights. The A380 features nearly double the number of business class seats and 6 more first class suites than the Boeing 777-300ER, as well as anywhere from around 100-150 more economy class seats depending on the configuration. Additionally, the A380 is the only Emirates aircraft to feature onboard showers for first class passengers.
Emirates' A380 and Boston have an interesting history as Emirates was the first airline to operate the quad engine aircraft into Logan International Airport when it became A380-capable back in January 2017. Following that one flight, however, Emirates continued to operate its Boeing 777-300ER to the city, with British Airways picking up the mantle and operating three-times-weekly A380 flights to London.
The placement of the aircraft on the route will mark an important milestone for the route, which the airline has operated since 2014 and recently saw a reduction in service by half back in 2017 following President Trump's electronics ban on flights from certain nations in the Middle East. Since then, Emirates has flown once daily service on the Boeing 777-300ER, the second largest airline in Emirates' fleet. Bumping the route up to the A380, if only for the busy summer season, shows that Boston is an important route for the Dubai-based airline.
"Emirates started flying to Boston in 2014 and the service has consistently generated demand over the past three years, transporting more than 1 million passengers between Dubai and Boston," said Emirates' Senior Vice President for North America Matthias Schmid. "The decision to increase capacity on the route was made to ensure that our capacity is deployed to best serve customer demand and we are delighted to bring the world's largest passenger aircraft to Boston during the peak travel season".
"We are pleased that Emirates will again use their A380 aircraft here at Logan to serve our customers," said Acting Massport CEO John Pranckevicius. "These newer, larger aircraft are more fuel efficient, have fewer emissions, and the surrounding communities benefit."
Emirates considers A380 service to be the end objective for all of its cities, as it has the most capacity in both economy and premium cabins, meaning that Boston is nearly there. The aircraft can only be handled at Logan's Terminal E, which has international arrivals facilities and multi-level jetways that the A380s can utilize. Boston will also join New York, Houston, San Francisco, Washington and Los Angeles on the list of U.S. cities that see Emirates A380 service.
The city is important to Emirates not only as a destination but also as a connecting point for onward flights within the U.S. with interline and codeshare partner JetBlue Airways. JetBlue, which has a hub in Boston, is able to connect Emirates passengers on numerous short-haul routes to cities east of the Mississippi, alleviating pressure on and complementing New York's JFK Airport, which offers fewer regional connections on JetBlue.
The airline also announced that flights during the entirety of the summer season as defined International Air Transport Association will operate under a new schedule. Starting March 31, flights departing Boston will leave at 11:10 p.m. and arrive at 7:25 p.m. while flights departing Dubai will leave at 8:15 a.m. and arrive in Boston at 1:50 p.m.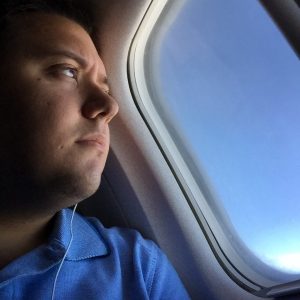 Tom has been flying for as long as he can remember. His first flight memory was on a Song Airlines 757 flying from LaGuardia to Orlando. Back then, he was afraid to fly because he thought you needed to jump off the plane in order to get off. Some years later, Tom is now a seasoned traveler, often flying to places just for the fun of it. Most of the time, he'll never leave the airport on his trips. If he's not at home or at work as a Line Service Technician at Long Island MacArthur Airport, he's off flying somewhere, but only for the day.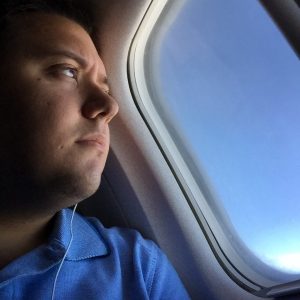 Latest posts by Thomas Pallini (see all)