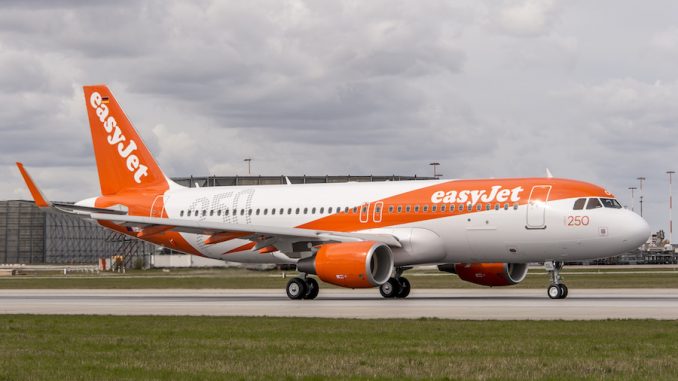 Low fares are set to continue in the European aviation market as overcapacity over the Winter season has seen Ryanair lower market expectations for 2019 financial results and easyJet report lower per seat revenue. U.K.-based easyJet this week announced first quarter earnings through December 31 of £1.296 billion, up 13.7 percent, but advised that the revenue per seat had decreased by 4.2 percent.
The airline also added that it expected revenue per seat to decline further in the range of 'mid to late single digits.' A few weeks ago Irish-based Ryanair downgraded its market forecast though easyJet CEO Johan Lundgren was more positive about his company's forecast for 2019.
Mr. Lundgren said, "For the first half of 2019, booking levels currently remain encouraging despite the lack of certainty around Brexit for our customers. Second half bookings continue to be ahead of last year and our expectations for the full year headline profit before tax are broadly in line with current market expectations."
The expectation is for a 2019 pre-tax profit of £580 million ($747 million) pending any major external impact, such as a disruptive Brexit and a continued repeat of the drone activity experienced at Gatwick prior to Christmas. easyJet calculated that the 36 hours of chaos at Gatwick in December resulted in a loss of £5 million in revenue and £10 million in costs associated with caring for the 82,000 passengers disrupted by the cancellation of 400 flights.
With regard to Brexit, easyJet executives sounded a positive note in the face of the continued uncertainty surrounding the U.K.'s exit from the European Union. The airline now has over 130 aircraft on the register of its Austrian Air Operator's Certificate (AOC) and EU national ownership is close to achieving the 50.1 percent threshold of ownership required to maintain the benefits of intra-E.U. flying.
In a press release to support the earnings announcement the airline also said that they have "made good progress in ensuring it has a spare parts pool in the EU27 and in transferring crew licences, both of which will be completed by 29 March." Lundgren has been quoted as saying that easyJet is "better prepared than anyone else that is out there (for Brexit)."
On a negative note, easyJet's purchase of Air Berlin's operations at Tegel, Germany have not seen immediate efficiencies and optimization. The airline has advised that the operation is expected to post a loss for the 2019 financial year. Delays in deliveries from Airbus of the airline's new A320neo and A321neo aircraft has also had a minimal negative impact on easyJet's operations.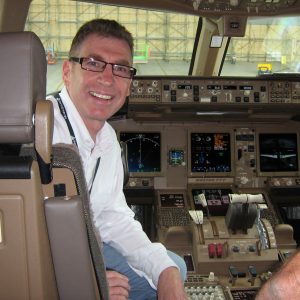 John has always had a passion for aviation and through a career with Air New Zealand has gained a strong understanding of aviation operations and the strategic nature of the industry. During his career with the airline, John held multiple leadership roles and was involved in projects such as the introduction of both the 777-200 and -300 type aircraft and the development of the IFE for the 777-300. He was also part of a small team who created and published the internal communications magazines for Air New Zealand's pilots, cabin crew and ground staff balancing a mix of corporate and social content.

John is educated to postgraduate level achieving a masters degree with Distinction in Airline and Airport Management. John is currently the course director of an undergraduate commercial pilot training programme at a leading London university. In addition he is contracted as an external instructor for IATA (International Air Transport Association) and a member of the Heathrow Community Fund's 'Communities for Tomorrow' panel.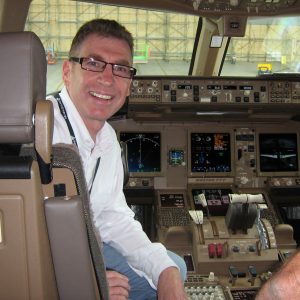 Latest posts by John Flett (see all)