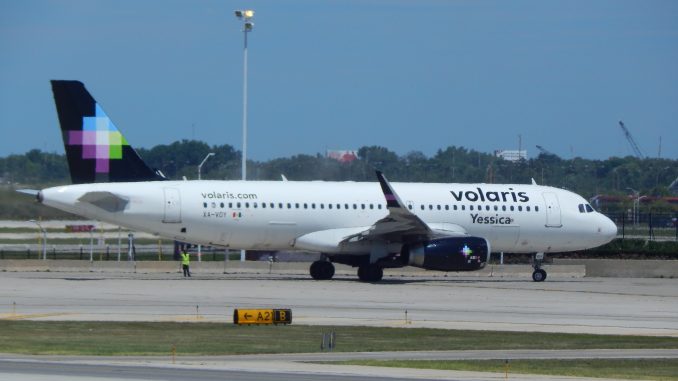 Last year was an interesting year for Volaris, Mexico's largest low-cost airline, taking Aeromexico's domestic market crown after following through on a solid growth plan. A big part of that success comes directly as a consequence of Enrique Beltranena's leadership. Under Beltranena's command, Volaris has set the standard for Mexico's low-cost offering and not only survived the local market accommodation process, but came out stronger from it.
Ernst & Young's Entrepreneur of the year 2011, Beltranena's led Grupo TACA's difficult and heterogeneous merger before creating and leading Volaris. On Jan. 23, Beltranena gave a speech at the International Aviation Club luncheon in Washington DC where AirlineGeeks had the chance to talk with him and see how much he knows his stuff.
Q: Enrique, Volaris won the Mexican domestic market in 2018 for the first time. And in a context in which the market grew.
"Yes, we had a solid growth of 12 percent year-over-year and the most important thing is the huge percentage of passengers who flew for the first time. The long-distance ground transportation market is very strong in Mexico and taking customers from it is very important for the whole industry."
Q: I imagine that the irruption of the low-cost model implied a big change in the culture of the Mexican traveler
"Totally. More people choose to travel by plane when the price is competitive in relation to alternative methods."
Q: People are getting used to the idea of paying for what they use. How are the sales of ancillary services?
"31 percent of  Volaris' revenue is linked to additional services. It is a factor that it is forcing us to interpret our results differently than the traditional RASM way.  For us, revenue is not only what the passenger pays for the airfare, but all the income that it generates."
Q: In a context of intense competition, the logical thing is that the differential is the price. How much does the competition's price weigh in your own offering?
"We always look at it, but it's not necessarily key. In the long run, you have a break-even factor to maintain, and operating below that parameter is usually a short-horizon solution. Aeroméxico took the prices down when it released Aeromexico Contigo, and even Interjet decided to sell its tickets cheap to generate cash flow. But the key is in your costs: Aeromexico, in its legacy condition, has a cost structure 55 percent higher than us, so engaging in a price war is unsustainable for them in the long term."
Q: And the market finally ends up making a natural selection?
"Clearly. In Mexico alone, eleven operators have disappeared. The one who does not adapt follows that path."
Q: Technology is an ally when it comes to cost reduction. How does the A320neo incorporation change the cost equation?
"By 2021 we expect more than half of the fleet to be neo. It has given us a very important competitive advantage, more when 30 percent of our cost is fuel, and the neo have an average consumption reduction of 18 percent. Moreover, in 2018 we practically absorbed the fuel price increase of the entire operation with the savings difference of the aircraft in the fleet."
Q: And also the new fleet helps improve dispatch reliability.
"Absolutely! Because there is something that you have to keep in mind when you are gaining new customers: beyond the price, you have to offer a reliable service. A passenger may have chosen you for the price you offer, but if he or she suffers a delay or cancellation, will hesitate to choose you ever again."
Q: And that makes it difficult to win a market.
"It is always harder to recover a lost client than to bring a new one. There is not much margin when the competition is strong and when the passenger can return to opt for buses."
Q: At the time, you carried out a transformation of the relationship of the unions with the TACA group. How do you consider the role of unions in the industry?
"Unions have the role of watching over the interests of their members, who are our workers. It is an important role, and I consider that they are fundamental actors in a company. Nevertheless, that does not mean that in the constant negotiations that we carry out we can not talk about measures that aim to maintain competitiveness. It's a difficult balance, but the best way to keep jobs is for the company to do well. For that, unions must be part of the progress of the company."
Q: The expansion of Volaris in the United States is important. How has the codesharing agreement with Frontier been working?
"Almost 2 percent of our load factor comes from that codeshare. The U.S. market is going through a rare moment as a consequence of certain political decisions, but it is still solid. We have cut the expectation of load factor to 78 percent but ensuring the profitability of the routes."
Q: Speaking a moment about load factor: I always thought of it as a consequence of the rest of the company's commercial policies. I see that Volaris is very solid, above 88 percent average.
"Yes, it is a consequence, as you say, but nevertheless it is a major parameter that must be taken into account. Sometimes you can sacrifice occupancy to maintain the profitability of a route. As we said before, the key is to break even, and it does not depend solely or exclusively on the seated passenger.
Q: Indigo Partners is carrying out a large expansion of its bet on the continent: in the U.S. with Frontier, in Central America with Volaris and in South America with JetSmart. How do you see the evolution of these projects?
"They are very well managed projects; all three receive a lot of support from Indigo, and each of them faces its own and particular challenges. I have confidence in the success of the three."
Moving forward, it is expected that Volaris will continue to grow and consolidate in a challenging market as the Mexican, and once again, a big part of that success will be directly linked to Beltranena's knowledge and passion.
AirlineGeeks would like to thank Mr. Beltranena for taking the time to answer our questions.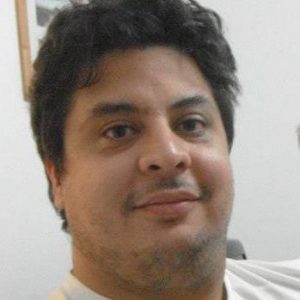 Since a little kid, Pablo set his passions in order: aviation, soccer, and everything else. He has traveled to various destinations throughout South America, Asia, and Europe.

Technology and systems expert, occasional spotter, not-so-dynamic midfielder, blogger, husband, father of three cats; he believes that Latin America's aviation industry past, present, and future offer a lot of stories to be told.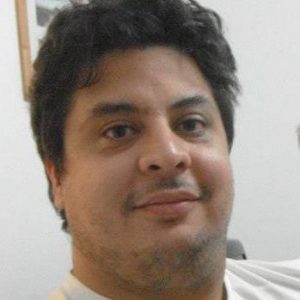 Latest posts by Pablo Diaz (see all)