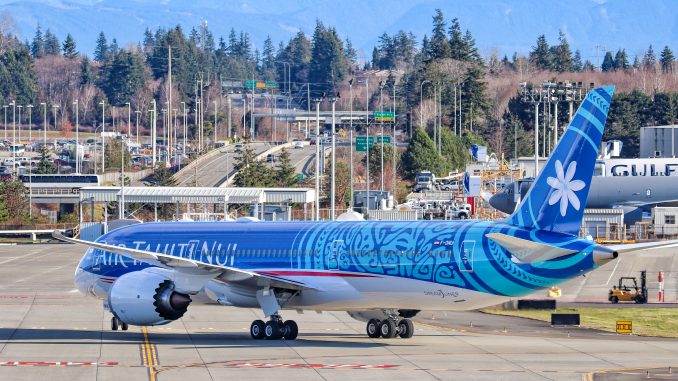 Despite being on the other side of the world from its home country, French Polynesia in the South Pacific is firmly part of France. A holdover from France's colonial past, French Polynesia consists of over 100 islands, the most populous and well-known of which is Tahiti, all of which are part of France with French Polynesia being given the designation of an overseas country of the French Republic.
Air Tahiti Nui, the main international and long-haul airline of French Polynesia, is the largest exporter of Tahitian culture to the world as it serves 4 international destinations, the most of any airline serving the South Pacific island. As a French airline, it's only natural for Air Tahiti Nui to want to connect its homeland with its motherland, which it currently does via its flagship Papeete to Paris route operating via Los Angeles.
The current routing is operated by the airline's former flagship aircraft, the Airbus A340-300, and competes with French flag carrier Air France, which operates the service with a Boeing 777-200ER, and French Bee, which uses the Airbus A350-900XWB. Both Air France and Air Tahiti connect French Polynesia with metropolitan France though Los Angeles, while French Bee does so via San Francisco.
All three airlines make the stops to maximize revenue by picking up and dropping off passengers in California, but also because flying the near-8,500 nautical mile route nonstop would take nearly 20 hours, which was thought to be impossible, until now. Rumors have circulated regarding Air Tahiti Nui wanting to launch its flagship route from Papeete to Paris nonstop, which would be the longest flight in the world.
Ideas of this routing first circulated in the early 2000s, less than 10 years after Air Tahiti Nui's first flight, when the airline asked Airbus is the routing would be feasible. The aircraft that was thought of to perform the service was the Airbus A340-500, capable of flying longer routes and later selected to fly the once and current longest route in the world, Singapore to Newark.  Operating the A340-500 would be an easy choice for Air Tahiti Nui since the airline was already operating the A340-300, which would allow all of the airline's pilots to fly the aircraft interchangeably.
However, plans for the nonstop route never came to fruition and Air Tahiti Nui continued to operate Papeete to Paris via Los Angeles since then.
Currently, flying between Paris and Papeete takes an average of 22 hours with around a two hour layover in California with onward travelers required to go through U.S. Customs and Border Protection since the U.S. doesn't allow for airside transfers for international flights. A nonstop flight would save travelers around 3 hours, while also saving passengers the hassle of getting off of an airplane for two hours only to have to wait in line at customs and reboard the aircraft.
The question then becomes: is it possible? Singapore Airlines currently operates the world's longest route from Singapore to Newark, coming in at just over 8,200 nautical miles. The rumored Papeete to Paris route, at around 8,500 nautical miles, isn't too much of a stretch. The only difference being is that Singapore's route is operated by a modified Airbus A350-900XWB Ultra-Long-Range aircraft in a two-class configuration consisting of business class and premium economy class, while Air Tahiti Nui is adopting a fleet of three-class Boeing 787-9 Dreamliners.
Taking delivery of the aircraft in October, Air Tahiti Nui entered the ultramodern age with the arrival of the Boeing 787-9 Dreamliner. Prior to the Dreamliner, the airline has only operated one aircraft type, the Airbus A340, which is expected to be fully retired from Air Tahiti Nui's fleet by September. While maintaining the same Tahitian flair inside and out as its predecessor, the Dreamliner brought amenities never-before-seen with the A340-300.
The Dreamliners are the first Air Tahiti Nui aircraft to feature a premium economy cabin, called Moana Premium and stretching four rows, as well as a revamped business class cabin that features angled paired seats that go fully flat. Panasonic provides the in-flight entertainment on the aircraft, with each seat featuring personal systems and the aircraft offering WiFi.
Additionally, Boeing packed the Dreamliner with the latest technology at the time of its creation. Such technology allows for the cabin of the Dreamliner to be set to a lower altitude, 6,000 feet compared to the standard 8,000 feet. By flying with a cabin altitude of 6,000 feet, there's more humidity in the cabins which reduces the effects of long-haul flying on one's body, including jetlag, ideal for the long-haul flights Air Tahiti Nui routinely makes.
Although the current longest route is operated by an A350, all hope isn't lost for the Dreamliner as it does operate the third-longest route in the world from Perth, Australia to London for Qantas in a three-class configuration consisting of business, premium economy and economy classes. The Perth to London route, the current sole nonstop link between Australia and the United Kingdom, comes in at around 7,800 nautical miles, a difference of 700 nautical miles from Papeete to Paris.
Although some modifications would likely need be made, including potentially limiting the aircraft to a two or one class configuration, it's not impossible for the Dreamliner, in a similar class to the A350, to perform the flight. With Qantas wanting to fly from Sydney to New York and London nonstop in the future with aircraft such as the Dreamliner and already studying how to make such flights bearable for the passengers onboard, Air Tahiti Nui could learn something from the Australian flag carrier.
Should Air Tahiti Nui decide to go for the title of the world's longest route by opening up Papeete to Paris nonstop, though, its passengers would still have to go through customs and immigration when landing at either end as French Polynesia is just outside Europe's Schengen Area, even though it would technically be a domestic flight within France's borders.
However, Air Tahiti Nui has told AirlineGeeks that it has no current plans to fly the route nonstop and that the rumors are simply that.
Tahiti as a destination for holiday-minded Americans, however, is growing in popularity as the island's exposure grows. United Airlines began serving Papeete from San Francisco in 2018 on a seasonal basis, offering the only service from a mainland U.S. airline, and quickly upgraded it to a year-round service using the Boeing 787-8 Dreamliner. Hawaiian Airlines also serves Tahiti from Honolulu, offering one-stop flights from the mainland.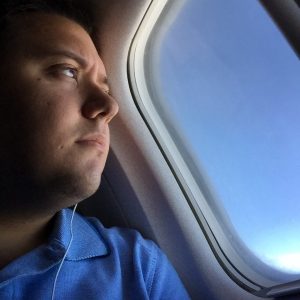 Tom has been flying for as long as he can remember. His first flight memory was on a Song Airlines 757 flying from LaGuardia to Orlando. Back then, he was afraid to fly because he thought you needed to jump off the plane in order to get off. Some years later, Tom is now a seasoned traveler, often flying to places just for the fun of it. Most of the time, he'll never leave the airport on his trips. If he's not at home or at work as a Line Service Technician at Long Island MacArthur Airport, he's off flying somewhere, but only for the day.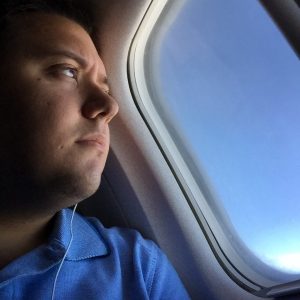 Latest posts by Thomas Pallini (see all)