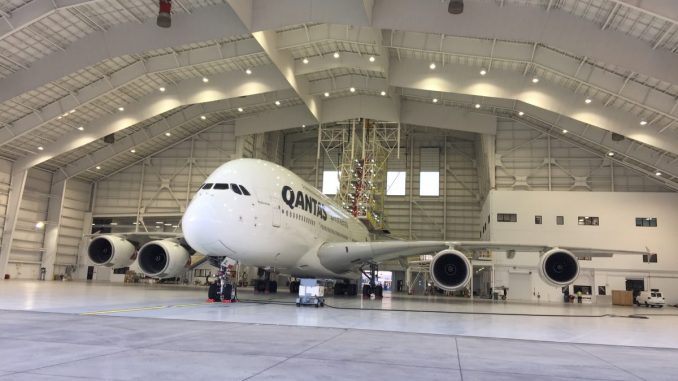 After constant deferrals in delivery dates, Qantas has officially cancelled its remaining order of eight A380s, according to a Flightglobal report. The move signals what could be the slow fate of the superjumbo. whose large size and high operating costs no longer match with airlines strategic alignment on optimizing operations, as new airliners provide carriers with greater versatility, cost efficiency and extended range.
Following the remaining order cancellation, the Australian carrier will be left with a fleet of 12 Airbus A380s out of the original 20 that were ordered. These fly daily from Sydney to Hong Kong, Dallas/Fort Worth  and London Heathrow via Singapore. The Australian flag carrier will be retrofitting its existing A380 fleet as of next year.
However, the Australian flag carrier does not have any plans to schedule the A380 on any additional routes as, in fact, it has changed its approach towards the operation of long-haul flights, which can be attributed to two main factors.
On one hand, the introduction of more versatile and fuel efficient aircraft with longer ranges, such as the Boeing 787 and the Airbus A350, has opened new possibilities for airlines to increase fleet consistency and simplify scheduling which optimizes cost efficiency in operations. On the other hand, the superjumbo's high operating costs has a toll on the airline as it requires high loads of high paying premium markets to be commercially viable.
With new aircraft being able to fly further in a more economically viable fashion, Qantas launched the first scheduled commercial non-stop service between Australia and the U.K. in March of last year. Flights between Perth and London Heathrow are operated daily, flying a distance of 7812 nautical miles in between 15 and 17 hours, using its new Boeing 787-9. The airline has a fleet of 6 Dreamliners with an additional eight to be delivered before 2020.
At the same time, the Australian carrier is in search for the best candidate to operate its next phase of ultra long-haul flights as the carrier is eager to connect Australia's East Coast with London and New York, which would not only be a milestone for commercial aviation, but a cultural one as it works to bring together communities that while culturally similar are geographically distant.
Qantas has expressed they are in negotiation with both Airbus and Boeing in search of the flagship aircraft for their next milestone, in what they denominate as "product sunrise." Both candidates already have alternatives that can make the journey; with the A350-900ULR able to cover up to 9,700 nautical miles on the Airbus side and the upcoming Boeing 777-8 that can fly up to 8690 nautical miles non-stop.
Qantas is not alone in backing up with the A380, as recently Emirates had reduced their A380 orders by 10 of the additionally 53 of the type that had been ordered since January 2018, in favor of more versatile aircraft such as the A350 or the A330neo that would better suit its current operational requirements, reducing fuel costs and better optimizing load factors in less strong or more volatile markets.
These moves raise questions about the future sustainability of the A380 program. With less than a quarter of sales than forecasted by the French manufacturer upon its launch more than a decade ago and a clear lack of future orders,; it is not clear if Airbus will be able to keep manufacturing the A380 for much longer.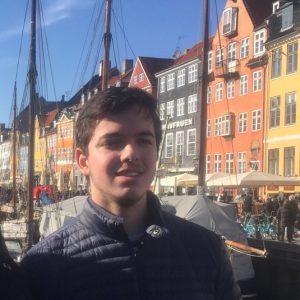 As a geography nerd, Jose has always been fascinated by the complexities of the airline industry and its ability to bring the world closer together. Born and raised in Peru, now studying in the UK. he has travelled around America, Europe and South East Asia. His favorite aircraft is the Boeing 767-300, which he has flown many times during his childhood; although now the A350 is slowly growing up on him.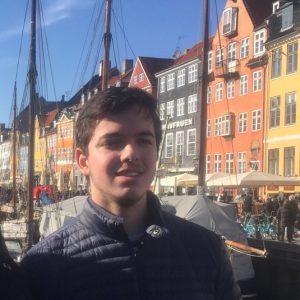 Latest posts by Jose Antonio Payet (see all)