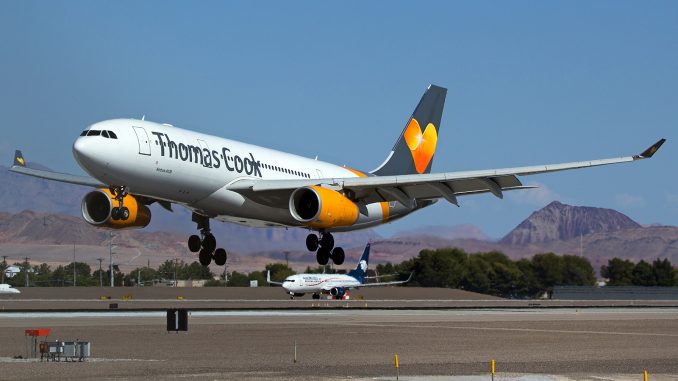 U.K. operator Thomas Cook Airlines is up for sale, either in part or as a whole, as Thomas Cook Group PLC seeks to "enhance value to shareholders and intensify our strategic focus." The airline of one of the world's best-known travel brands is up for sale as its parent company seeks to reduce its debt after consistent losses. With its hotel business operating with a higher margin than the airline, a sale of all or part of Thomas Cook Airlines is seen as a smart way to secure the parent company with future hotel expansions planned.
Thomas Cook Airlines supports its parent company's package holiday business with almost 50 percent of passengers travelling on an all-inclusive hotel, flight and holiday package with Thomas Cook. The sale of seats to other holiday firms and directly to the public account for the remainder of Thomas Cook Airlines' passengers.
Though the parent company has reported increased losses in the last few quarters, up from £14 million to £60 million, the airline itself is in reasonably good health with The Independent reporting that the airline sees a profit of £6 for each travelling customer. This is as a result of carrying 20 million passengers in 2018 with revenue of £3.5 billion, resulting in £129 million in operating profit in financial year 2018, an increase of 37 percent over FY2017.
The airline operates a fleet of 103 aircraft to a range of holiday destinations in Europe, Scandinavia, Northern Africa and across the Atlantic. In Germany, it operates under the Condor moniker and the Financial Times reports that Lufthansa may be interested in Condor's long-haul operations out of Frankfurt. Condor's shorthaul operation is seen to be too much of an issue for Lufthansa to buy given an overlap in route network which may breach European Union rules on competition.
The age of some of Thomas Cook Airlines' aircraft may also deter some buyers though this may possibly be offset by the lucrative slots the airline has in constrained airports such as London Gatwick and Frankfurt.
The Financial Times reported that Thomas Cook Airlines was mainly valued in the £1billion-£1.5billion range, though one analyst was cited as valuing the business as high as £3.2billion.
As well as Lufthansa, other operators who may be interested in some elements of Thomas Cook Airlines' operation include Ryanair, easyJet and airline consortium IAG. Given the nature of Thomas Cook's main business, package holidays to company-owned hotels, there is an expectation that any purchaser would need to commit to maintaining seat availability for package holiday customers.
The news of the Thomas Cook Airlines sale comes in the same week as holiday airline Germania ceased operation and Europe's number one tour operator Tui announced they may lower prices to maintain market share in the package holiday business. Continuing concern in the European market surrounding Brexit uncertainty has seen a 12 percent downturn in bookings for summer 2019 in the package holiday industry.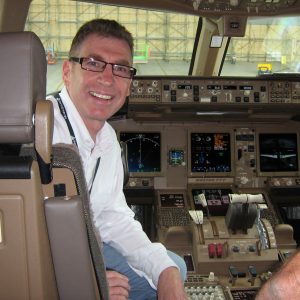 John has always had a passion for aviation and through a career with Air New Zealand has gained a strong understanding of aviation operations and the strategic nature of the industry. During his career with the airline, John held multiple leadership roles and was involved in projects such as the introduction of both the 777-200 and -300 type aircraft and the development of the IFE for the 777-300. He was also part of a small team who created and published the internal communications magazines for Air New Zealand's pilots, cabin crew and ground staff balancing a mix of corporate and social content.

John is educated to postgraduate level achieving a masters degree with Distinction in Airline and Airport Management. John is currently the course director of an undergraduate commercial pilot training programme at a leading London university. In addition he is contracted as an external instructor for IATA (International Air Transport Association) and a member of the Heathrow Community Fund's 'Communities for Tomorrow' panel.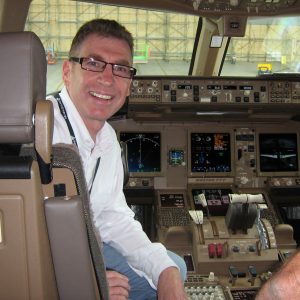 Latest posts by John Flett (see all)