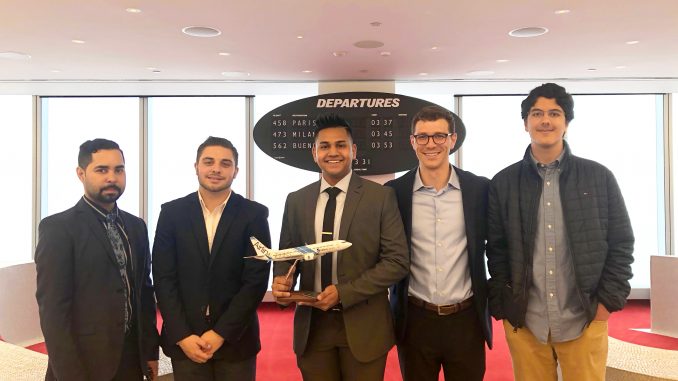 On Sunday, Feb. 10, 2019, AirlineGeeks celebrates six years of operation. Perhaps it's just a coincidence that our birthday falls a day after both the 747's and 727's? Anyways, I just wanted to use this post to share some continued gratitude to our readers along with the concrete steps we are taking as we continue to grow.
In 2018, AirlineGeeks recorded yet another record year with an over 200 percent increase in page views. Social media wise, we surpassed 30,000 Twitter followers and 7,500 Facebook likes.
None of these numbers would be possible without the continued support of our reader base. Our loyal readers along with those who may be new to the publication push us to continue our content production each day. So for that, we thank you.
In 2019, we have put several goals in place for our team. Chiefly among them is a long-overdue new website. While this was in the works last year, a few bumps kicked the project down the road. Now, after some internal work on the site's server and databases, we are ready to move forward with the frontend portion.
In addition, we are also shifting around some roles this year. Joe Pesek, our current editor-in-chief, will move into the role of chief financial officer at our company. Tom Pallini, who currently serves as our senior editor, will take Joe's role as editor-in-chief.
Over the next several months, Tom is going to work diligently along with the writing team to build out a robust editing plan that will propel our content to the next level. We will continue to publish rich, targetted content that caters towards the aviation enthusiast.
2019 is shaping up to be an exciting year for AirlineGeeks. We hope you'll join us on this ride.
Thank you,
Ryan J. Ewing
Founder & President
Airline Geeks, LLC
Ryan founded AirlineGeeks.com back in February 2013 (actually, it was called Aviation Official, but we've changed a bit since then). From being on the yoke of a Piper Navajo, to visiting about Delta's operations center in Atlanta, Ryan has done it all. in 2016, along with American Airlines, Ryan masterminded AAviationDay at more than 10 locations around the world. The smell of jet fumes in the morning along with the countless number of passionate airline employees keep him enthralled in the industry, always seeking more. You can find him helping out travelers at Reagan National Airport near Washington, D.C. when he's not doing something for AirlineGeeks.
Latest posts by Ryan Ewing (see all)