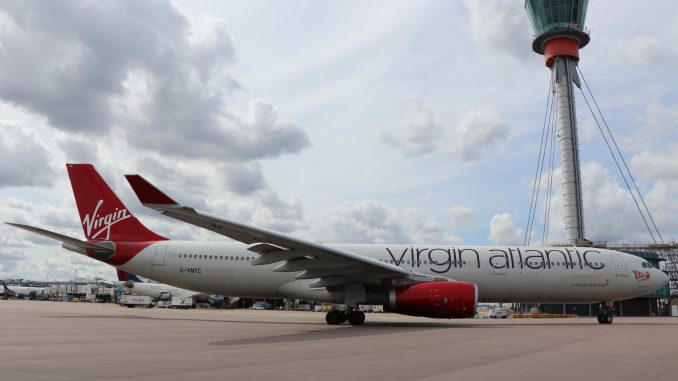 From September 2019, Virgin Atlantic will operate a new daily flight between London Heathrow and Tel Aviv's Ben Gurion airport.
The flights, which go on sale on February 25, will be operated by Virgin's Airbus A330-300 aircraft with Upper Class, Premium Economy along with Economy Light, Classic and Delight.
Over 180,000 seats will be available each year, offering a consistent long-haul experience for customers travelling from Tel Aviv towards North America with a seamless connection at London Heathrow and travel across both Virgin Atlantic's and Delta's networks.
The airline will also be offering a fast cargo service from Tel Aviv for goods such as fresh produce and high tech product to prime U.S. markets, as well as offering more choice for companies exporting a wide range of cargo to Israel.
Virgin Atlantic's CEO Shai Weiss said in a press release, "Tel Aviv represents a fantastic opportunity for us – Israel's economy is booming and as one of the world's leading tech hubs we're anticipating many business travellers and entrepreneurs flying between Tel Aviv and the UK. We also see a significant opportunity to increase competition in the US – Tel Aviv market, using the strength of our trans-Atlantic Joint Venture with Delta to offer customers from Tel Aviv a wide range of US destinations connecting through London Heathrow including New York and San Francisco."
The news of this new route comes months after Virgin Atlantic announced that they were dropping their Dubai service due to fierce competition. However, they won't be the only airline flying this route as British Airways also serves Tel Aviv with a 777, and El Al, Israel's flag carrier, serves the route with their new 787 Dreamliner. Similarly, low-cost airlines easyJet and Wizz Air serve the route from London's Luton airport.
Initially, the outbound leg will leave London at 1:30 p.m. and arrive into Tel Aviv at 8:35 p.m. However, from late October this is set to be changed so it departs at 4:00 p.m. and arrives at 11:05 p.m. The return leg will first depart Tel Aviv at 7:15 a.m. and arrive back into London at 11:10 a.m., but this will change to 6:05 a.m. in October with a 9:55 a.m. arrival into London.
The flights will be a part of a new marketing campaign across Europe highlighting Tel Aviv and Jerusalem for tourism.
The airline is also becoming the founding member of a new $13 billion joint venture alongside Delta, Air France and KLM with over 300 daily transatlantic flights and 96 nonstop destinations. This year, Virgin Atlantic is also launching a new Manchester to Los Angeles service and London Heathrow to Las Vegas service.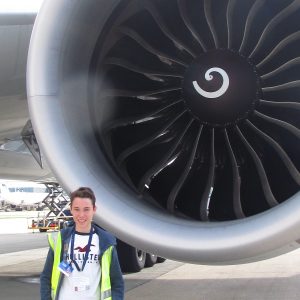 Connor has been in love with flying since the first time he boarded a plane when he was 5 years old. He loves all things aviation, and he hopes to make that his full time career in the future.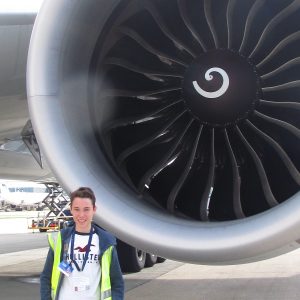 Latest posts by Connor Sadler (see all)