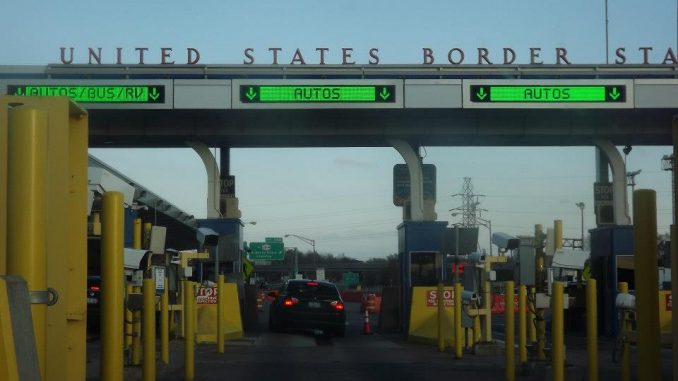 It's not uncommon for the average person to go out of their way to save money. People will drive to a further gas station to save a few cents on gas, take indirect routes to avoid toll roads and spend hours comparing prices for a product, all to get the most bang out of their buck. Air travel is no different, as some will resort to crossing international borders to save money on airfare.
In Europe, crossing borders for cheaper flights is easy because of the openness of the European continent and lack of physical border checks between most countries. The practice is now growing in North America, where the countries of the United States, Canada and Mexico are all connected via land borders with large cities straddling each side of the borders.
In North America, however, crossing a border is no small feat as it is in Europe. With strict document and visa requirements for some individuals often accompanied by long lines and countless questions from immigration officers at border checkpoints, the airfares need to be worth putting up with all that for.
That's where ultra-low-cost carriers (ULCCs) come in. Offering fares that are lower than full-service competitors, ULCCs can use their low fares to lure travelers across the border and make dealing with the extra hassle well worth it.
Plattsburgh, N.Y.
Located in northern New York state, Plattsburgh doesn't immediately appear to be a popular destination for airlines. The town is abutted by Lake Champlain to its east, making travel to neighboring Vermont arduous, and the surrounding area doesn't necessarily scream tourist destination. However, what makes this city a draw for ultra-low-cost carriers Spirit and Allegiant is a nearby major city from which they can draw business, Montreal.
Just under 70 miles away, Montreal is a straight shot up Interstate 87 in the U.S. and Autoroute 15 in Canada, taking around an hour and 15 minutes without traffic. Plattsburgh International Airport serves as the U.S. alternative to Montreal Trudeau International Airport, home to Air Canada, WestJet, Sunwing and Air Transat. Allegiant and Spirit serve the airport with flights down the East Coast to cities in Florida and Myrtle Beach, S.C., offering Canadians a reprieve to the highly taxed flights from their side of the border.
United Airlines also serves the airport with regional service to Washington via Dulles International Airport, offering onward connections to its domestic and international route network. The service is operated by SkyWest Airlines using a Bombardier CRJ-200 regional aircraft under an Essential Air Service contract, which provides government subsidies for airlines to operate normally unprofitable or low revenue generating routes.
While United Airlines serves Montreal from most of its East Coast hubs, including Washington, Newark and Chicago, it's likely cheaper to depart from the northern New York city as it would make it a domestic flight.
Ogdensburg, N.Y.
Even more isolated than Plattsburgh, Ogdensburg is a quintessential border town that straddles the St. Lawrence River section that serves as the international boundary between the U.S. and Canada. The town is one of New York's furthest outposts, closer to the capital of Canada than it is to Albany, which is precisely why the city is served by Allegiant Air.
The city is situated 60 miles from Ottawa and 75 miles from Kingston and is as close Allegiant can get to Canada without actually flying there, although the aircraft may enter Canadian airspace while on approach to land. The next nearest major city within the United States to Ogdensburg is Syracuse, over 120 miles to the south.
Allegiant serves the town through Ogdensburg International Airport, a small airport with only a 6,400-foot runway and no air traffic control services. Allegiant flies Airbus A320s into this uncontrolled airport, making it one of the smallest airports in its route network. The one-story terminal building, although recently renovated, doesn't come with a jetway, so all boarding and disembarking is done from the ramp.
Until Allegiant began flying, Cape Air was the only operator at this airport, flying down to Albany and on to Boston. Currently, the airline operates three daily flights between Ogdensburg, Albany and Boston, and also attempts to attract Canadian passengers by designating the city as "Ogdensburg/Ottawa."
As of March 31, however, United Express will be taking over the Essential Air Service contract, operating regional jet service to both Chicago and Washington to Ogdensburg. The new service will complement United Express' service to Ottawa to the same destinations but will be a cheaper alternative that will undoubtedly attract Canadians in Ottawa, Sotuheastern Ontario and Southwestern Quebec region.
Niagara Falls, N.Y.
The town named for the waterfall that marks the border between the United States and Canada draws thousands of visitors from all over the world each year. With attractions on both side of the border in New York and Ontario, it's not hard to imagine that an airline would want to serve this Western New York town. However, an additional draw for low-costs Allegiant and Spirit is the cities proximity to Toronto to its north.
Although a 90-mile drive around the armpit of Lake Ontario, Niagara Falls International Airport is a low-cost alternative to Toronto's two airports, Pearson and Billy Bishop. Allegiant operates a handful of routes from the airport to cities in Florida, with a new route to Savannah just announced in one of the airline's recent route expansions. Spirit operates a single year-round route to Fort Lauderdale, with a seasonal route to Myrtle Beach.
Nearby Buffalo has also profited on its proximity to the border and the Southern Ontario region, with Southwest and Frontier growing their point-to-point routes from Buffalo Niagara International Airport to popular leisure destinations that undoubtedly benefit Canadian passengers looking to save on airfare.
JetBlue Airways operates flights from the Queen City to its East Coast hubs, but also an uncharacteristic point-to-point daily flight to Los Angeles. The goal of the route is to draw Southern Ontarians to Buffalo instead of Toronto, where flights will be more expensive on major Canadian and U.S. carriers. When welcoming the route to Buffalo, U.S. Senator Chuck Schumer publicly called for Canadians to use the service to avoid Toronto Pearson International Airport.
Bellingham, Wash.
With Seattle less than a 2-hour drive away, Bellingham doesn't immediately appear to be a worthwhile destination for airlines. Most visitors to the Pacific Northwest will likely use Portland or Seattle as their points of entry, though Bellingham isn't completely devoid of value. The town of around 90,000 is closer to Vancouver than it is to Seattle and less than 60 miles from downtown Vancouver, making it a cheaper alternative to Vancouver International Airport.
Drawing Canadian travelers to its doors, the airport boasts nonstop service to destinations throughout the American Southwest and even Hawaii on a mix of low cost and full service carriers including Alaska Airlines and Allegiant Air. According to USA Today, 65 percent of the airport's traffic comes from Canadian travelers looking to save on airfare. Allegiant Air designates Bellingham as "Bellingham, WA/Vancouver, BC (BLI)" on its website.
However, once Everett's Paine Field begins commercial operations with airlines such as Alaska Airlines and United Airlines planning service, Bellingham may see some of its travelers divert to the new airport instead.
All Along the Border
As the United States-Canadian border is the longest land border in the world coming it at over 1,500 miles, there's no shortage of border cities to serve in the hopes of attracting Canadian passengers. These flights are typically offered by Allegiant Air, who operates flights to most of the border airports with the intention of serving Canadians.
Minot International Airport in South Dakota is just 65 miles from the Canadian border with Allegiant service to Phoenix and Las Vegas, Kalispell's Glacier Park International Airport is 75 miles from the border with Allegiant service to Phoenix, Las Vegas, Oakland and Los Angeles and Bangor International Airport in Maine is 100 miles from the border and offers Allegiant service to Orlando and St. Petersburg, Fla.
When airlines pick new cities to serve, the goal is to maximize the number of potential travelers to serve. With isolated cities like the ones above, that isn't always easy. However, will an entire country full of potential travelers just an hour or two away, the profits to be had make serving those cities worth it, benefiting Americans and Canadians alike.
How the U.S. Government is Paying for Canadians to Fly Cheaper
Allegiant isn't the only airline taking advantage of this loophole in international travel as countless other airlines in the U.S. do as well, though this strategy seems to be central to Allegiant's business model due to the number of border airports served by the airline. However, with major airlines not offering the same low fares as Allegiant, many have stayed away from the extreme border airports as there isn't always profit in them without outside help. Enter the U.S. government.
The U.S. government, in an attempt to increase connectivity through air travel, subsidizes certain routes under the Essential Air Service program. Almost all airlines utilize this program, as it makes serving certain cities more profitable, but some airlines base their entire business model on this program.
Airlines like Cape Air, Boutique Air and Southern Air Express make their money connecting major cities with smaller cities through these subsidies. Using small, propeller aircraft, these routes usually have daily capacities of less than 50 seats even when flights operate multiple times per day. Even when airplanes fly empty, these airlines aren't taking a total loss thanks to these funds.
However, although serving border cities within the U.S. is within the purview of the program, Canadian passengers are undoubtedly taking advantage of it since some of those flights are geared towards them even though the flights serve U.S. cities. Therefore, the United States government is effectively paying for Canadians to fly cheaper, provided they cross the border to take the flights.
Ogdensburg is an Essential Air Service route for Cape Air, with connections to Albany and Boston, though the airline markets the city as "Ogdensburg/Ottawa." But it's not just smaller airlines benefitting as United receives U.S. government subsidies under the Essential Air Service program for its flights to Presque Isle and Plattsburgh, both on the border, that undoubtedly attract Canadian passengers, as well.
Although the number of Canadians traveling on Essential Air Service flights are unknown, America has been doing its neighbor to the north a big favor by subsidizing air travel for some of its citizens.
The Mexican Connection
While most of the previously mentioned airports rely mostly on Canadians entering the United States to hop a flight on low-cost airlines, some Americans are also making the trek south of their border with Mexico to do the same thing as their neighbors to the north. Tijuana International Airport takes border airport to a whole new level, with the only thing separating airport property from the international boundary being a 6 lane road.
Less than 25 miles from downtown San Diego, Tijuana Airport is a popular alternative to San Diego International Airport when traveling to Mexico. In fact, no Mexican airlines serve San Diego since Tijuana is so close. In addition to flag carrier Aeromexico, Mexico's top three low-cost carriers Volaris, Interjet and VivaAerobus serve the airport to destinations throughout Mexico while only Alaska Airlines, Sun Country Airlines and Southwest Airlines serve two Mexican cities from San Diego.
Not only is the airport helpful for those in the San Diego area looking to fly to Mexico, but also those looking to fly to international destinations not served by San Diego International Airport. For some Southern Californians, the quickest way to China might be via Mexico as Hainan Airlines and Aeromexico fly from Tijuana to Beijing and Shanghai, respectively. As San Diego doesn't have any nonstop options to China, travelers are left with either Tijuana or Los Angeles.
Access to Tijuana Airport hasn't always been easy for ultra-Southern Californians since wait times for passenger vehicles crossing from Mexico has always been notoriously long due to issues with illegal immigration and drug trafficking, deterring would-be passengers. However, a private company sought to remedy this issue by building a border crossing at the airport.
Cross Border Xpress (CBX) connects Tijuana Airport with the United States via a pedestrian overpass across the border, giving Americans direct access to the airport without having to go through the busy ports of entry in Tijuana. Once dropped off on the American side, travelers will check-in for their flights and then make the crossing to the Mexican side.
After clearing Mexican customs, passengers will be able to catch any flight from Tijuana Airport without having to even walk outside, as if they never left the country. Passengers arriving in Mexico's interior cities will then walk out of the airport without clearing customs because they will just have taken a domestic flight.
When arriving back in Tijuana Airport, it's a short walk back across the bridge to where you'll clear U.S. Customs and Border Protection and be back in the United States without leaving the airport. Since you'll be back in the U.S., you'll be able to use San Diego public transportation and taxis will be cheaper since you won't have to incur the heavy costs that come with long waits at the border.
The CBX is both cost and time effective, as the crossing is only open to airport passengers with a ticket on one of the airlines serving Tijuana Airport. By limited access to the crossing, lines are kept short and convenience is enhanced, almost as if you've never left the United States.
Over the Borderline
With international air travel already stressful enough, why would travelers want to add the additional hassle of driving across an international and add hours onto their trips? Well, airfare. International air travel, even on short flights between Canada and the United States, is very expensive. The reason, though, is not because airlines are looking to bring in the extra revenue but rather because the governments on the ends of each flight are.
The taxes and fees placed on international flights by each country greatly increase the cost of a ticket and there's not a thing airlines can do about them. A typical domestic flight within the U.S. only incurs about $20 in additional taxes and fees. You'll typically only be charged a passenger transportation tax of 7.5 percent of the base fare, segment tax of $4.20 per segment, Sept. 11 fee of $5.60 for TSA, passenger facility charge of up to $4.50 that goes to the airport and a mix of other smaller taxes.
An international flight, however, incurs a whole lot more thanks to the checks that must occur whenever a person leaves or arrives in the country. In addition to most of the taxes levied on domestic and U.S. originating flights, international flights arriving in the U.S. incur taxes and fees such as an APHIS passenger fee for agricultural inspections of $3.96, a customs user fee of $5.77, an immigration user tax of $7.00 and an international arrival tax of $18. Additionally, all aircraft are charged a $225 fee from the U.S. Department of Agriculture for agricultural checks on the aircraft that airlines distribute amongst customers.
The Canadian government also gets its share of the pie on flights from Canada, placing numerous taxes on all flights departing within Canada, including international flights. In addition to the taxes placed by the U.S. government, Canada also places a goods and services tax of 7.45 percent of the base fare, air travelers security charge of $9.13 USD and harmonized sales tax of $2.45 USD. Additionally, each airport in Canada has its own airport improvement fee ranging anywhere from $5-$40 USD.
By traveling south of the border to catch domestic flights within the U.S., Canadians are saving hundreds of dollars per ticket in taxes alone. For many, the hour to two-hour drive to American airports are more than worth it to save the expense, since they'll already be traveling to the U.S. anyways.
To promote cost savings more, the airlines that are taking advantage of this the most are low-cost airlines such as Spirit and Allegiant. The low fares found on those airlines combined with the tax savings more than make the trek worth it.
These flights aren't only helping Canadians save money, they're stimulating the economies of the towns in which the airports are located in and helping these airports grow and improve. Since domestic flights incur an airport improvement fee of $5.60, that money is put directly back into the airport, allowing for upgrades and renovations, much needed in the small airports that see these types of flights.
Ogdensburg International Airport recently received an upgrade to its passenger terminal because of the addition of Allegiant Air flights to Florida. Cape Air passengers pay the tax too, but the maximum capacity on its Cessna 402C aircraft is nine passengers, meaning the airport was only seeing $151.20 on its three daily flights to Albany/Boston.
Death and Taxes
While the common saying is that the only things unavoidable in life are death and taxes, air travelers have found a way to avoid the latter. Crossing international borders can save travelers hundreds of dollars on airfare for both cost-minded Canadians and Americans. Although flying nonstop from their home cities would maximize convenience, the success of these border flights has shown that savings still trump convenience.
This article was corrected to show that SkyWest Airlines serves Plattsburgh, not CommutAir, and that United Express will be serving Ogdensburg instead of Cape Air from March 31, 2019.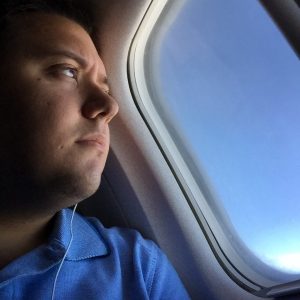 Tom has been flying for as long as he can remember. His first flight memory was on a Song Airlines 757 flying from LaGuardia to Orlando. Back then, he was afraid to fly because he thought you needed to jump off the plane in order to get off. Some years later, Tom is now a seasoned traveler, often flying to places just for the fun of it. Most of the time, he'll never leave the airport on his trips. If he's not at home or at work as a Line Service Technician at Long Island MacArthur Airport, he's off flying somewhere, but only for the day.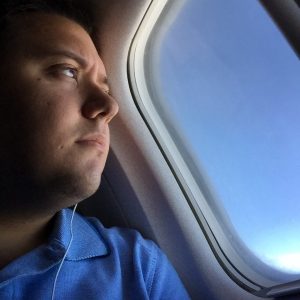 Latest posts by Thomas Pallini (see all)